The price of Rune bounced off support quite nice and wasted no time doing so.
Strong like Bull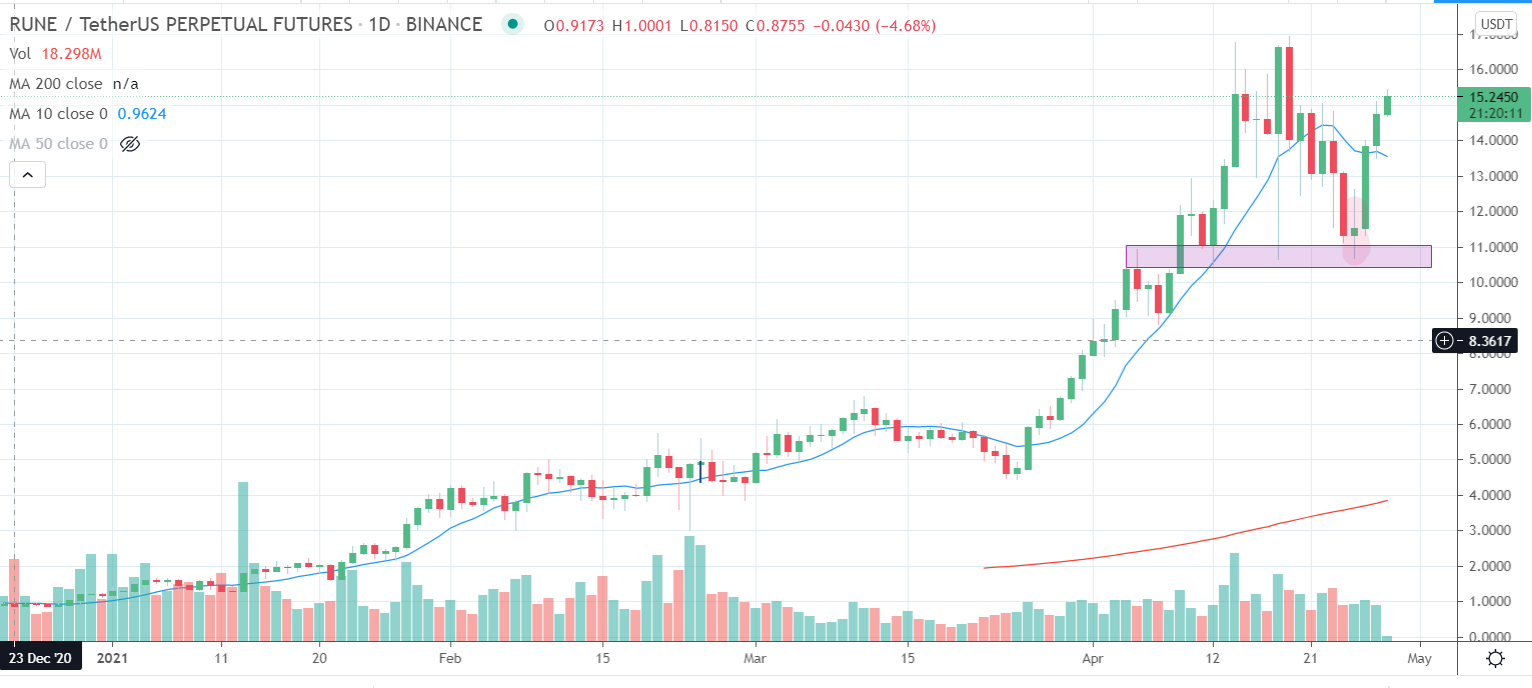 Turn and go...
Rune wasted no time, putting an end to the sell off as soon as it touched the first real support level.
The support area of 10.50 to 11 marked on the chart so one day of action, with the large doji candle (highlighted) giving us the reversal before the rebound.
Though doji candles mark indecision normally, this candle just followed a sell off and closed above the prior day's close after trading below the prior day's low.
That is bullish price action within that candle of indecision.
Where to now...
We just saw an aggressive bounce on average to low volume so we shall see what plays out as price is now testing a potential resistance, which is the pivot point of the second to last high (the one right before the all time high) at roughly 15.25.
Some consolidation here would be fine. Heck even a pullback that held 14 would still be very bullish in my opinion.
Either way, just when Rune looked like it may be in a descending channel, it busted out higher.
The cap limit raise last night probably didn't hurt as a chunk of Rune was surely locked up with all the options to pool.
Posted Using LeoFinance Beta