Fun With Random Defi BSC Coins - Trading Alpaca
Occasional it is fun to take some trading shots with random coins. A week ago I somehow stumbled into ALPACA, which is one of the popular coins on pancakeswap.
Moonshot in progress???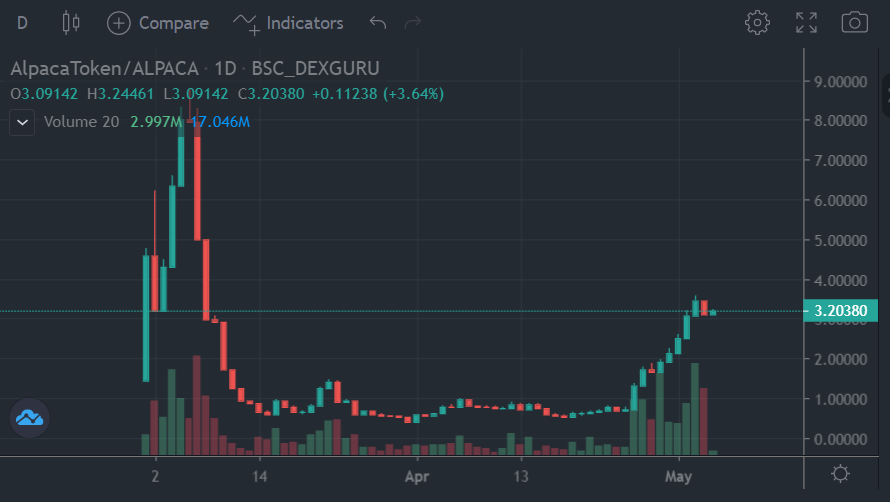 As you can see this coins has quite the adventure in its short history. There was an initial moonshot the first week after launching and then like just about every single defi related coin it had the dump into an eventual bottoming pattern.
Rise from the ashes!
And then the uptick began and volume kicked up. I wish I had seen it sooner as I get in at around 1.80, which is still nice relative to where it is now.
As for speculating on any technical analysis on this thing, well the current price is actually the only thing worth noting because the was a demand zone in the first 3 days of trading.
Outside of that, there really isn't much to discuss in terms of charting.
Get in low and YOLO is a big part of what this trade is. We shall see what happens.
Posted Using LeoFinance Beta
---
---