The price of rune has been quite the bullish ride. I have posted about it several times over the past month.
My last post begged the question if we were seeing a buyable pullback. What is funny is that post was 5 or so days ago on what is now the prior little pullback before price soared above 16.
An even quicker pullback this time...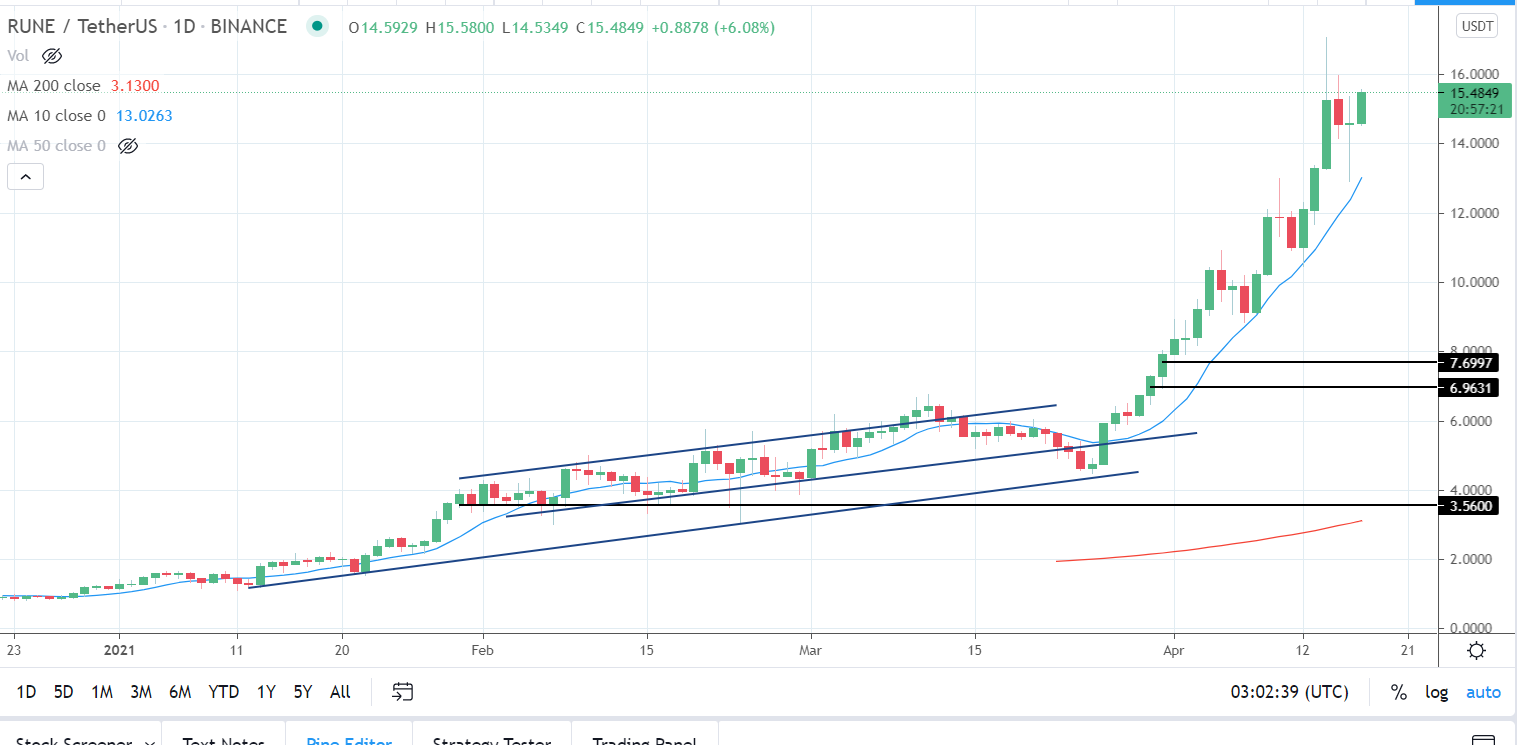 And up she goes...
Yesterday saw a hardcore reversal candle followed by today's candle pushing higher. The reversal candle pulled back nearly to the 10 day moving average but didn't even touch it as the bull rages on.
The buy on pullbacks play is getting more and more difficult on RUNE. There is still plenty of catalyst for demand as thorswap only went live a few days ago, but at some point there will be a break in the action. Problem is, who knows where that will be.
I have my small bag still, but did enter a trade position at 14.90 after missing the intraday dip on yesterday's candle.
Posted Using LeoFinance Beta