Could Binance Coin (BNB) Start a Bull Run This Month?
Binance burns Binance Coin (BNB) every 3 months. The last BNB burn was done on April 16th. Similarly, BNB burning is expected this month. Let's examine how this affects the BNB price.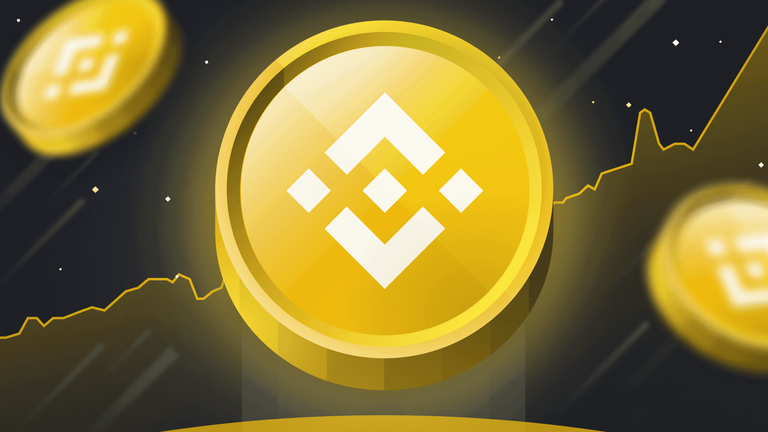 Soruce
BNB was at $215 in March. The announcement that BNB will be burned in April caused the BNB to start a bull run. When BNB was burned on April 16, BNB managed to break the all-time record by exceeding $600. It made a good profit for its investors in a short time.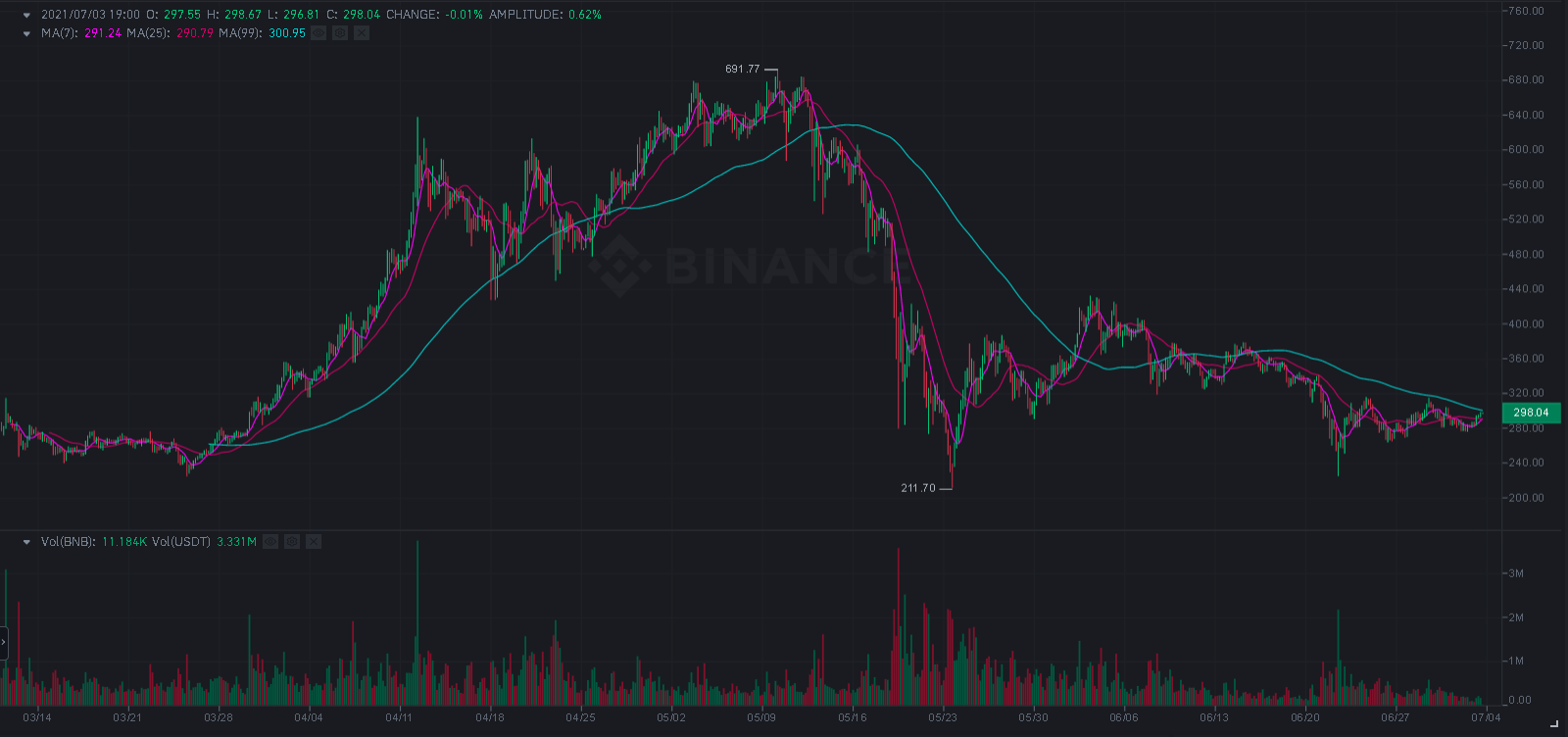 With the general downturn in the crypto markets, there was a drop in BNB. Although it fell to $211 in May, it quickly recovered and started to rise again. It is currently trading at $298. I think that even the current prices are an opportunity to invest.
With each BNB burning, the decrease in total supply positively affects its price. With the announcement of the BNB to be burned this month, I think the price will rise rapidly. For now, the date has not been announced, but I think that BNB will start to rise rapidly after the date is announced. I think it might be more profitable to invest before the date is announced.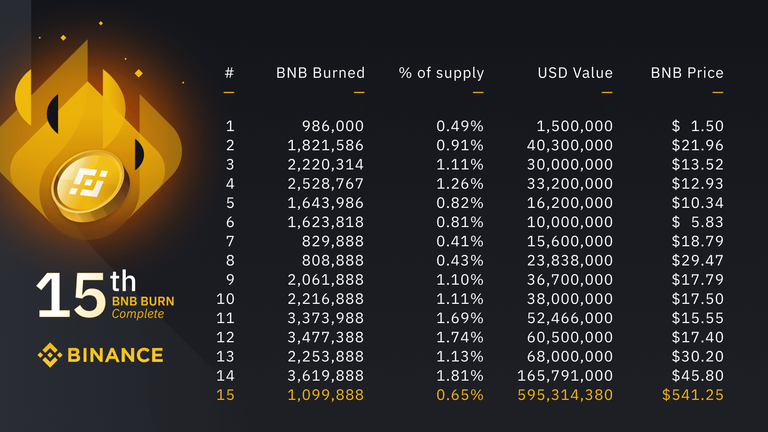 Source
The list of Binance Coin (BNB) burns is as in the picture above. In the 15th most recent BNB burn, 1,099,888 BNB worth more than $595 million was burned. The 16th BNB burning is expected this month. It is not clear at this time how long it will burn.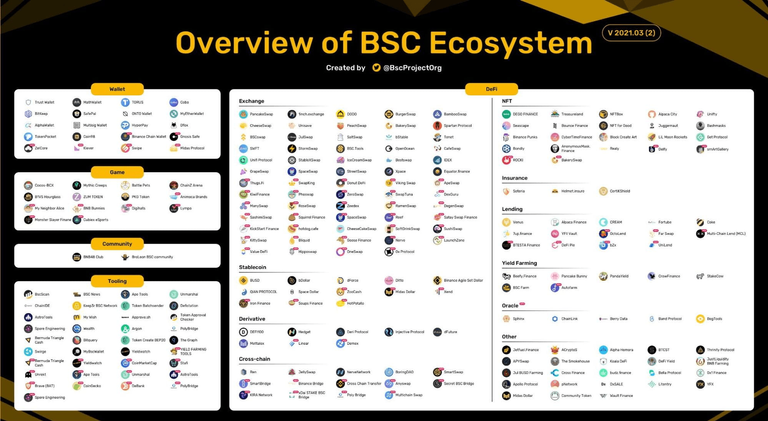 Source
Also, Binance Smart Chain (BSC) continues to grow day by day. The number of projects that prefer BSC is increasing day by day. One of the most important reasons for this is that it has a faster and lower transaction fee than its competitors. In addition, Binance Smart Chain (BSC) has managed to solve many of the problems that exist in Ethereum.
The growth of Binance Smart Chain (BSC) also increases the use of BNB. In other words, as the number of people using BNB increases, BNB will increase at the same rate. If there is no general decline in the markets, I think Binance Coin (BNB) will exceed $400 this month and approach $500. I also believe it could reach $1000 by the end of this year.
Burning BNB every 3 months and reducing the total supply is a great idea. Add to that the incredible success of Binance Smart Chain (BSC), and it's not hard to predict that BNB will reach even greater heights in the future.
These are my thoughts. What do you think?
@rtonline - Twitter - Discord: rtonline#4498
Posted Using LeoFinance Beta
---
---