Binance, the largest exchange in the cryptocurrency market, announced that it has started trading stocks with zero commission, starting with Tesla stock tokens. For trading stock tokens on Binance, it will collaborate with CM-Equity AG, companies that enable FTX stock derivatives, and Digital Assets AG, an asset tokenization platform.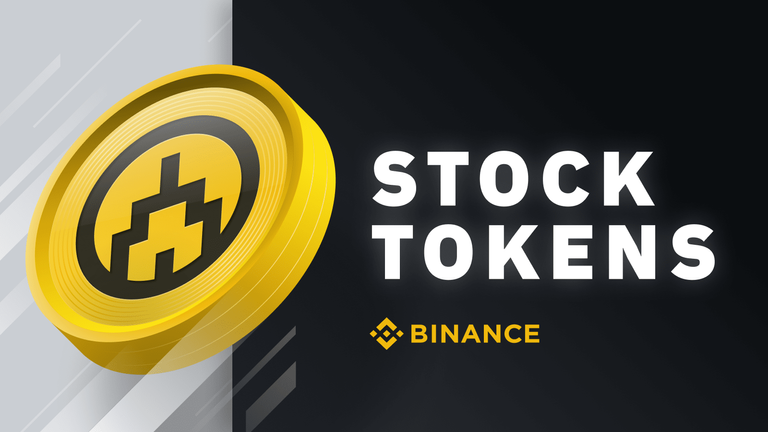 Source
Binance will start its first trading of stock tokens with the shares of Tesla, the largest automaker in terms of market value. Binance users will be able to purchase Tesla stock tokens with zero commissions. In addition, according to the statement, stock tokens can be traded with BUSD, which is a stablecoin.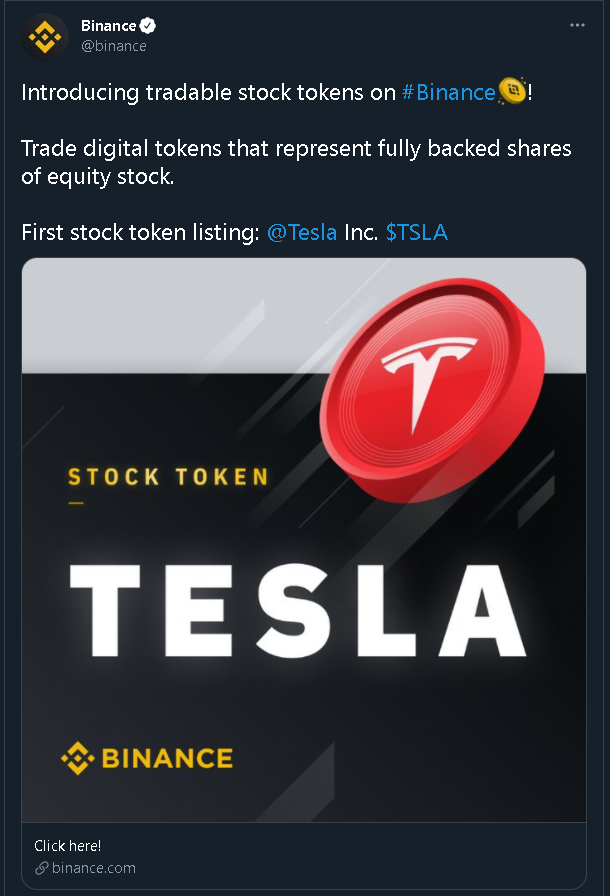 Source
Binance CEO Changpeng Zhao also made a statement about the platform on his official twitter account.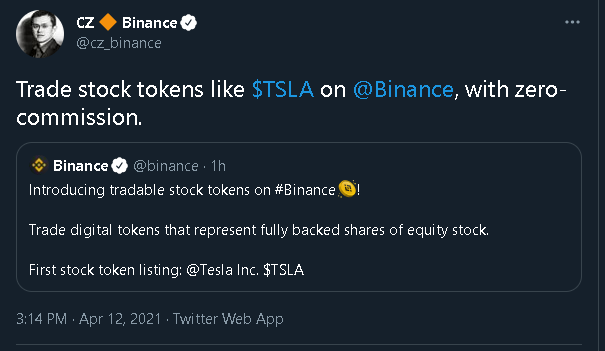 Source
With this project, Binance aims to facilitate users' access to highly sought-after assets such as stocks. Binance begins with the shares of Tesla, a company whose name is widely mentioned in the cryptocurrency market, for its first stock trading. Tesa has announced that it has invested $ 1.5 billion in Bitcoin (BTC) in recent months.
Stock tokens trading offers new opportunities for both cryptocurrency and traditional investors. Buying and selling corporate stocks can be difficult for most users, especially if you want to buy stocks in different countries. By offering convenience for Binance users, it will allow large companies to buy and sell their shares with zero commission.
Binance continues to innovate in crypto and finance by launching stock tokens. I think that starting with Tesla will make this project more popular. New stock tokens will be added to the stock trading platform in the coming days.
Posted Using LeoFinance Beta