Binance Completes 16th Binance Coin (BNB) Burn. Does It Affect BNB Price?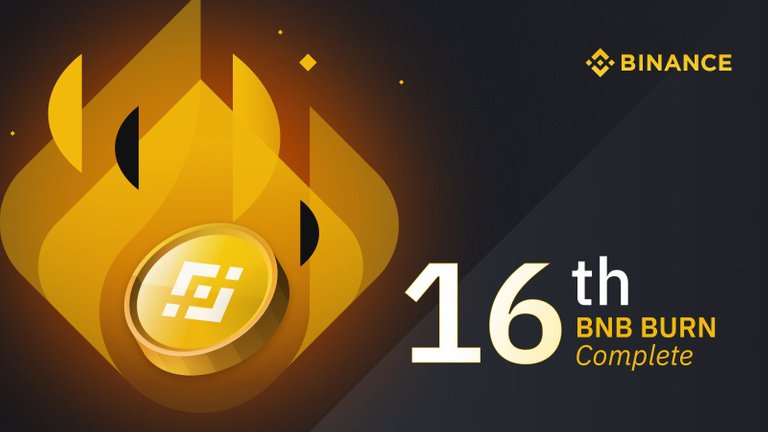 source
Binance burns a certain amount of BNB every three months and removes it from circulation. In July, the 16th Binance Coin (BNB) was burned. In total, 1,291,565 BNB was burned. The BNB burned is worth approximately $393,673,653.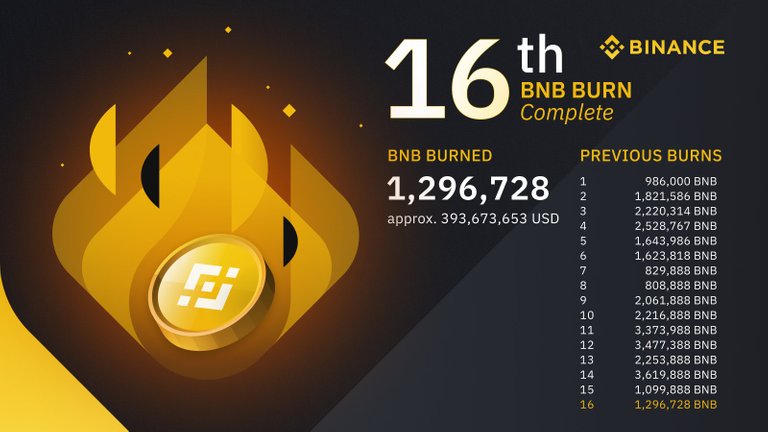 source
16th Quarterly BNB Burn:
BNB has generally risen after Binance has burned a certain amount of BNB every three months. But after this month's BNB burn, the BNB price failed to rise as expected. The most important reason for this is the stagnation and concerns in the crypto markets. In particular, the decline in Bitcoin (BTC) and the expectation that there will be further declines affect many cryptocurrencies negatively.
There has been a lot of negative air pumped into the markets this month, so fear and indecision prevail in the markets. This situation causes some investors to act emotionally. The increase in selling pressures causes the decline of many cryptocurrencies, especially Bitcoin. But I believe this situation is temporary.
Despite the regression in the markets, BNB continues to stay stable around $300. Although this month's BNB burning process did not increase the BNB price, the BNB price is moving steadily. I think it will rise in the coming days.
Binance Smart Chain (BSC) continues to attract more attention than its competitors and many projects still prefer BSC. Although the recession in the markets caused a decrease in the number of transactions, I think that it is one step ahead of its competitors.
Although Binance Coin (BNB) has been sluggish and stable this month, it could start a new uptrend towards the end of the month. It is currently trading at $298 and has solid support around $300. I think that the recession in the markets will come to an end after July. After this regression and indecision is over, many cryptocurrencies, especially ETH, BNB, HIVE, will go up quickly.
Indecision and fear in the markets do not worry me, they cause me to invest more. Although the negative atmosphere in the markets continues, I think Binance Coin (BNB) will exceed $ 1000 by the end of this year.
Posted Using LeoFinance Beta
---
---