As this lockdown continues, there is a debate as to whether people are drinking more or not. Some people are stocking up on the supermarket alcohol and if they're furloughed with nothing to do, are sitting in the garden in the spring sunshine and cracking open a can or two.
Others are drinking less, because the pressure to drink a lot very quickly the way you do in a pub, is gone.
For breweries, whether you benefit from home drinking during the lockdown depends on whether you sell mainly through the supermarkets, or whether you sell most of your product through pubs, bars and clubs.
It tends to be cheaper brands that are distributed through supermarkets, and more expensive ones distributed through pubs.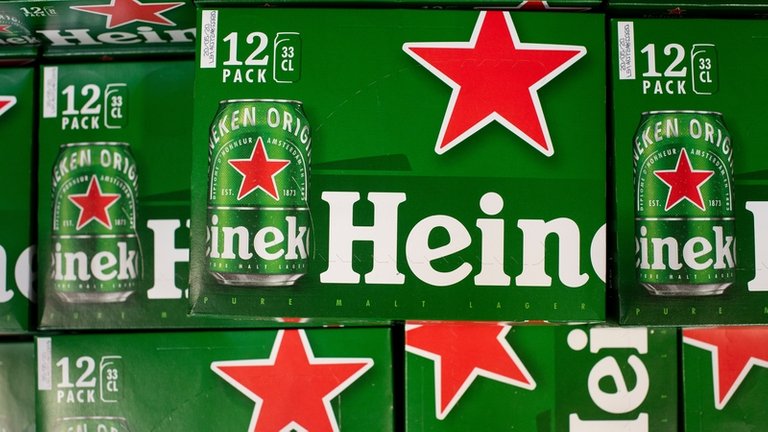 For megabrands, like Heineken, which owns a pub empire that they franchise out - Star Pubs & Bars Limited - the lockdown is disastrous.
Heineken supplies most of the beer for the pubs franchised under the Star Pubs group, and the lockdown has destroyed their sales. There are 2,700 pubs in the UK under the Star Pubs franchise, and they've all been closed since March 23rd 2020 as part of the UK government's lockdown.
Heineken reports that they've had a 14% drop in sales in all regions for the month of March.
Things will worsen in April as most countries will have been locked down for the entire month (as opposed to just the second half as in March).
When the lockdowns are finally lifted, the pubs will be the last places to re-open. They might stay closed till Christmas. That means big losses for the breweries that make most of their money supplying pubs, with eventual job losses and shrinking of production.
The only drinks companies that will profit are those mainly supplying supermarkets, sometimes with supermaket own-label badged products.
As always, this article is not designed to give investment advice, please make sure you do your own research before trading.