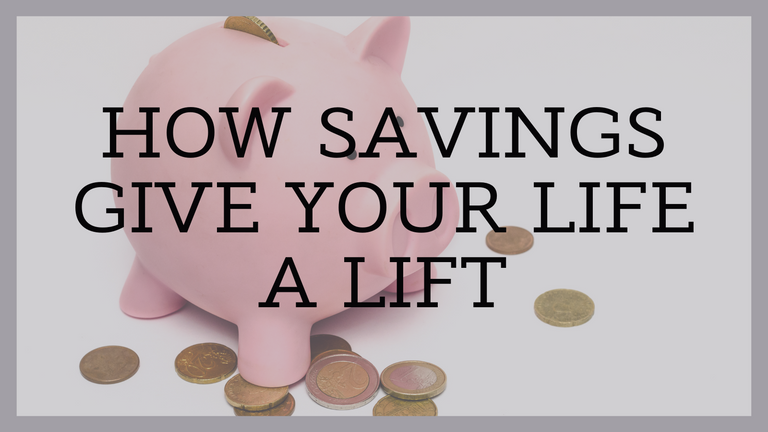 This is my entry to @tpkidkai's contest How Savings Give Your Life a Lift. His contest is open until the 30th of October so you still have time to join.
Back in my younger years, saving money wasn't really on my list of priorities. I opened a savings account but that was just because I felt like it. I would deposit money in there only when I remember. Growing that savings account was really not that important to me. That time, my paycheck was really more than enough. I send my two siblings to school, any surprise project doesn't bug me, I have enough cash to support my online games, and my family doesn't go hungry.
But then disaster struck my happy-go-lucky life. My father suffered his first stroke. The funds in my stagnant savings account were easily depleted and it was still not enough to cover all the expenses. I made a lot of debts it got to the point that I was working only to pay the loan sharks. I work 16 hours a day - it was lucky that the company needed the overtime hours to reach the client's headcount requirement. I was working my butt off to the point of exhaustion. I felt depressed. It was the lowest and darkest point of my life. And I know there's no one else to blame but myself. It took years before I was able to recover. And when I did, I took that experience, never let go of how it felt to be financially helpless.
@tpkidkai's question was how did savings give your life a lift and I am showing how not having enough savings dragged my life to the downward spiral of debts and financial helplessness.
I needed to share that experience because it opened my eyes. A lot of financially successful people are doing well even without having to experience a tragic downturn of events. I feel embarrassed to even think about the story of how I was awakened into financial independence.
Since then, I made it a habit to save money. Even the coins matter to me. I have a jar at home where I put all the change in my pocket as soon as I arrive from work. It was like planting, the coins grew and grew and soon I had 2 jars, and 3, and 4. Then I decided to put 20-peso bills instead. Then it became 50-peso bills and so on and so forth. That was the start of my savings journey. This time, I took it seriously.
I learned that the minimum amount in our savings should be equal to at least 3 months of your expenses. And so I made it to the point that it is above that amount. Lifestyle changes were done too because I became conscious of my spending. Goodbye online games! Later on, I met people who love to discuss their financial habits. This is where I discovered another way of saving money. That is to keep a separate tab of your savings that you can use for unexpected circumstances. Remember that jar of bills I have at my apartment? I just loved the feeling of looking at it and see them so full of colorful bills and coins. But it became our official emergency fund. When my father experienced his second stroke, we were still devastated but at least we were now able to take the blow a little bit better. Sure the money jars were emptied but at least we did not feel that desperate to approach loansharks again. We were even financially stronger when my father suffered his third stroke. At least all my mom had to worry about was taking care of my father. Sure, I still had to work overtime but at least I did not have to go to work with my stomach empty and I still had enough money to buy lunch at work.
This pandemic has been a worrisome experience for most of us all over the world. With everything that happened, worrying about the family's finances adds to the burden. My husband's paycheck had to be cut down to a certain percentage. With all that happened, I am thankful that he still had his job and that we have enough savings to cover our daily needs. Aside from that, we were also able to help some of our loved ones who were gravely affected by the pandemic.
So how has savings given our life a lift? After all the financial hardships we experienced before, I am happy and thankful that our savings have put us at a better standpoint. Now, we are free to focus on other important aspects of our life. These past few months have been anxiety-filled, we are extremely grateful that our savings were able to save us.
We are able to support ourselves and better yet, we are able to help our loved ones who are still on the road to financial literacy. With me and my husband consciously saving not only for the future, but we are also able to provide assistance to our extended families.
I can say that after being a slave to endless debts and loans, I am now free from those shackles. Still on the road to be fully financially independent, there is still more room for growth and improvement. But looking back, I can say that I am far from where I was before.

---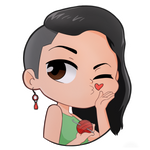 @romeskie is a full-time stay at home mom juggling homeschooling, crocheting, and homemaking. A Business Administration graduate with a major in Marketing who ended up in the contact center industry, on the frontlines, climbing her way up to Workforce Management where she found her passion in real-time analysis and management. A once self-proclaimed careerwoman who soon realized homemaking was her real calling. Her passion varies from reading, writing, photography, and most of all, crocheting.
Connect with her through her Facebook Page: The Leftie Crocheter and on Instagram. Feel free to subscribe to her Youtube Channel: The Leftie Crocheter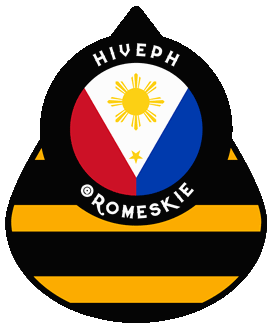 Big thanks to @bearone for my Hive PH badge.
Posted Using LeoFinance Beta