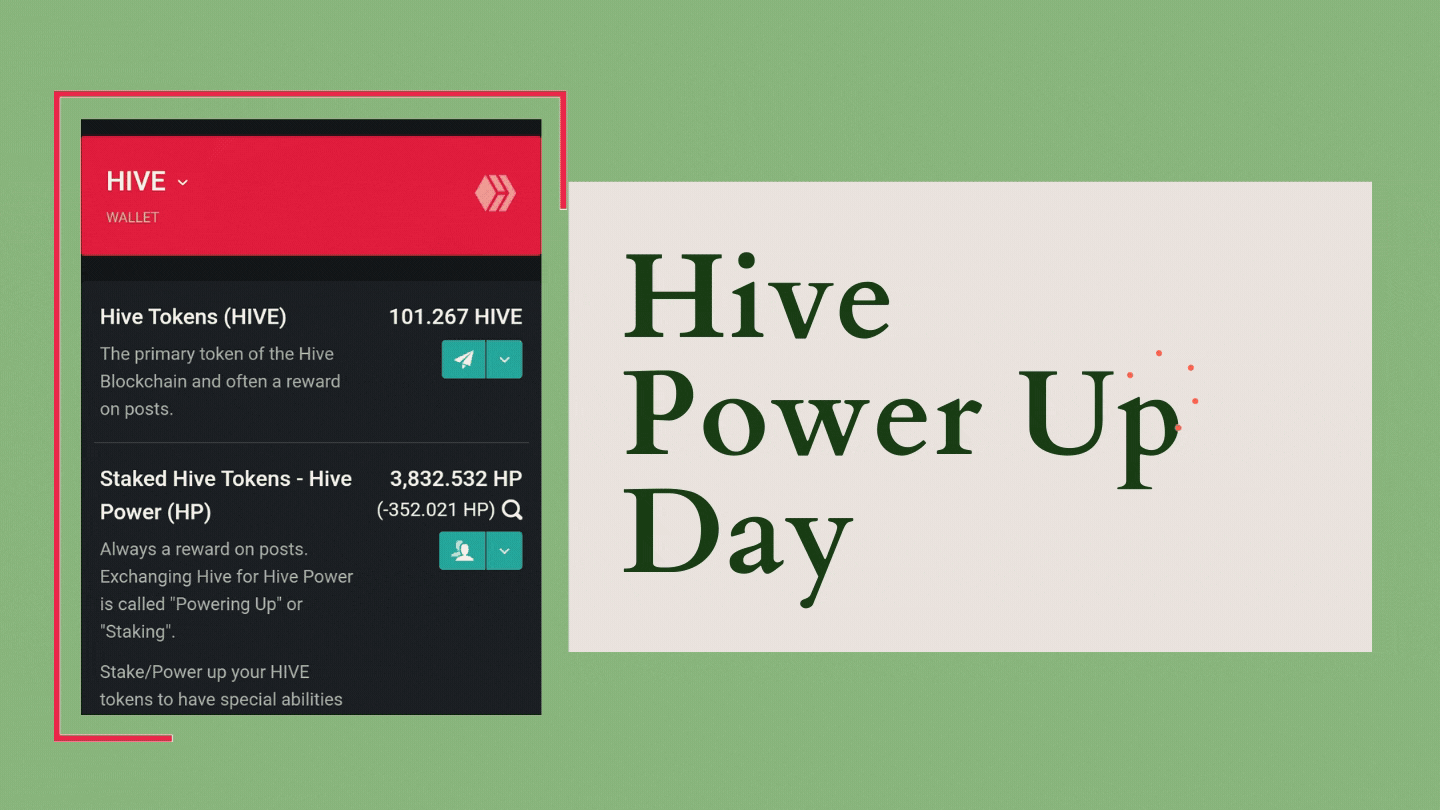 It's Power Up Day!
No better day than today to power up and see our accounts grow together! It's like a pact among us Hiveans who knows the importance of powering up. Month after month, I know each of us is setting new records to beat and new targets to meet. As for me, I have my yearend goal of gaining 4K HP. Guess what? I am almost there!
A month ago, I powered up 170 Hive. I got very excited and hyped up to increase my HP right away. Why not? I am earning on curation, I am able to make a (slight) difference in the posts I upvote, I am able to support the proposals I think would be beneficial for the Hive community, and so much more!
I am very much aware that when one powers up their liquid Hive instead of withdrawing, they are locking it in the blockchain and could not be fully withdrawn right away. But at this point, I don't think withdrawing my Hive is a good idea. Not yet, at least. Make no mistake, I am no financial expert, I don't know a lot of things about cryptocurrency. Three years into the chain and still not an expert. Shame! But I love this community which is why I continue to share my craft, my thoughts, and ideas.
Anyways, for this month, I choose to set the power-up amount to 100 Hive. From 3732 HP, I am now at 3832, just a little bit more and I'll be making a new target even before the year ends. Hopefully.

I miss the charts in hivestats.io
I learned that it is not good to put all your eggs in one basket. Which is why I am looking into buying some other tokens, and then stake those tokens so I could earn some more. Truth be told, when I first came here, I was all about the money. Then I found out cryptocurrency is complicated. At least for me. So I focused on creating content. Now that I have found my niche somehow, I am now slowly immersing myself in the world of cryptocurrency. Again, three years into the chain and just learning now. SHAME!
But this is my own timeline. My own pace. My own targets. I realize that I may have lost a lot of opportunities back then but then I know it would not have been very productive anyway if I forced myself to learn. Now I can say that I am ready. This Power-Up Day initiative has been very helpful to me in unlocking this treasure box that I was so afraid to even glance at before.

---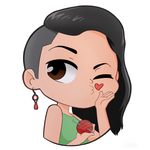 @romeskie is a full-time stay at home mom juggling homeschooling, crocheting, and homemaking. A Business Administration graduate with a major in Marketing who ended up in the contact center industry, on the frontlines, climbing her way up to Workforce Management where she found her passion in real-time analysis and management. A once self-proclaimed careerwoman who soon realized homemaking was her real calling. Her passion varies from reading, writing, photography, and most of all, crocheting.
Connect with her through her Facebook Page: The Leftie Crocheter and on Instagram. Feel free to subscribe to her Youtube Channel: The Leftie Crocheter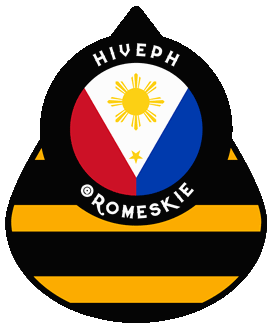 Big thanks to @bearone for my Hive PH badge.
Posted Using LeoFinance Beta