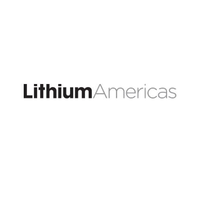 Yesterday, Tesla's stock rose for the fifth straight session of gains in anticipation for its "Battery Day" event next week. What's expected next week is Elon Musk is announcing the latest improvements in Tesla's battery technology.
Many may not realize this, but under the hood of a Tesla and a big bulk of the cost of a Tesla is the battery. Most electric vehicle batteries are lithium based and include a mix of cobalt, manganese, and nickel. However, some of these materials are harder to find like cobalt because over 60% of the global supply for cobalt comes from Congo. And due to human rights' issues in the country, cobalt production has become very controversial.
On the other side of the spectrum is the plentiful element of lithium. It's everywhere and anywhere you can find salt flats. However, 70% of the lithium is found in the salt flats of Bolívar. But getting the lithium out of the salt flats is complex and expensive and requires 500,000 gallons of water per ton of lithium.
Lithium Americas Corp. operates as a resource company in the United States. The company explores for lithium deposits. It primarily holds interests in the Cauchari-Olaroz Project located in Jujuy province of Argentina; and owns a 100% interest in the Thacker Pass lithium project located in Humboldt County in northern Nevada.
Last month the company's stock price jump after reporting earnings. Despite not reporting any revenue, their losses were less than analysts were expecting. The company also announced that they were moving toward getting at two projects to a point where they can generate revenue. The Cauchari-Olaroz lithium project in Argentina was almost 50% complete and their Thacker Pass lithium project in Reno, Nevada, Lithium Americas had resumed full operations.
A new report out on the state of global lithium supply and demand from mining research and consultancy group Wood Mackenzie.

As reported on OilPrice.com over the weekend, Wood Mackenzie just prepared a report on the likely demand for lithium that will be created if the electric car industry grows as expected over the next five years.

According to the analyst, the world needs to be producing about 800,000 tons of Lithium Carbonate Equivalent (LCE) annually by 2025 in order to meet demand for electric cars, and also limit global warming to no more than 2.5 degrees Celsius over pre-industrial-age temperatures.
Source
Yesterday, the Smart Money bought over 6000 call options at the $15 strike price that expires in four weeks.

It appears lithium prices are bullish longer term, but maybe short term it's about what Elon is going to discuss next week with regards to their battery technology. Either way, at the market open, I may jump in with the Smart Money as the chart suggests it aiming to take out the all-time highs new $10.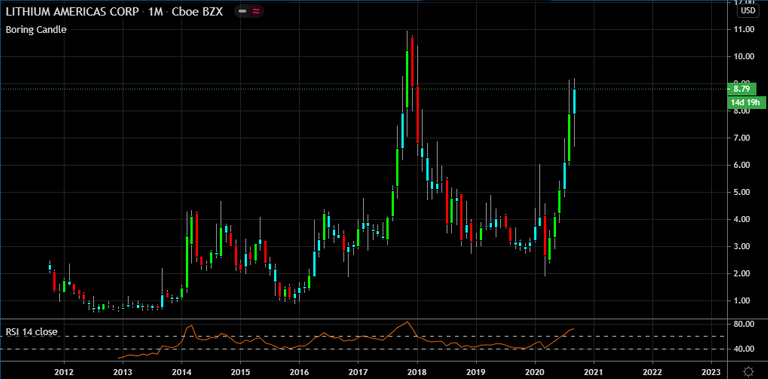 This post is my personal opinion. I'm not a financial advisor, this isn't financial advise. Do your own research before making investment decisions.

Posted Using LeoFinance