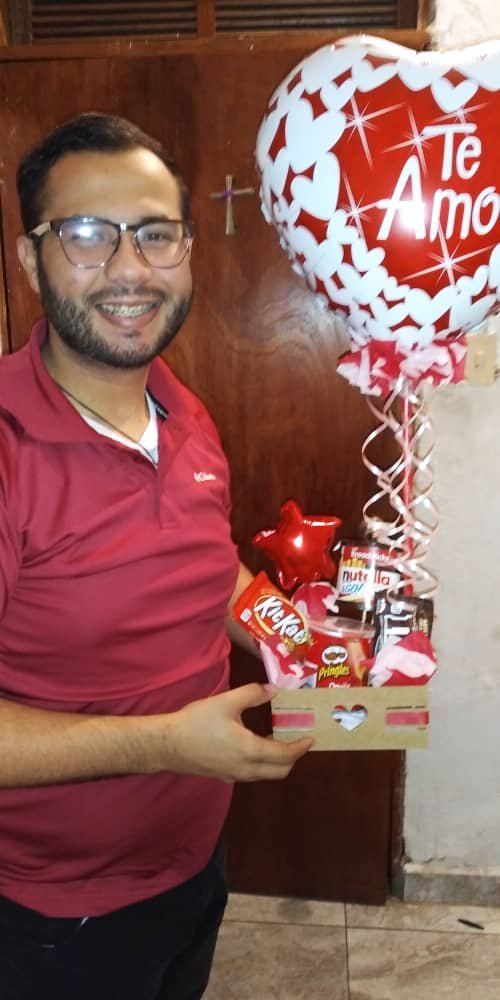 Hola queridos amigos un gusto saludarles y presentarme a esta nueva comunidad. Es un placer para mí contarles de esta nueva experiencia que estoy comenzando en medio de una país con problemas económicos.
Después de tanto insistir por parte de familiares y amigos cercanos me decidí junto a mi futura esposa a sumergirme en este mundo de arreglos o detalles para regalar. 30$ ha sido la inversión inicial y la verdad que con temor
Hello dear friends a pleasure to greet you and introduce me to this new community. It is a pleasure for me to tell you about this new experience I am starting in the middle of a country with economic problems.
After so much insistence from family and close friends, I decided with my future wife to immerse myself in this world of arrangements and gifts. $30 has been the initial investment and the truth is that with fear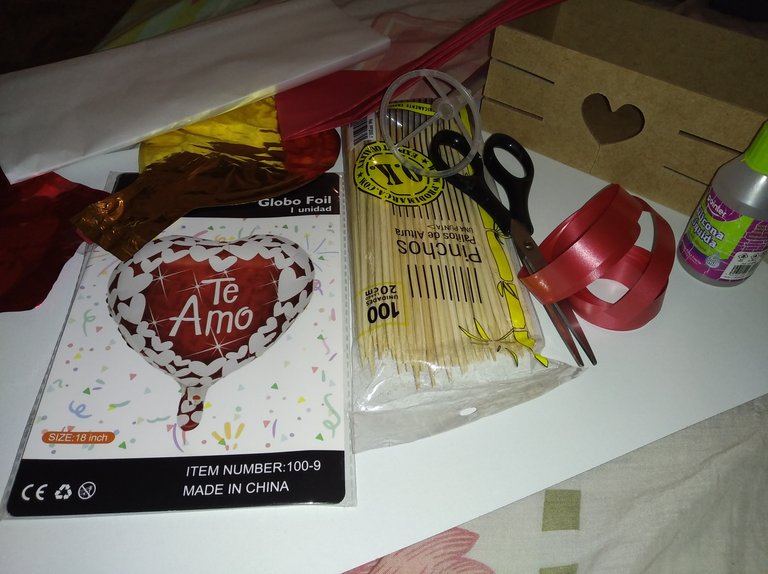 Digo que con temor porque uno no sabe cómo le va ir, más aún cuando eres hombre y hay ciertos estereotipos en la sociedad sobre este tipo de actividades.
Pues aquí les presento todos los materiales o los que yo utilizé para armar una caja sencilla con miras al día del Amor y la Amistad esta nueva actividad se viene por los comentarios positivos y por la necesidad de reinventarse y generar ingresos extras.
I say that with fear because you don't know how you are going to do it, more so when you are a man and there are certain stereotypes in society about this type of activity.
Well, here I present all the materials or those that I used to build a simple box for the day of Love and Friendship this new activity comes because of the positive comments and because of the need to reinvent itself and generate extra income.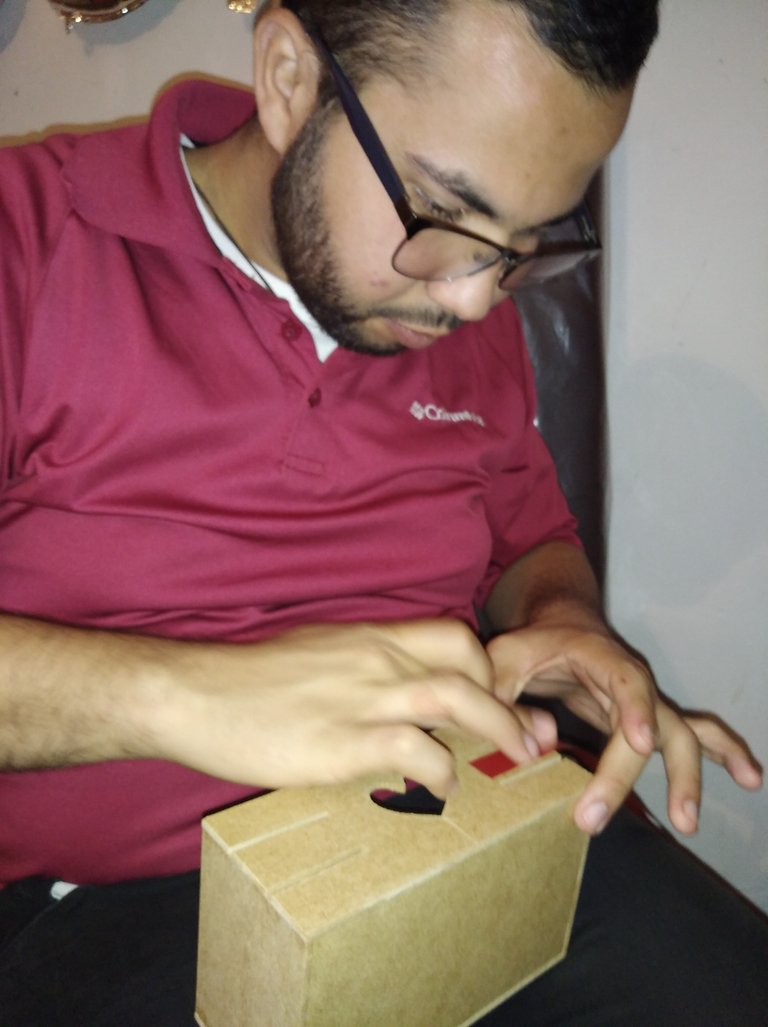 Aquí comenzamos, una vez más tengo que admitir que no tengo cursos simplemente he visto videos por redes sociales, tengo un conocimiento empírico que espero poder pulir más adelante.
Que la necesidad siempre nos lleve a algo bueno, a lo positivo. En medio de un país donde la información económica no está clara pero en las calles se ve de manera fácil el dólar imponiéndose sobre el Bolívar y los precios sobre el sueldo toca reinventarnos.
Here we start, once again I have to admit that I don't have courses, I have simply seen videos on social networks, I have an empirical knowledge that I hope to polish later.
May the need always lead us to something good, to the positive. In the middle of a country where the economic information is not clear but in the streets you can easily see the dollar imposing itself on the Bolivar and the prices on the salary we have to reinvent ourselves.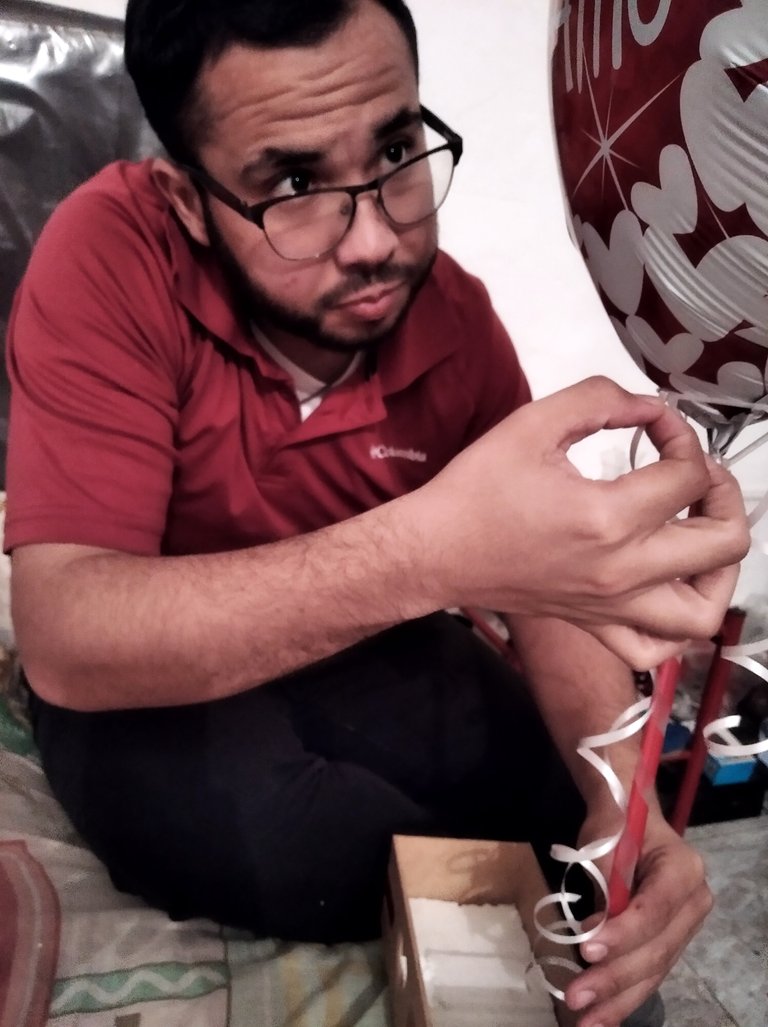 A la hora de comenzar no tengo un diseño preestablecido, simplemente voy inflando, cortando y pegando, eso sí, pensando y como reinventarse no es nada más hacer, también trabajando en mi paciencia.
Es así, curiosamente he desarrollado algunas habilidades para este tipo de arreglos pero mi paciencia es
corta. Sin embargo, he aprendido porque sacar cuentas y pensar en los resultados te motiva.
When it comes to start I don't have a preestablished design, I just go around inflating, cutting and pasting, but thinking and how reinventing yourself is not just doing, also working on my patience.
It's like that, curiously I have developed some skills for this kind of arrangements but my patience is short. However, I have learned why doing the math and thinking about results motivates you.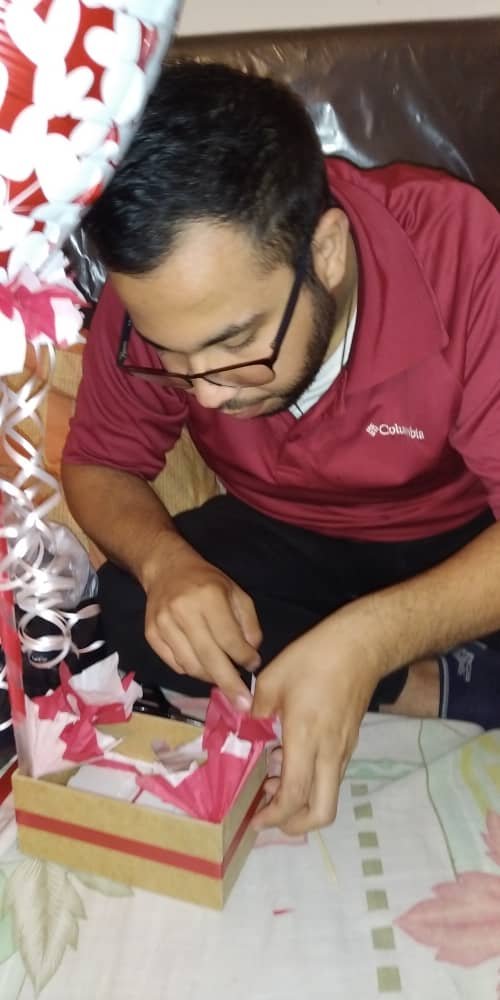 El proceso de elaboración es poco a poco, yo cultivando o trabajando en la paciencia y me ha servido porque tengo objetivos claro de por qué emprender con estos arreglos.
Los temores de la inversión son normal pero arriesgarse y ganar es de valientes y de personas que siguen apostando por su familia, por su país y por su futuro. Aquí estaba yo pacientemente pegando el papel de seda o china a la caja.
The process of elaboration is little by little, me cultivating or working in patience and it has served me because I have clear objectives of why to undertake with these arrangements.
The fears of investment are normal but to take risks and win is for the brave and for people who continue betting on their family, their country and their future. Here I was patiently gluing the tissue paper or china to the box.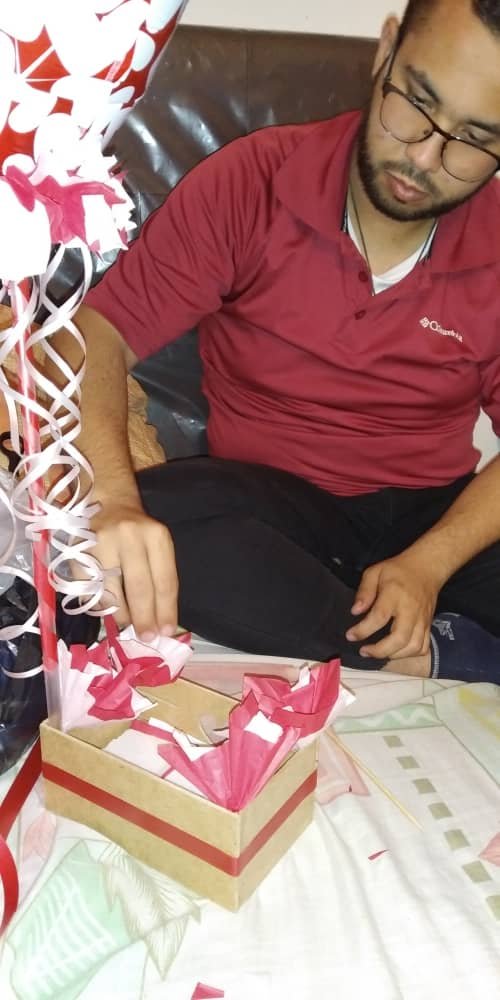 Disfrutar el momento, después de todo creo que es la mejor forma de comenzar. Eso que otros le llaman pasión por lo que hacen.
Tengo que admitir que hay momento en los que colapso por el tema de la paciencia y de lo delicado que hay que ser con el arreglo o con aquello que se va a colocar, pero ¿Disfrutaremos el resultado?
Enjoy the moment, after all I think it's the best way to start. That which others call passion for what they do.
I have to admit that there is a moment when I collapse because of the issue of patience and how delicate one has to be with the arrangement or with what is going to be placed, but?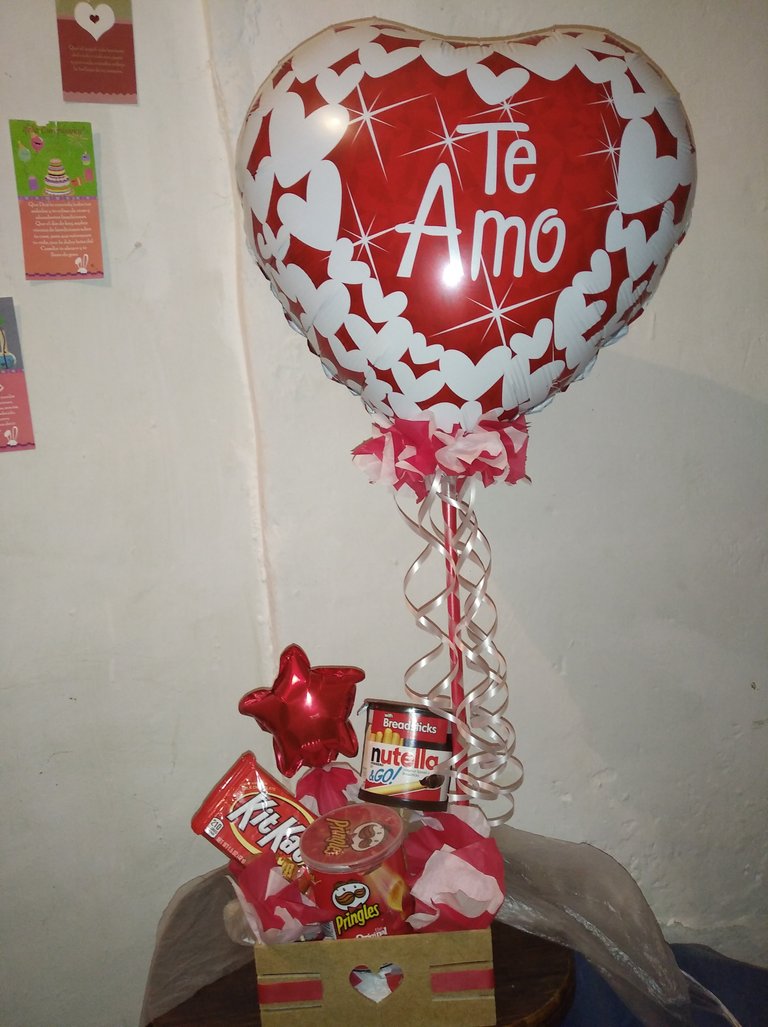 Aquí el resultado final, terminando justamente hace poco y son ustedes los primeros en verlo, es esta comunidad la primera en conocer mis temores y sueños de un joven que le ha tocado reinventarse.
Adiós estereotipos y bienvenidos todos mis objetivos. Espero seguir creciendo y que sea el inicio de cosas buenas donde crezca económicamente y humanamente. A todos infinitas gracias por leerme.
Here the final result, ending just recently and you are the first to see it, is this community the first to know my fears and dreams of a young man who has had to reinvent himself.
Goodbye stereotypes and welcome to all my goals. I hope to continue growing and that it will be the beginning of good things where I will grow economically and humanly. To all of you, infinite thanks for reading me


Fuente: Imagen realizada en canva
Traducción al Inglés desde Deepl.com
English translation from Deepl.com