It's been a VERY stressful process getting my UK car imported (matriculated) into Portugal - even with the help of an agent - but I think I'm on the home straight now...
My matriculation application has now been with the Portuguese customs authorities for a couple of weeks, with 'no come back' - they got back to my matriculation agent within a couple of days since he submitted the application requesting 'more specific proof of address' evidence - and since I supplied that (immediately) they've been now quiet for a couple of weeks so I assume I'm in the clear and now it's just a matter of waiting for my road tax bill which I will imagine will come before I get my plates!
Cars in Portugal are expensive compared to the UK - about twice as expensive, in fact - which means it's a no brainer to import the car you've already got IF it's relatively new and/ or expensive/ and/ or you really like it (if it's a classic RHD car for example).
Here's what I could buy my car for in the UK.... £6 699. with is around 7500 EU

The same car would cost me 14 000 EU Portugal, and this one has another 10 000 KM on the clock!

If you're wondering why they are so much more expensive in Portugal - I believe the answer is taxation!
I estimate the whole process of matriculation is going to cost me around 2000 EU, so overall here I'm saving myself about 5K EU, although it has been a pretty massive headache doing this.
I thought I'd just quickly run through the process of what you need to do to get your car Matriculated.....
Stage one - mentally prepare yourself/ approach an agent and do your research
As a starting point I'd recommend approaching a matriculation agent close by to you - email them a copy of your VC5 (vehicle ownership form) and just ask your agent how easy it will be to matriculate/ roughly how much it will cost).
I'd whole heartedly recommend working with an agent - mine is charging me around 500 EU, which is an absolute bargain for the amount of hassle it's saving me.
If the agent says it's possible and affordable to matriculate compared to what you could swap the vehicle for by selling and buying Portuguese one then go for it!
It's worth mentioning that I ignored the advice of the Facebook consensus which was that it's easier to just sell in the UK and buy a new car here in Portugal - I was kind of pushed into this by lockdown meaning I couldn't get back, but it's also the right decision financially for me with my car probably worth around £5000 with low mileage - I'd be paying more than double that to get an older car with more mileage here.
NB -
You need to have residency in Portugal to be able to apply for matriculation, which means you've already got your Fiscal Number and Residency Certificate
You will need to apply for matriculation promptly after your Residency starts. I've heard timings ranging from having to import it within 6 months to a year from your decision to move to Portugal - my agent seemed to think it's the later, but I'm not sure whether that means a year to register or complete the process? Best of just getting on with it as soon as you can!
Stage two (a) - get the paper work in place send it all to your agent as you get it
You will need the following documents to send to your agent...
The VC5 form - the vehicle ownership
Your NIF Number
Passport
Driving License
Residency Certificate
A letter from the British Consulate declaring that you are resident in Portugal (you need to book an appointment for an interview in which you sign a declaration and show your VC5/ passport and state the date you decided to move here. They'll charge you 100 EU for the privilege.
A letter from your local council office saying when you moved to your current address - NB for some reason this was a different date to the one on both my declaration and my residency certificate - my agent told me the exact date to tell them to put on this form (get an agent!)
Possibly a Homologation form - proving authenticity of the vehicle.
A year's worth of payslips/ benefits slips/ utility bills and any other evidence of your address in the UK for a year before you moved to Portugal - the address has to match up to the one on the VC5. NB I handed over a dossier about half an inch thick and customs still requested payslips which I hadn't included originally! (I think their job is to prevent you importing your car).
My agent accepted pictures of all the above docs at first, but once I'd got them all sent I had to go in to his office and sign about half a dozen different forms and then he gave me a 'homologation test document' which he'd put together - basically my application to the Portuguese customs to get my car matriculated.
I had to take this with me to the test centre, then return it
Stage two (b) - Get your car Portugal legal
Ideally you'll do this simultaneously to sorting out the documents, as you want your car 'good to go to testing' when you've signed the documents.
The main thing is going to be the lights if it's a RHD car - you need to get them changed to LHD so they are angled to the right rather than the left (blinding oncoming traffic) - the mechanics will probably have to order these and they'll be a wait - you have to replace he whole units not just the bulbs - cost me about £700.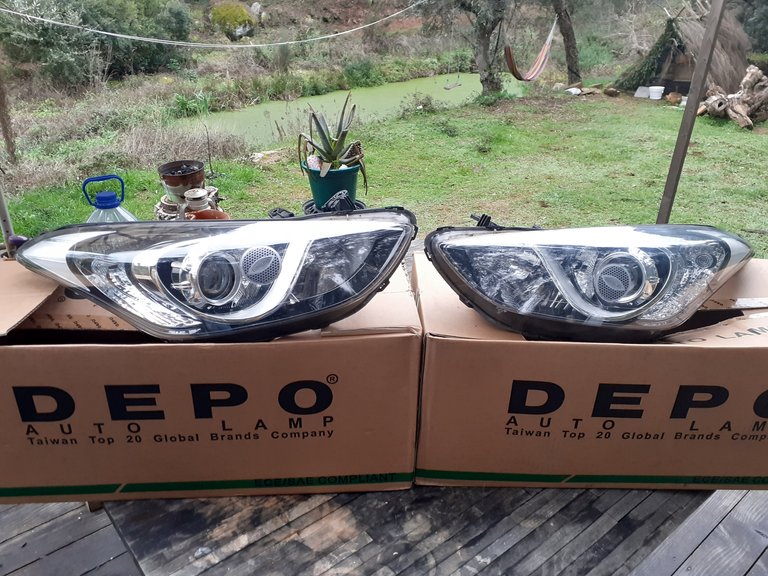 You might also need to get your rear fog light move to another place - mine was fine, which is again due it being a newish car.
Your speedometer also must have KM on it, but the odometer is fine left in miles.
You might want to get your car serviced as well to make sure it's going to pass the import inspection test, they can check it's legal at the same time I guess!
Of course depending on the condition of yer car, you also might need to sort out any minor scrapes on the body work to make sure it's presentable :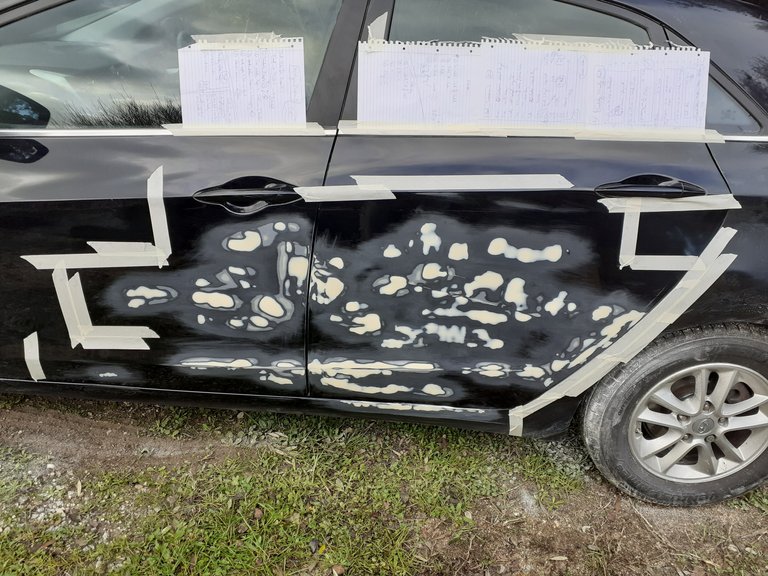 Stage four - Book yourself a matriculation inspection/ KNOW WHERE YOUR ENGINE NUMBER IS!
There was a two week wait for my test, whether that's covid or lack of qualified inspectors I don't know, but it's worth keeping in mind that it wasn't just a matter of turning up.
The test is straightforward enough except for the engine number - they need to be able to see it and it can be hidden - mine was punched on the engine in a location so obscure it required a flexible camera probe to get there - NB I think I got lucky with a nice inspector - I've heard other cases of people being failed because they couldn't see the engine number.
You might save yourself a headache if you find out where this is in advance. This might require buying a probe yourself and taking a photo - it will help the inspector.
Once passed, you just wait about 15 mins and you get your pass certificates.
You'll need to take the Homologation form with your import number on it with you.
Stage five - Back to the agent and wait for yer plates
After that the next day I took the pass forms to the agent, he added them to the bundle of paper work and submitted my application.
Then I/ we got a request for more evidence - which I promptly returned and now hopefully it's just a matter of my getting my plates and then paying my road tax and I'm good to go, Portuguese stylee.
Final thoughts/ qualifications/ is it worth it?
I'd say YES IF your car is relatively new, say worth more than £5000 - then it's worth getting it imported. NB I'm guessing here that my final bill is going to come to something like £2000. So it might be worth it even IF your car is worth slightly less.
But if it's worth less than £4K you may as well just sell it back in the UK and buy one here.
NB something else worth noting is that for my car it was relatively easy as I didn't need to get a 'certificate of homologation' - or proof of authenticity from the manufactures, some (maybe all) newer cars are exempt from this - mine is 2015. If you have an older car you will need one of these!
That's if all of this actually comes to fruition of course, I'm not quite there yet!
Posted Using LeoFinance Beta