Phew, my 'round number' OCD is satisfied, for now.
Looks quite nice....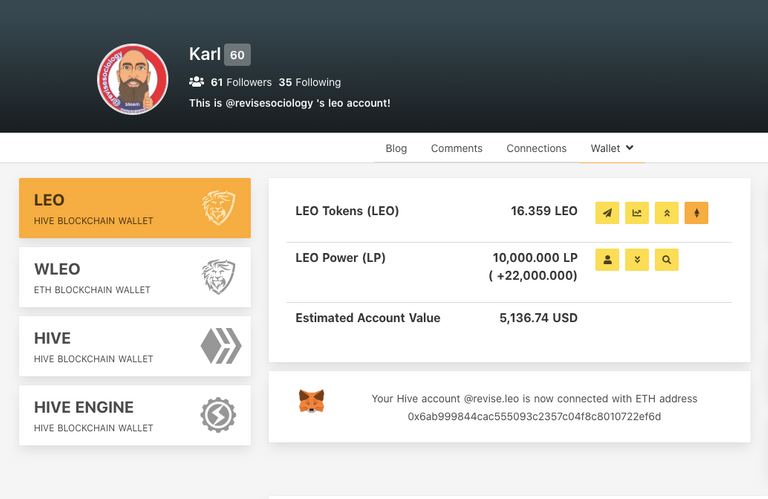 Although I had to delegate a rather silly fraction to get there....

And with 5.5K LEO in the pool and around 1100 LBI tokens, that gives me a cool 38K LEO in total - NICE!
If I can count LBI tokens as LEO? Sort of, LEO + maybe!
Oh, and the miners - I've got around 140. (Wish I had more!), valued at several LEO each.
That's around 39K in toto.
NICE!
Stakes yer LEO makes yer choice
It's taken a bit of umming and awing but I've settled on the fact that I'm a blogger mainly, not an investor. I like blogging, I like crypto blogging, that's why MOST of my LEO is staying staked in the platform to be used for active curation.
That's my bag, but not my bag!
My spidey senses also tells me that my returns from curation are slightly better than last month - I've been seeing the daily amounts from my 100% curation votes increase, while my WLEO returns (just received) are down, ever so slightly).
This suggests the market has done its thing and more leo is now in the pool compared to staked, compared to last month.
I had a feeling that would be the case.
Maybe I should stop calling this my alt account?!?
Come to think of it my so called 'alt' is now worth more than my main account! I mean, 32K LEO is worth more, currently, than 63K Hive, quite a bit more in fact.
An evil thought on messing with round number OCD stakers.
It occurred to me that if you wanted to mess a little bit with someone's head who likes round numbers you could stake a random amount of LEO direct to their account - like 0.037 or something, what a great way to irritate someone who likes round numbers.
Imagine: they've got 50K LP dead, and all of a sudden without asking for it the've got 50 000. 037 LP - it would take them at least week of PD to sort that out!
Maybe I should run a a bating competition. Whoever irritates someone the most by staking something to their account wins something?!?
Oh I'm evil!
Oh and feel free to try and irritate me my staking random amounts of LEO to Either of the above accounts!
Posted Using LeoFinance Beta