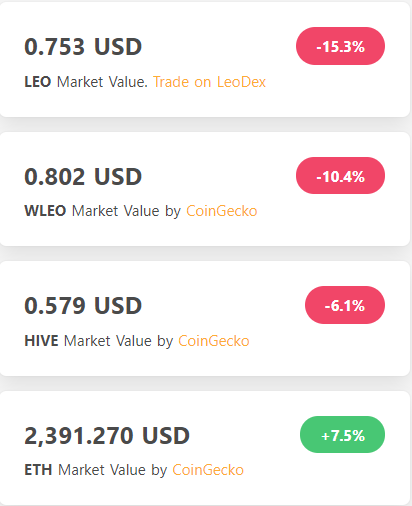 What's going on? Let's see.
Here's the wLEO/ETH pair on Uniswap:
https://info.uniswap.org/pair/0x176D5681AF7a7D33bCA2B10F716Bb19499a9dD12
Interesting. The liquidity of the wLEO/ETH pair has been moving in a symmetrical triangle since late February.
These are the latest adds of liquidity: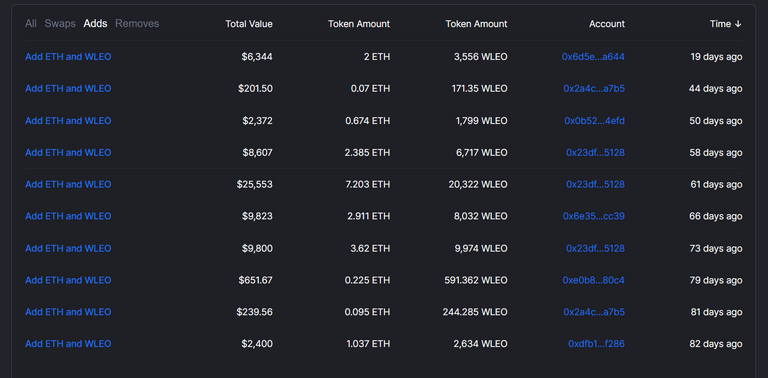 The last time liquidity was added was 19 days ago.
Here are the removes: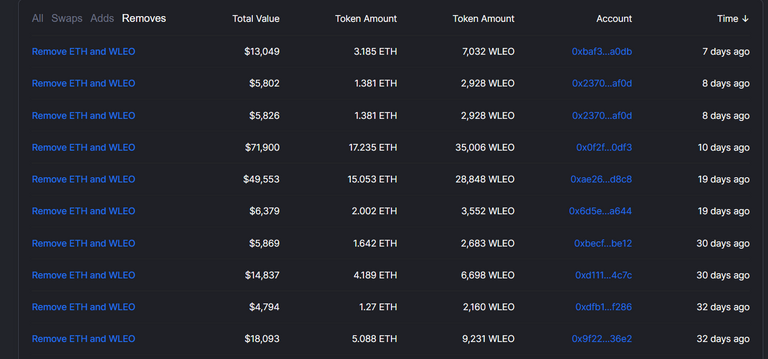 About a week ago a total about 7 ETH + 13 LEO were removed.
Have people been aping into CubDefi?
The ERC20/BEP20 bridge does not exist, yet, which means that no LEO gets burned that way. Is that the reason for the dip? What do you think?
Posted Using LeoFinance Beta