HIVE has been transforming and making significant changes over the past few months. The value of Blokchain can evolve over the time. What we have now is basically just the tip of the ice berg. As of now we the content creators are witnessing the result of our activities in different blockchain based social media platforms. As a content creator it has never been so much exciting to share contents on HIVE blockchain. MONETIZING the same content in different ways, without breaking rules which makes HIVE even more appealing than it already was.
---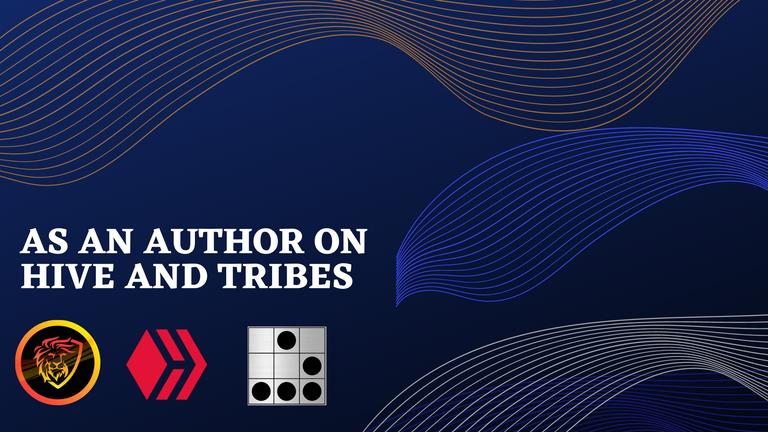 ---
The potential value for a content increases, when it gets the real value of it. For some people, it is message which is received by the audience and how well/bad it is taken towards them. In addition to that, the incentives coming from the post also plays a major role of encouragement to the author. Which is exactly happening in hive.blog. In fact the incentives are coming from different ways. The Tribes are playing a major role in here. Even though there are not many significant TRIBES, which are making progress but those which are, they are making worth it. Let me share one of my post, which I shared two days ago on HIVE, as it will be easier to what I am trying to say.
---
---
The image below that you may see reflects my post on hive.blog front end (actually peakd). But the $5.86 worth of upvote that reflects on the payout of Hive-Power and HBD. Once the payout happens, I will get x amount of HP and Y amount of HBD depending on the payout value which will cross on the 7th day of the post.
---

---
---
As I posted a finance related post, it was reflected on the tribe forum of LEOFINANCE. Which resulted in retaining some additional tokens of LEO which is approximately 34 LEO. Just so you get it, each of these tokens have a separate market value. So every tokens counts!
---

---
---
Since the post also fits in the general category I used a tag of neoxian which resulted my post showing up on neoxian.city . In here I got around 960 neoxag. It does as well has a specific value when I count it as a monetary incentives.
---

---
All the above posts was a single post which were displayed in various tribes which were build as a second layer on top of HIVE Blockchain. This was possible because of the existence of HIVE. It is quite difficult to get value for a content in different ways but here we are making the best use of such innovative ideas. If I deduce the rewards for my post from these three ways it shall come as follows (not the payout but just the actual upvote value):
Hive.blog : $5.86

Leofinance.io : 33.90 LEO, current market price $5.199276

Neoxian.city : 960.91 Neoxag, current market price $1.353751
If I round it up, I got app $12.44 worth of upvote in one of my post. (Even though the payouts will have a different value). When it comes to incentiving an author HIVE chain has succeded in various ways. The question might arise how far the use case of such TRIBE tokens will have? That is clearly unknown. As currently LEO token is worth more than HIVE. We never know what will happen in the coming days. The respective tribe token owners and their token hodlers plays a vital role in giving value to that particular token.
---
SKY is the LIMIt!
---
Since we are still scratching the surface we still don't know how far we will go. As for now SKY is actually the limit. We shall think of crossing that position, once we reach there. Till then, let's see what we are capable of making or coming up with.
---
FYI do not use tags which are not related to your posts. DYOR about the tag rules and you shall be aware of how to use them properly. Any misuse of "tags" is dealt with in a strict way! Do not let yourself, be a victim of DV!
---
---
Best regards
Rehan
---

Posted Using LeoFinance Beta