How To earn More on Binance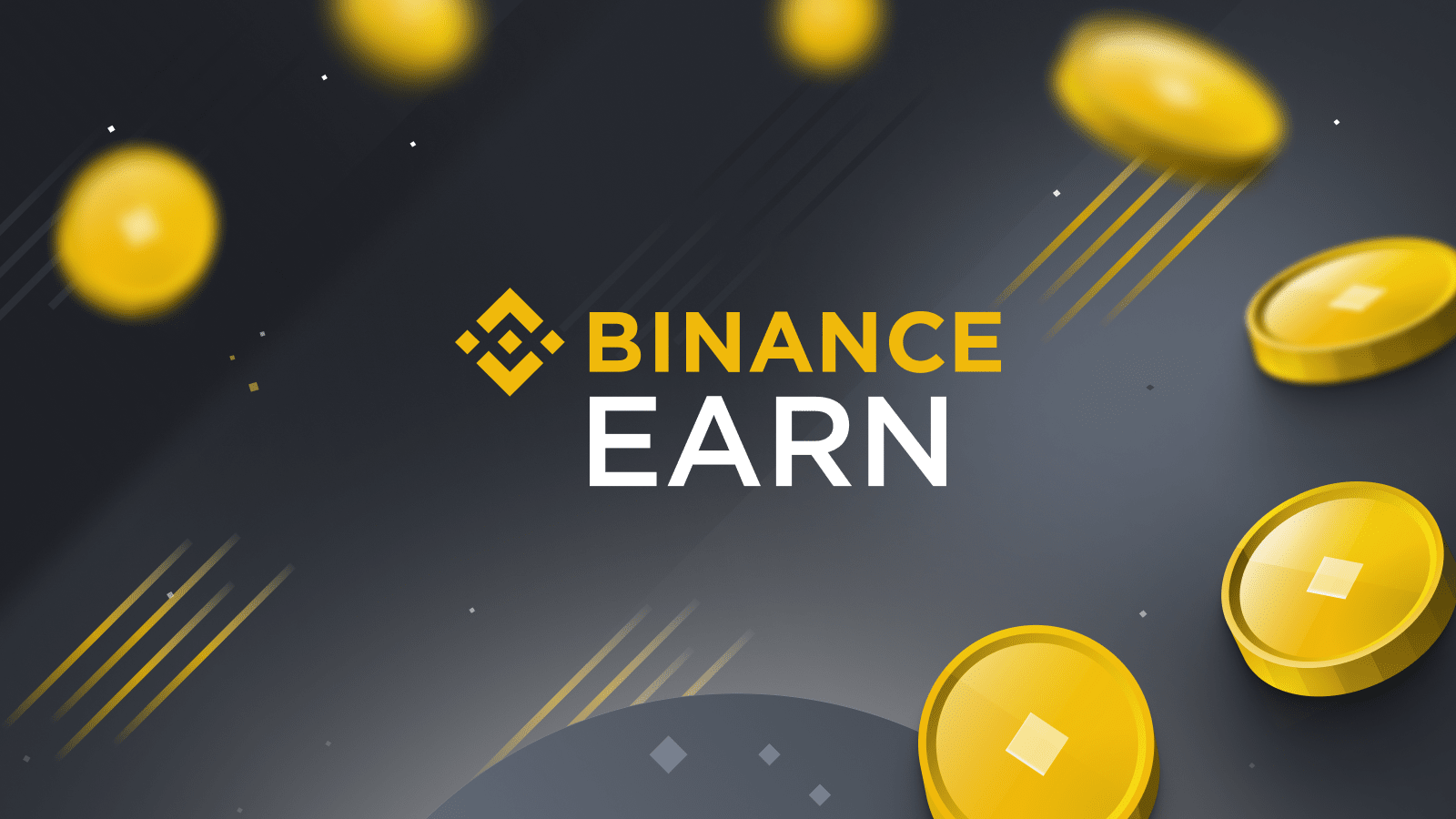 source
Binance is a Centralized Cryptocurrency Exchanged platform. This is because your wallet is being controlled and managed by the Binance company. You don't own the keys to your wallet and Binance has access to your wallet. But wallets like that of trustwallet, metamasks are Decentralized. Your key phrases are known by you and that's what gives you access to your account.
I had to give those information above just in case a newbie comes across my post so they learn and know in order to explore options when storing their cryptos.
While using Binance it's right to know that you can also earn passive income while HODLING. Instead of leaving your coins in your Spot Wallet, you can explore other options to earn extra in coins from your coins. I will be guiding you towards various options on how to earn with Binance.
These are the services offered by Binance, and I will be explaining the ones am familiar with.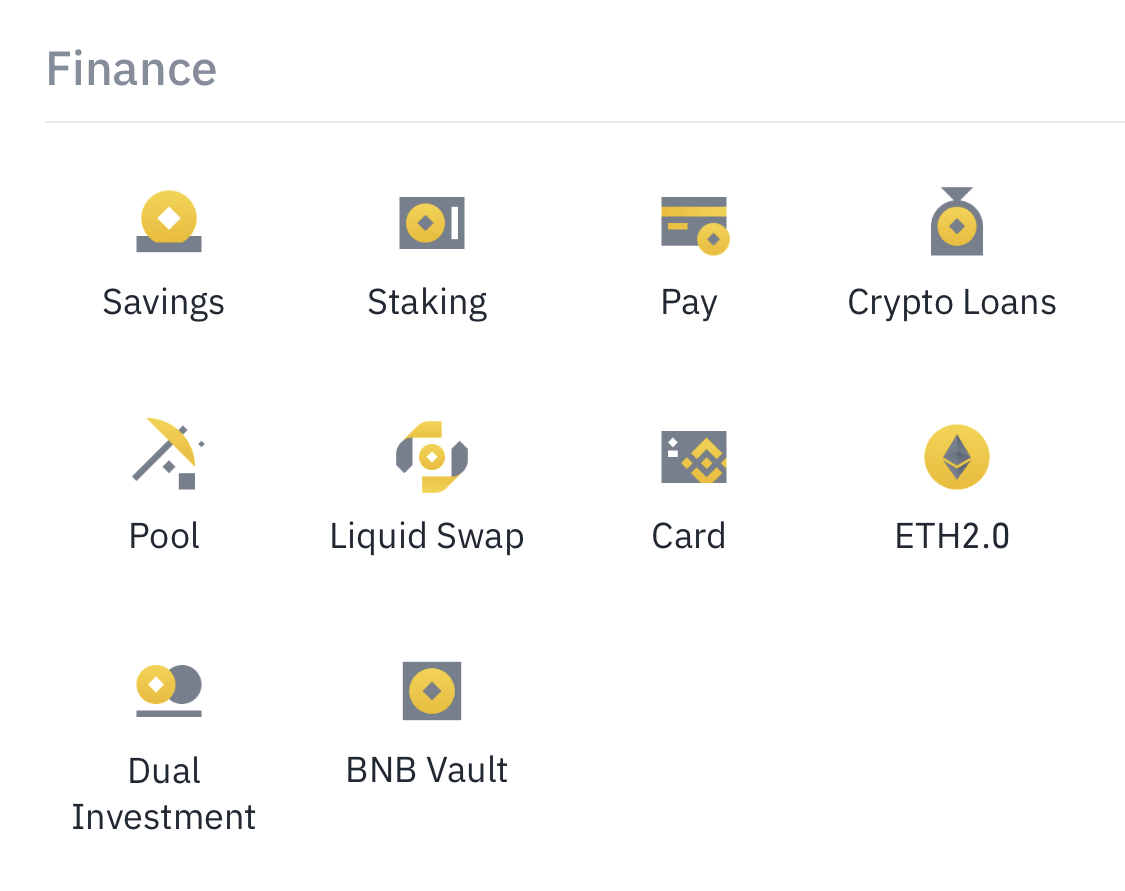 In this case we will be focusing on the finance aspect.
We will start with the savings finance service, just as the word savings, this is where you save your coins to earn extra little coins. In the savings section you have both options of flexible savings and Locked savings.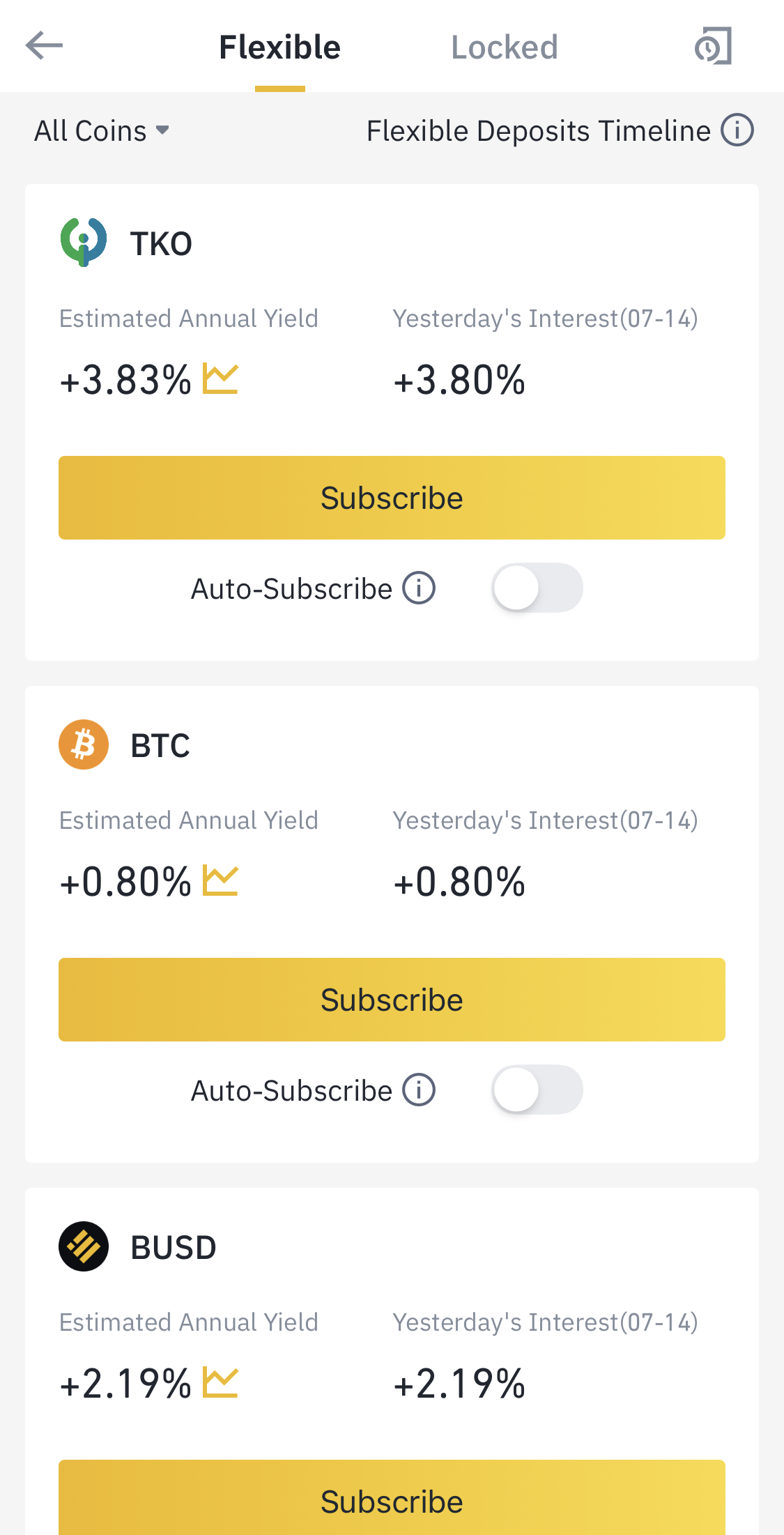 Flexible Savings give you the opportunity to save and remove your funds at any time you please.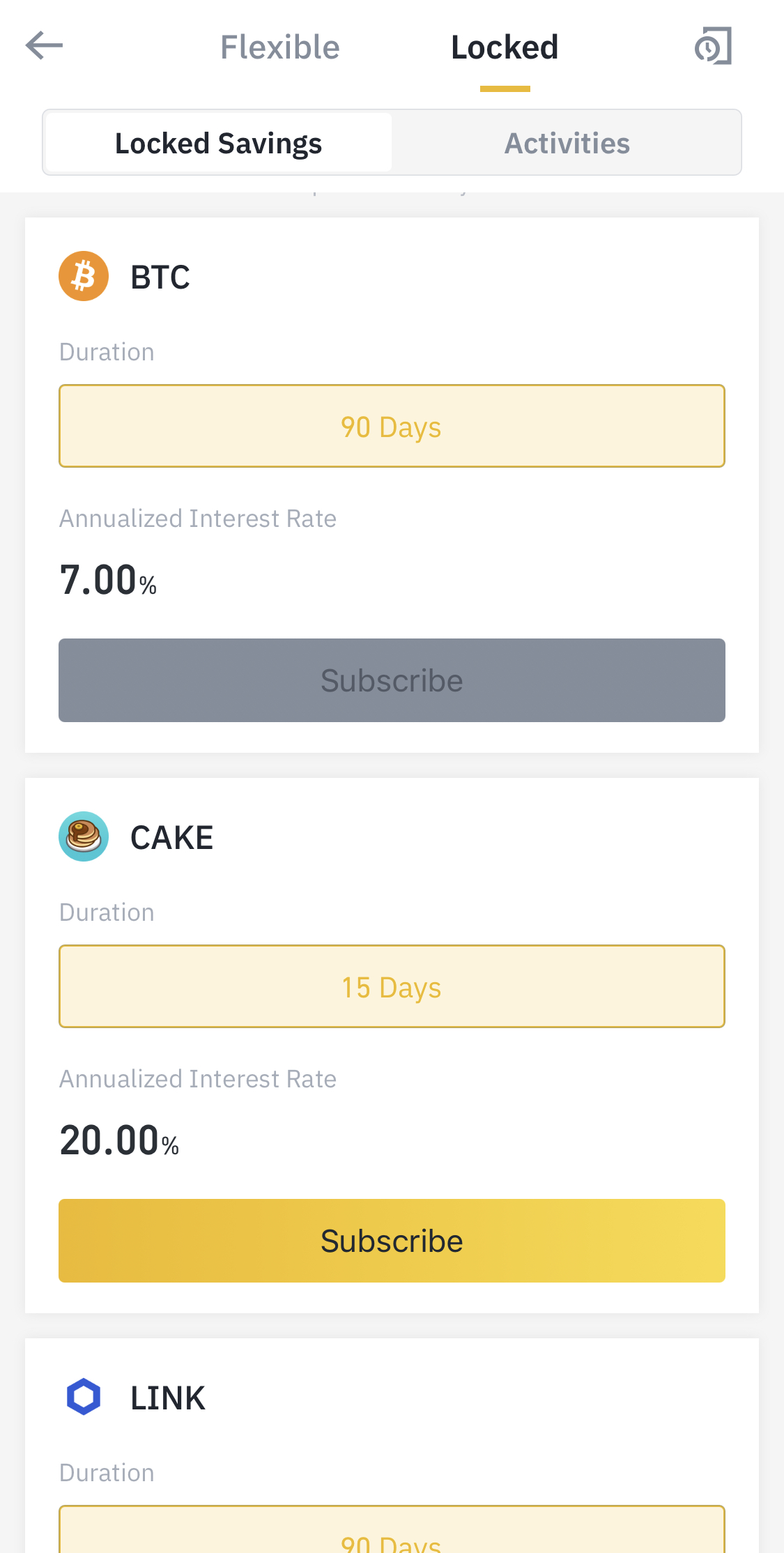 Locked Savings usually gives more interest because after you lock your coins on it you won't be able to access till the agreed time .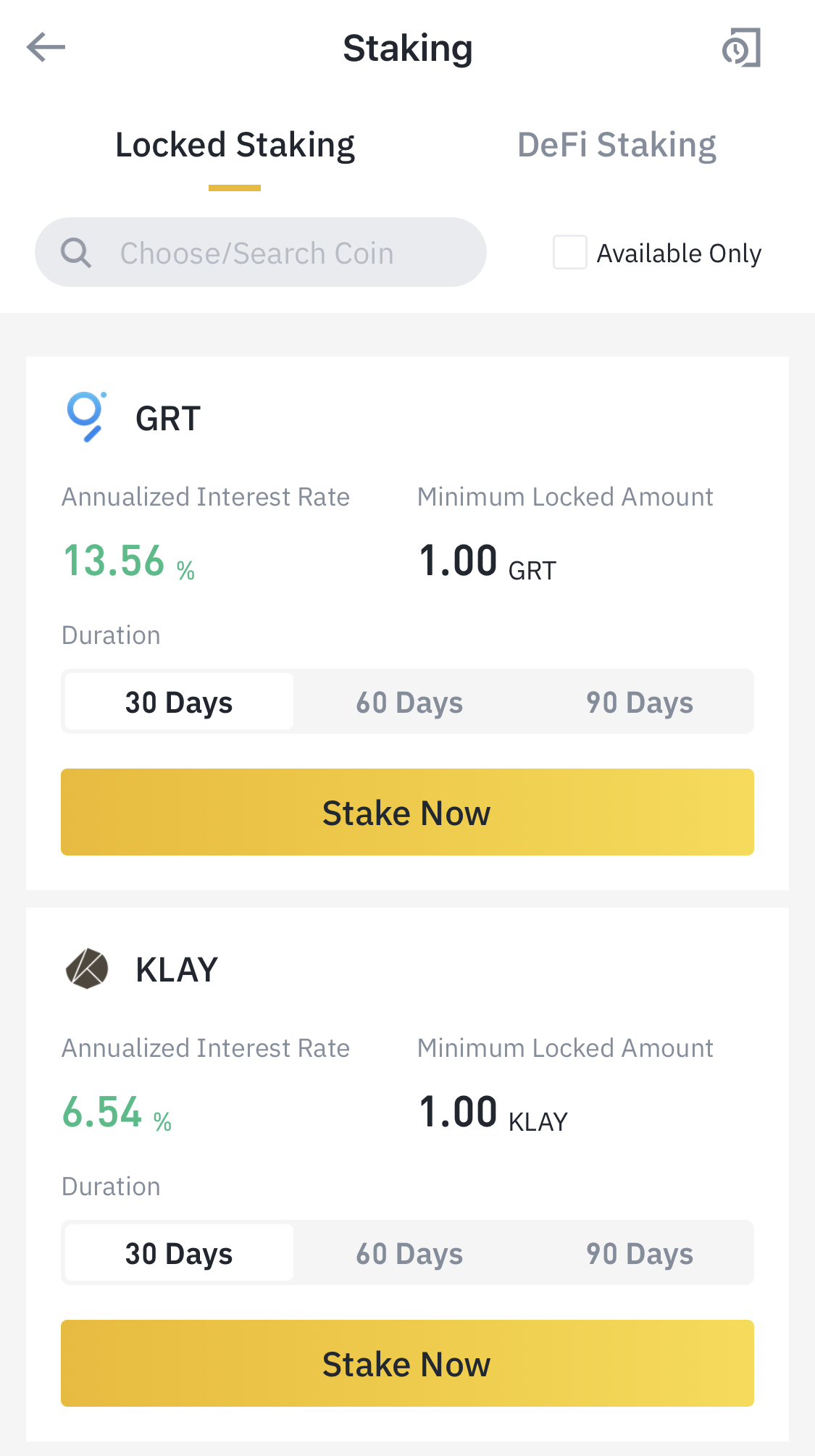 You are also given the opportunity to stake and earn staking rewards.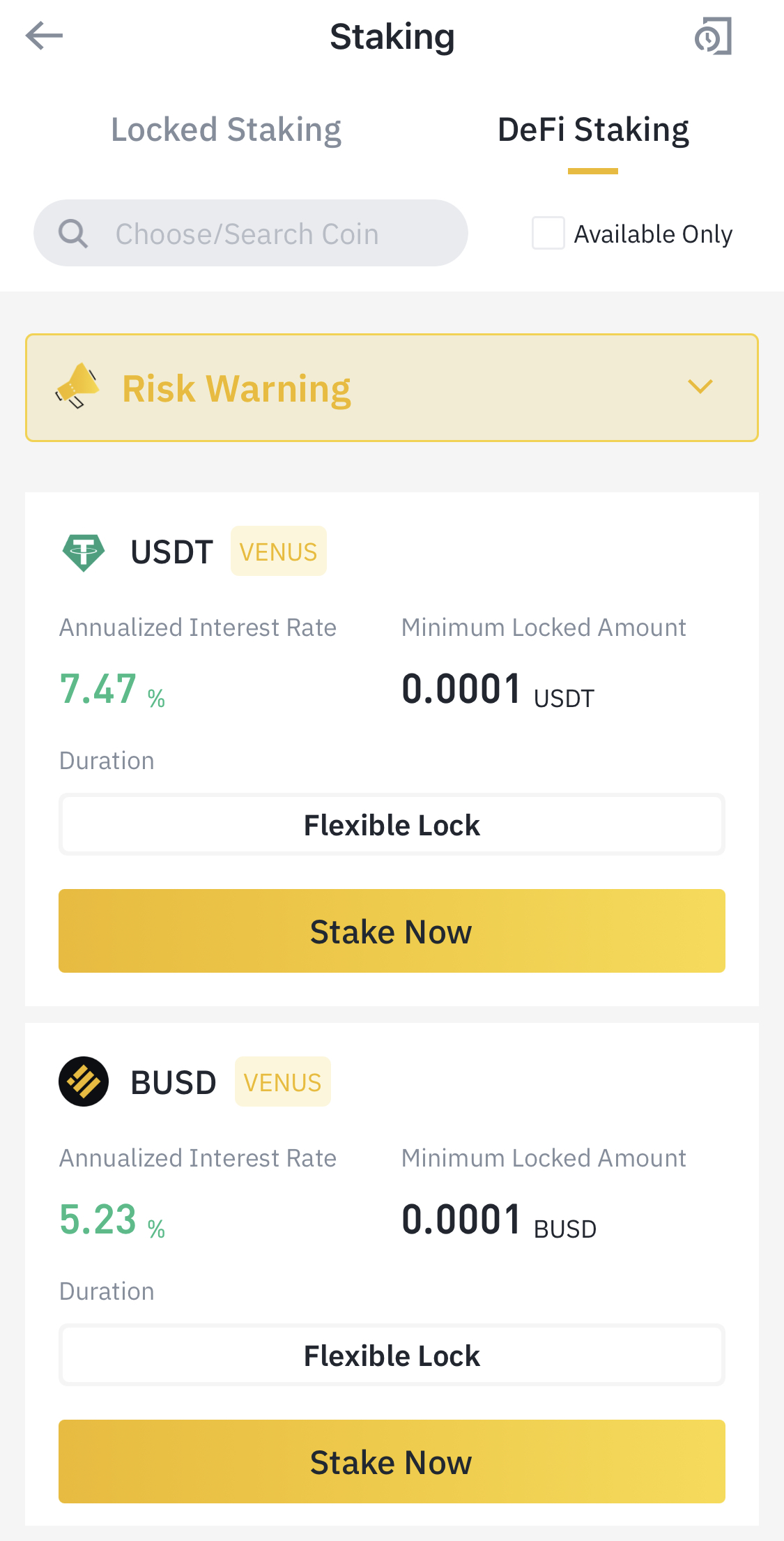 My best so far is BNB vault, because it allows you stake your BNB and earn extra BNB and also launch pool rewards. Launch pool rewards are rewards usually gotten from newly listed coins based on the amount of BNB saved in the vault.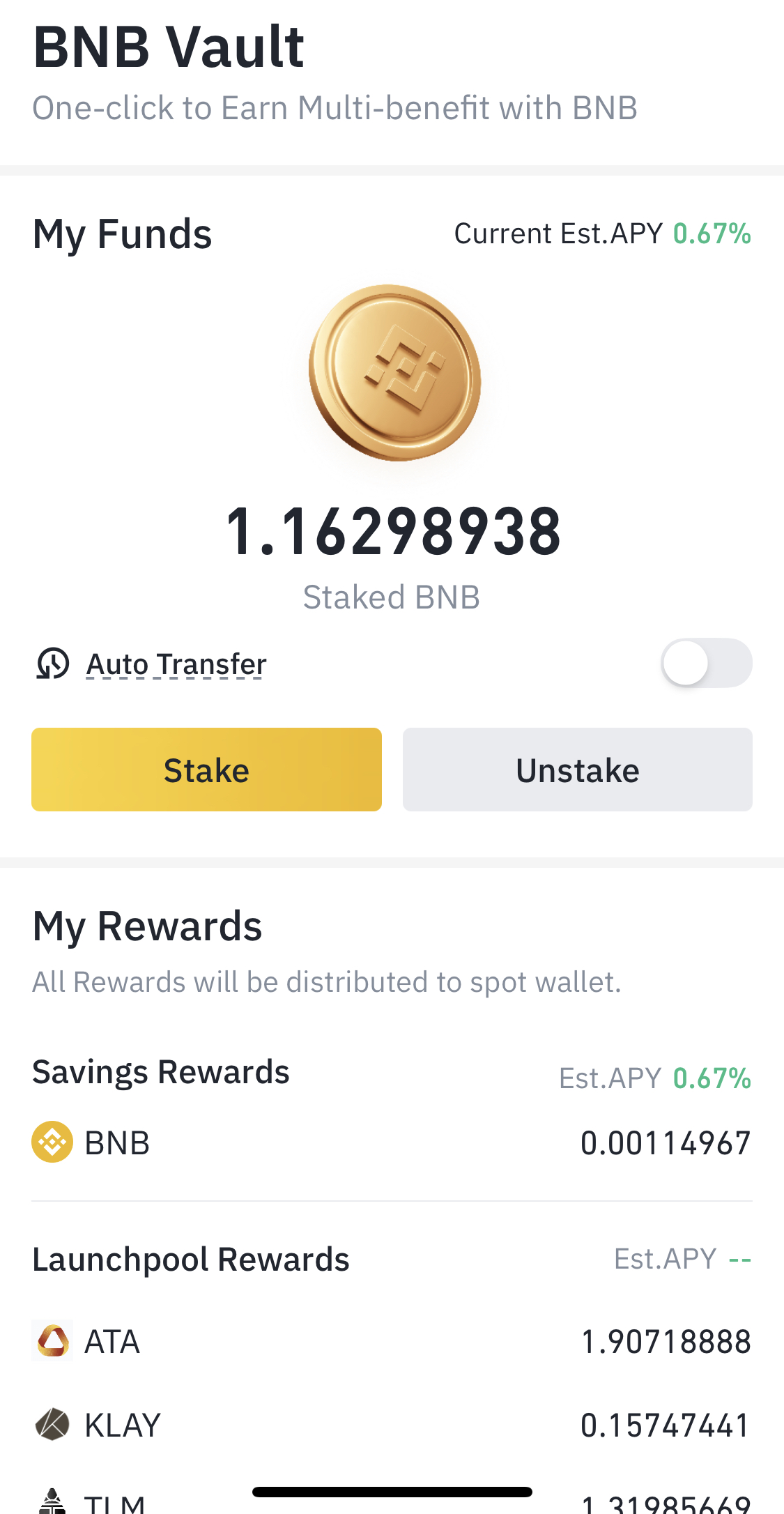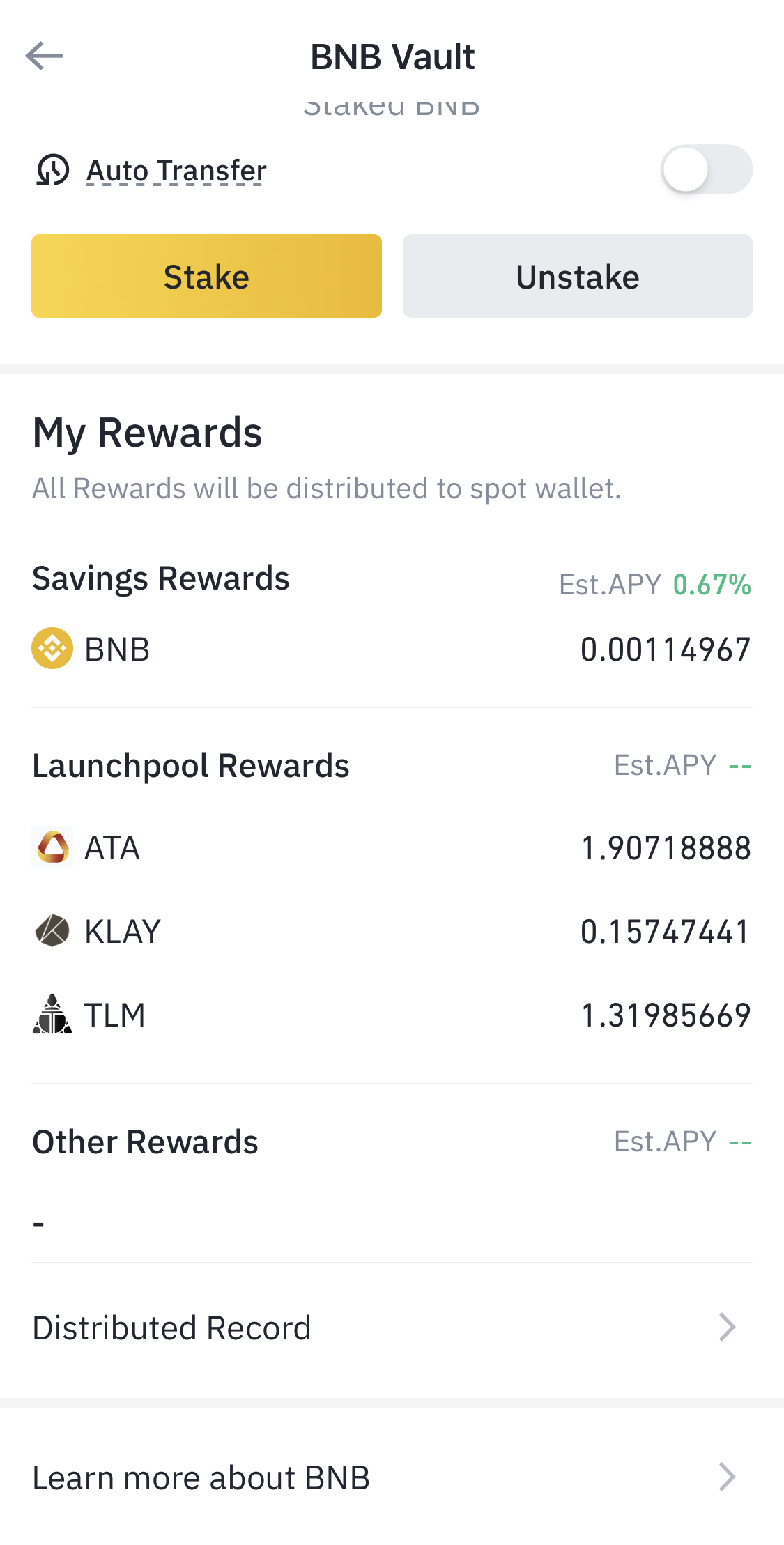 So guys thanks for reading, these are the finance services I know on Binance . Every image on this article are mine and gotten from the screenshots of my Binance wallet.
Posted Using LeoFinance Beta
---
---