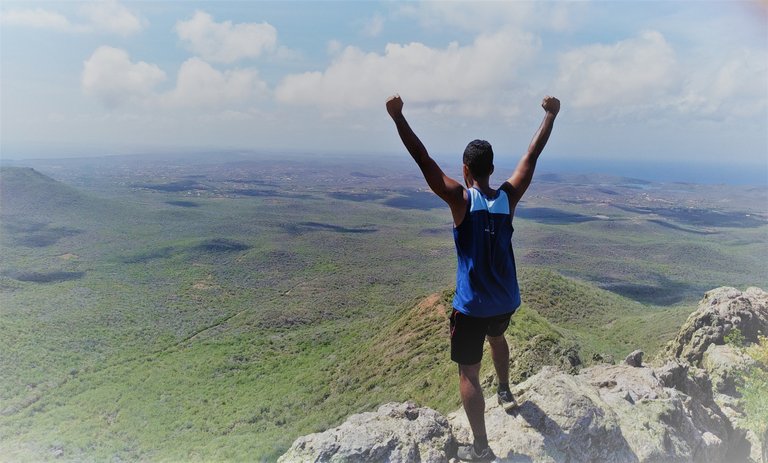 That's me on top of a mountain, unknown of the fact that I'm celebrating future Hive dividends.
---
Go Big or Go Home
---
It's Hive Power Up Day! That means that I can finally redeem myself for last month. On the previous PUD I wasn't able to power up 10 Hive and I set it as my goal to do so on the next one. While I could've just powered up the minimum 10 this time with some of my earnings, I decided to go big or go home and make some investments in Hive and power up 555 Hive, because that's a nice number I guess. As we all know you should always invest in projects you believe in, so no harm, no foul. The leftover Hive of my investment will go to acquiring a few assets on Hive-Engine, which is something you should look into if you haven't yet.

You Should Power Up and Here's Why
---
Powering up is what it's all about. If you don't have any Hive Power your not gonna earn much. This is mostly because you can't earn from curating and also won't have much resources to post or comment either. So while you might be eager to withdraw those 5 dollars you got from you introduction post, like I foolishly did 3 years ago, you would be better of long term if you converted everything into Hive Power. Reinvesting your earnings means you're creating a compounding effect which results in exponential growth over time. The more you earn, the more Hive Power you get, and then you earn even more.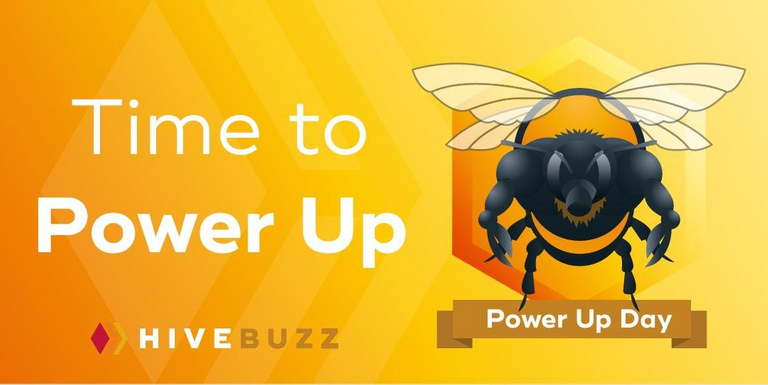 source
Playing the Long Game
---
After careful evaluation, some technical research and an all out good experience socially, I can say with certainty that Hive has a clear and promising use case that will increase in value even more. So safe to say, I won't be selling my Hive. We can never fully know what the future holds, but for now, I'm here to stay.
---
Thank you for stopping by. :)
I hope this motivates you to invest in something you believe in and join us on Power Up Day.
And be sure to check out the official announcement by @traciyork for more information on Hive Power Up Day and how to participate.
[ Uniquely clever sign out message goes here ]
---
Posted Using LeoFinance Beta