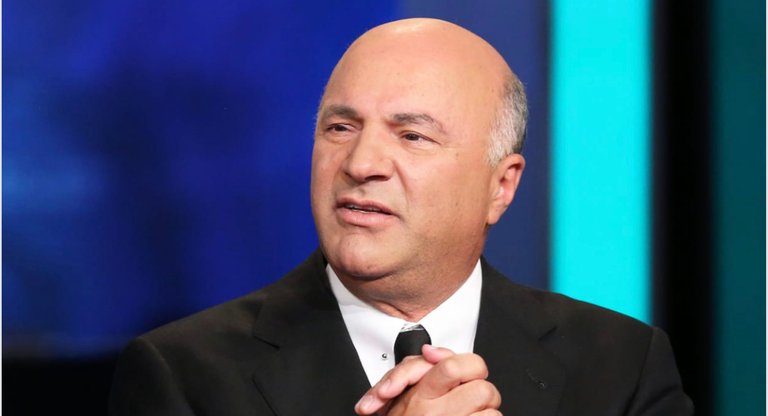 source
Adieu February! Soon welcome to you March all Lions. It is good to know how expectations are high going forward. Many names in the financial world understand the need to have bitcoin as a class of asset. Thanks to many of you in #leofinance, I sponged myself to understand the reason to be here. It may sound orthodox for many, analyzing every move will help you gather experience.
If you watch Shark tank show, you should know about him. I am glad he comes to his senses and made the right move. The only issue I have with crypto is the lack of user friendly to accommodate everyone. I wish the keys string can be dealt with and just like our blockchain a user name and a service like keychain. It has to do with education and the value associated with being your own bank. cryptographic password could be dangerous but this is security all over.
Just 10 years we are progressing to give crypto its place in the world.
Mr. Wonderful did find volatility an issue. Crypto is the mantra for volatility.
IF you are looking long term, you will swallow that aspect.
Due to age and resistance building throughout the years, crypto is looking more stable.
Mr. Wonderful, just like Grayscale see something big institutions can afford to wait.
This is the beginning of something great.
I guess he is not afraid of regulation. Across the border two ETF of #btc are doing really good. Regulators will embrace #crypto by controlling the holders. 2021 is not shy of adventure. Even though the price tends to drop
The price is still dropping.
More will come to give strength to crypto. I have a feeling whatever wealth that goes to crypto will stay in crypto. I am contemplating the same structure going forward unless I need it. Why do you want to go back to the dollar?
Take for example #leo or Hive. Why would you exchange it for dollar?
Don't get me wrong I like the compound effect in crypto and we are building something bigger than the blockchain.
1%, 3% of funds in crypto should be the new norm for the future. Crypto is different for many reasons. March could be the month for us to see a dollar Hive just like $60K/btc.
Be ready for power up day very soon.
Keep stacking satoshis.
Posted Using LeoFinance Beta