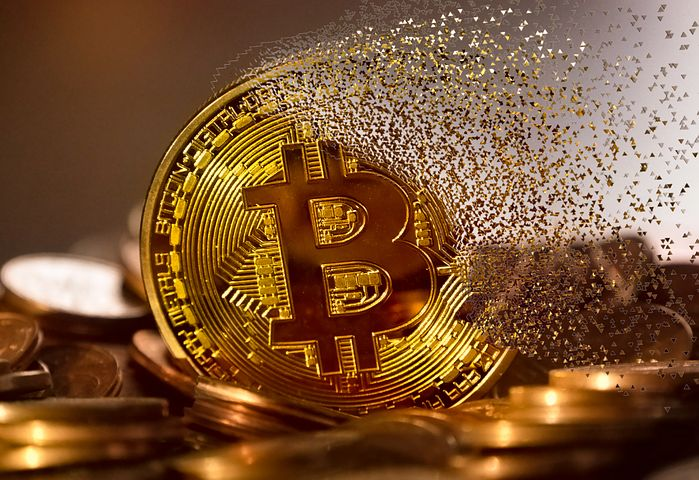 source
It has become second nature to get up in the morning and look at bitcoin gaining
$3000 US. I do not think any of us in this blockchain can be shocked. This is the
value crypto brings in 2021. It was there all along but it is clear to see and there
it is. Many still do not understand how it happens but they want to own a piece of it.
If this momentum takes course, you can be sure $100k is right around the corner this year alone. I did talk to a friend last year when btc was trading around $6k. You know I said get your feet wet and see how it goes. I forgot I told him that cause I did act upon it myself. Now he is telling me I missed it big time.
There was a video on youtube saying owning 0.02 btc you are part of the 1 percent in the world. That same 0.02 is now worth close to $800+ a big jump of $550 a year ago. Definitely
more is less however you want to say it. Inflation will always find the opposite of things
to balance itself.
This is just the way it goes. In the same chain of thought, it does not matter when you enter the crypto sphere. Yeah, you could be forever miss $3k/btc but there are a bunch of technology coming out and they can easily bypass bitcoin marketcap in the near future.


source
Looking at #leofinance market is another breathtaking position you want to be in.
It used to be one or two cent a year ago. Just a year ago and now it is 50 cents
and going up. Again a good example to see how less is more has its imprints all over.
Tight community and the growth is out of the door.
$5 leo is a clear possibility as the liquidity is being drained.
We all want to be part of the success story. Those who comprehend what at stake did make a move early on. They are reaping the profit. If you are looking for 200,000 leo to purchase
you have to wait in line or put your sale wall hoping to get it filled.
I push the idea to hold, but the token needs movement. You invest what you can afford to risk. Lately the risk is very low with the bull in its prime.
January has been very greedy for the whole. It ain't yet 2017.
This is a long ride and crypto is biting on for good.
Keep stacking satoshis.
Posted Using LeoFinance Beta