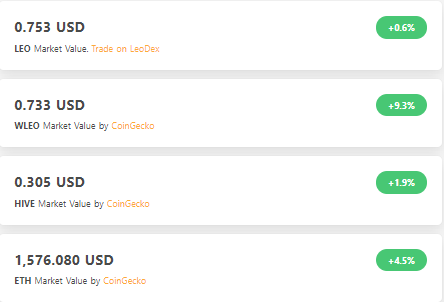 source
Everything happens for a reason.
Less than a month ago,
Hive was trading in US dollar around give
or take 11 cents for a while.
During that time #bitcoin was running with all the glory
and we were saying what could be the issue.
Even #leo token took the hike and never came down.
You can see the regular trading pattern of leo token lately.
Now thankfully due to the high in crypto in general,
Hive was trading in highs 30 but down to low 30 in a daily basis.
Many wants to buy like crazy. Now everyone is holding. I am ready
to purchase if it goes down to 10. Now you can see
3X all over my eyes.
The other aspect of hive is the overwhelming
overall underneath and the explosive work in Hive-engine.
#leofinance itself is the mirror of Hive in another world.
10 or 30 cents could mean something for anyone to sell Hive.
It is okay if you feel the need to.
From my prospective I see
the need to hold and be the best curator possible.
Always happen in life
when you need the token to drop, it starts to appreciate more.
With #Leo getting better everyday
and #bitcoin higher I do not see Hive going down soon at all.
With Leofinance coming with #CUB and BLEO,
the demand of Hive and #leo will skyrocket more.
More trading, more pressure.
I will buy anyway
if the situation is stable.
I mention it before it is beneficial to hold tokens with value that grows.
Let's say #btc is heading to $100k,
be clear to witness Hive reaching $1 easy.
This is just inflation of the situation.
The beauty with Hive resides
with the inflation interest when you hold it in hive power.
The system compensates you for not having it liquid.
Keep in mind Hive is a community token.
Thanks to Leofinance,
I see more and more new eyes coming over.
They maybe stay in Leofinance but they will branch out to Hive soon.
Now eventually the price can come down.
Are you willing to amass more?
One cool thing with Hive, the higher the price,
less you receive from the pool.
Yes the pool has the same amount
at its disposal for daily release.
More expensive less hive.
Less expensive more hive.
You better hold it
Have your number and keep curating.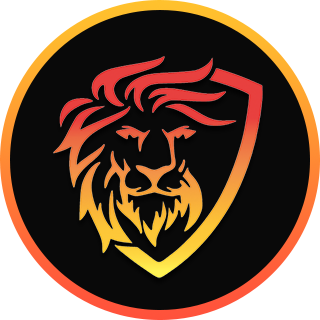 Posted Using LeoFinance Beta