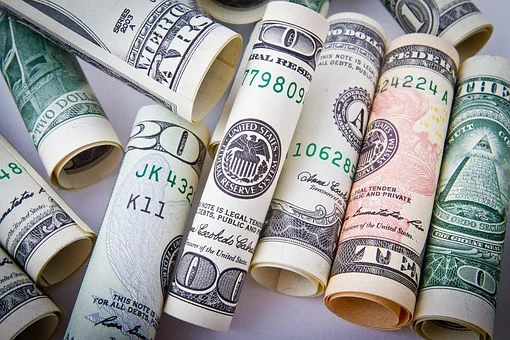 source
If you love crypto currency you will definitely have a pessimistic view of fiat currency
in general. Anyplace you are in the world, the currency your country uses is being manipulated
before your eyes. This is old news for many and it is worth reminding. There will be no real need
for crypto if fiat currency did manage it case since existence. The real problem resides as well
as the gatekeepers don't need to manage cause they are not the ones paying for the debts. They are wealthy.
The most powerful fiat currency the world use these days is the mighty dollar. Either you want or not
somehow you will have to touch it. Not too far from me Venezuela is a country I hold dear. I do have family
in there. It is a headache to get them the dollar. Sincerely I am not talking about right now. It was way before
this debacle when it was possible for anyone to travel. If they do get it, the risk getting in trouble with it.
We are not going to discuss inflation. It shows how important it is for them to have and use the dollar.
When you are outside USA, Some parts of the world, the dollar appears to be so strong,
you mistakenly thinking you need it way more
than crypto currency. As I am writing this, the situation matters that it may sound easier to transact with it than
bitcoin per se. When you take ample time to think, seek, crypto currency is more valuable and a lot easier to do business with.
It is a matter of time everybody will see no tier person is needed to move crypto around.
This time is knocking at everyone door.
While I am writing this, I paused and grabbed a Jackson. It is a Federal Reserve Tender note that I can remit
for all debts public and private. It is back by nothing.
Weird to say the Federal Reserve
is not back by anything for you and I
to go crazy for. Maybe I should say it is back
by the government of the USA.
I guess all the fiat currency
ever created is backed by the people. HUM HUM ?
This part is also weird,
the Federal Reserve is a private and
independent organization of the government.
Upon creation,
the dollar was backed by precious metals like gold.
It was in 1792 the dollar came to existence.
So many alterations
to get where we are with the actual paper you have in your hands.
The worst case above all,
the Banks created the Fed.
Manipulation, devaluation,
wars and again more wars put the dollar
at it knees. Somehow we are still at
the mercy of the dollar.
We will be until it is unfit for everyday use.
The dollar gains
more power through many wars.
The dollar gains way more power
by enabling the world the purchase oil from the Saudi in that currency.
The real problem with the dollar, the printing machine has unlimited paper.
Just last year alone the machine printed one fifth of all
dollar in circulation.
Do you remember I told you the dollar is backed by the people?
So the American dream is forever indebted by this
euphory of printing inflation.
It is a sad subject to debate cause whoever has a million dollar
will make you think they are better than you.
It may sound as such.
So much can be said about the US dollar and the demise
of that currency forces humankind to find the resistance in technology.
The dollar can run for more than 228 years ago
but it cannot hide from it lack of flirting with inflation where one dollar can barely
master an iced coffee in the arch world.
If you are trying to make sense of the dollar,
its origins and future demise, I advise you to think
about a currency that is community based,
trustless, smart followers, technology driven, blockchain efficiency.
It is very good not to forget the past
so we do not repeat the same mistakes.
Favorably learn from it and move forward.
It will be not easy to just get rid of the dollar, you know that right ?
So how do you feel about your country currency?

Posted Using LeoFinance Beta