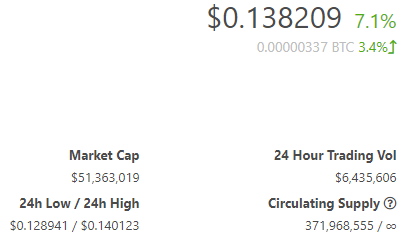 source
Glad to see Hive is making a move like everything
in the crypto market. Looking from outside exchanges, you can see
a clue from the daily trading volume. With no apparent big news, Hive
community alone is holding on to this one of a kind token.
Hive means a lot for hivers. It has been more than four years, this
community is building something. So far 2021 will bring light on the
tunnel for this blockchain.
If you go into the second layer of Hive, you will find interesting project
burgeoning inside the blockchain. I bet nobody knows what more we can do with
Hive. Social media is the beginning. Code may become whatever we define it to be.


source
These are the top three tokens running on Hive blockchain second layer.
It is just starting to growth and hardly to tell how it will grow.
I can be sure #leo is the leader per marketcap.
Having this momentum on our hand, it is positive to understand how
to make sure this community takes good care of it.
Holding is one way to promote.
Twitter is another way as well.
The big one resides with future development that is coming to improve the code.
Let's hope to see by February Hive worth 1348 satoshis.
Keep stacking satoshis.


Posted Using LeoFinance Beta