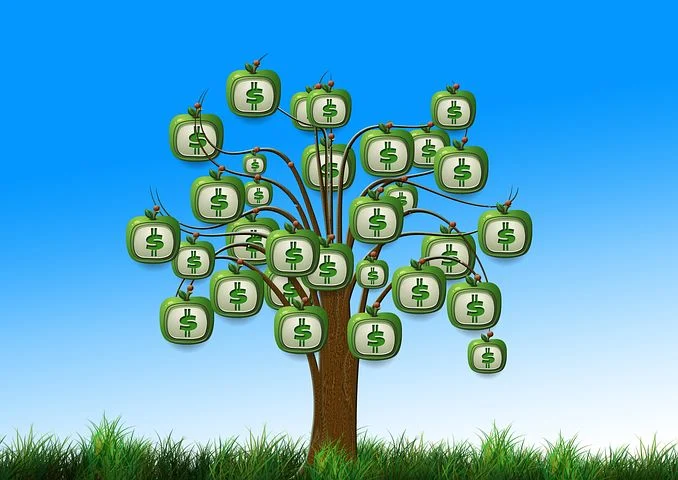 source
It is comforting to know this community always focus on the well being
of each other financially.
we have validated the proof of relationship to a point where
we hold each other accountable.
The growth we all witnessed
held this blockchain to a whole standard.
What we had been through last year strengthened us to deliver
the best of ourselves. 2021 is the year to consolidate
and make this blockchain stronger.
In order to achieve this feat individually we need to bring our best.
@theycallmedan and some cool hivers, lions always find the time to bring us together.
The time is ripe to follow together.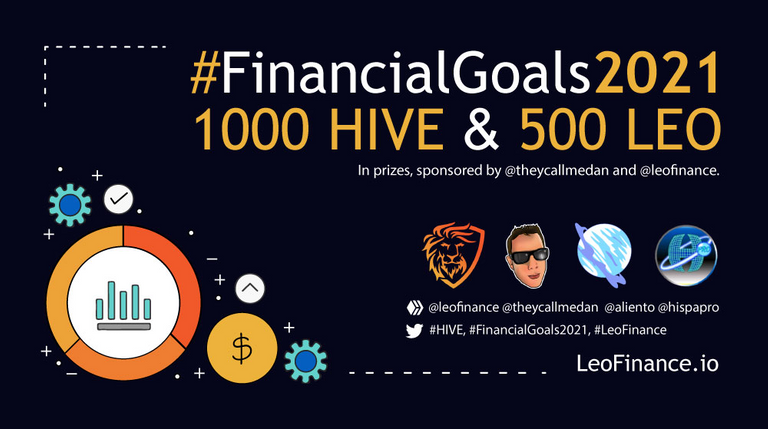 source
This initiative allows me refocus. It is a community focus where
each member will lift their weigh to grasp into sharing a stronger body.
I plan to focus more on my strategy I have been mentoring since I truly understand
what we can work with.
So much can be said to show appreciation, now let me rime with the questions.
Which is going to be your investment strategy for 2021?
It has to be holding.
What will provide for my family long term.
We are living in uncertain times
where priorities are lost. Definitely not the first time in history but now it is more pronounced.
Learning without applying sounds like waste.
I intend to find the right mix of investments and be patient.
Financial matters have different meaning to people. When you spread the wealth, life is more amazing. I feel good empower others to embrace crypto.
Reading financial literature should be a plus to fully comprehend how this person
makes it in life, and still hold on to their wealth.
Sharing is believing.
The more you give what you know, the more trust you build.
This year with the way bitcoin is behaving, I intend to stay focus and share what I know.
It helps me stay on top of my game.
Preferred Investment? Crypto, Real State, Commodities, Stocks?
As I get older the importance of saving is growing.
It was through 401k and mutual funds.
As I delve more into the change we are witnessing I see the importance of diversification. I put my eyes toward technology stocks and Apple is one of them.
I try not to focus more on day trade much cause it could drain me.
It will be long term where I will give it time to grow and earn some dividends.
2021 is a stepping stone to continue upon that momentum.
Quick example, when Leo starts it was an idea with a lot of promises. Right now the idea
is about to be enfold before our eyes and the value is right there growing with the community.
I remembered I read a post and promptly I decided to invest into it before the rise.
I feel the sense of security within this community and it brings peace of mind for me
to continue supporting and holding my leo.
As I continue to earn through my everyday work, crypto is one avenue where I will put
my funds. Leo and Hive capture my mind.
Bitcoin and alts are well placed to see what the future holds.
This year opens my eyes and see this is a long term deal.
Do you have a plan or a set of goals on how to use and grow your stake?
Another reason this blockchain interests me the most, I am constantly learning from
others. This is where proof of brain has its place in the blockchain. You earn while you learn from experience. 2021 will be no difference in that aspect.
I can have all the Hive in the world. I need to know the best way to impact this community and encourage growth.
I recall this proverb If you want to go fast, go alone, but if you want to go far, go together.
This community sets this example from the beginning.
2021 will cement my objective to grow personally.
You know how it goes,
sometimes you must look at what interest your surrounds.
Writing about finance is a wealthy enjoyment.
We will never get tired of writing about Hive and Leo.
It will never get old.
It makes a lot of sense
since every day we deal with money somehow.
It will be foolish to sell bitcoin right now unless you had it in 2010.
Hold is the name of the game. 2021 should be named hold long term
Leo is no exception and Hive as well.
Not too forget there will be hiccups along the way.
The main goal is follow the routine of building.
Looking at the price of Leo, the projection does not differ with the #uniswap pair.
I know it is heading for the positive.
2021 we can see $5 leo.
When you have a low supply with High demand, market will be bumpy fast.
$2 leo will be a game changer.
Hive on the other hand is doing its things. The price of Hive will reach at some point
50 cents. We tend to forget Hive is not even a year old yet, the community is more than four. We are getting there. Having Leo pulling a weigh, Hive will benefit from it in the long run.
A successful blockchain will be much beneficial to all of us.
There is no I in team, but together I will add my part just like you so we can be stronger.
Having #leofinance be part of top 20 witnesses will indicate the relationship
between both layers. I call that synchrony of the blockchain.
In a nutshell my financial goals have many ramifications.
All power to the Almighty.
Hold into my saving. Focus on what matter the most
Work smart and be consistent.
Nourish a mindset to learn and share.
That way my growth will be an example to empower many more.
The best financial goal for this year, be positive, anything can happen
Be safe and stay safe.

Posted Using LeoFinance Beta