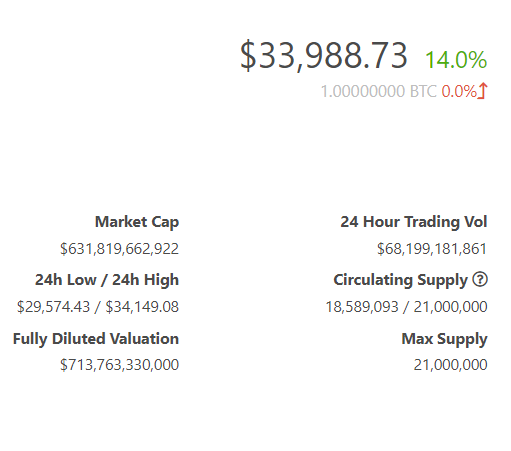 source
Apparently it seems conventional when you look at the value thrown at it.
Just to let you know they are more than 6000 tokens in #coingecko competing
to do the same function bitcoin plans to do.
With time and taking away the satoshi vision, btc tends to slate as an asset class
like gold. You can use it for big transaction but not recommended right now as the bull
is in full swing.
Due to the headache in Ripple, it may look plausible for the move of their funds in btc.
When you are not sure where to invest in crypto, lately btc does not regress. It seems to hold
its place inline correctly.
I looked at the market in 2017 for January third, believe btc was already in free fall. Truly the game has change
for good.
BTC got a lot of love lately. Ethereum does not seem to worry much by keeping the craze really close.
180 days ago, you could get yourself eth/$238. Its all time high is $1448.18. Still moving up quite well
cause this number is not too far.
I can pick other tokens as well cause even though bitcoin is caring the bull. other tokens are waiting their time
to jump in.
We all know bitcoin will move sideways any moment, giving room to breathe to the altcoins.
The market does not stop. Any tokens part of top 20 may come out in stride when everything levels up.
The big question remains the same, which one?
Btc is still the favorite.
Any minute you get breaking news for bitcoin.
The opportunity is unique right now knowing the need case of each and follow
the ones that fit your portfolio.
You may even want to consider past the top 20 and navigate all the way to top 200. There are gems everywhere.
Just have to spend time and look deeper.
I tend to favor altcoins with proof of stake and a valid use case.
Looking at this for 2021, this is a long term thing. Even though 2010 is the genesis, 2021 is the catapult.
Be safe and make sure you stack satoshis

Posted Using LeoFinance Beta