To be financially free, does saving work?
Starting a business, buying a house, a car or investing in the stock market requires that we have certain capital. We can take a loan to achieve it, but we would get into debt, which leads to a monthly obligation with a certain time and surcharge, which is not usually low. Eg. I request a loan from the bank for € 5,000, they impose an interest on the total, depending on the number of installments in which I finance it: 12 installments of € 625 per month, we would be returning € 7,500 to the bank. This difference of € 2,500 represents no less than 50% of the initial capital.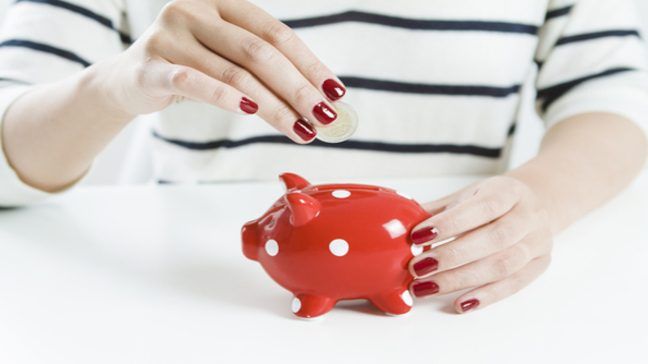 source
Continuing with this example, let's suppose that our monthly income is € 2000. A little more than 25% of your salary would be used to pay the credit. All good while we keep our job but in these times job security is a rare commodity. What happens if you lose your job? Well, you keep this and other debts. What a problem! Not only do you carry a lack of work but also a debt.
This is where SAVING comes in.
What would happen if of those € 2000 that I receive per month I allocate those € 625 to save? Great!
You would not have the pressure to pay a fee, if you cannot save a month you would not have to be accountable to any entity and if you lose your job you would have money saved. Oysters!
In the best of cases, in order not to be so apocalyptic, you keep your job and after 12 months you have € 7,500 free of guilt and charge, ready to be used. What is it cool?
Now not only would you have your clean salary every month but you could also invest that money.
Work + money to invest = Your path to financial freedom
How do I achieve financial freedom? Well, investing that money wisely. Because money should not be an end but a means to obtain more, to multiply it. Financial freedom is not working to earn money but money working for you. In other words, passive income, which does not require you to give your time in exchange for it.
What options do I have to achieve it? Well, the most recommended option is to invest in the stock market: Foreign exchange, raw materials, fixed income, variable income, among other financial vehicles.
The stock market is a useful and efficient tool to achieve financial freedom. The most sensible thing is that you seek information from independent financial advisors, who study your needs in the short, medium and long term, so that, according to your ability to save, a proposal can be presented that will help you make the most appropriate decisions. benefit.
Posted Using LeoFinance Beta
---
---