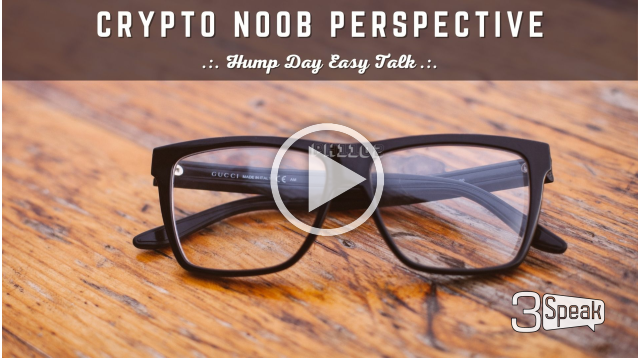 ---
One of the most important things when you are starting a business, or doing some investigation about a certain thing/event/project, is to try to "exclude" your personal opinion about it... Or, better said, to avoid the "emotional" connection with the (potential) investment, for example... Questions like "What others think about this?" "How would others react to these business changes?" or similar can help you a lot... Try to find answers to these questions from other people, or try to put yourself in "other's skin"...
The same pattern goes for crypto... Most of us are deep into crypto and we are looking at it with totally different glasses than "ordinary" people... In the last week or two, I had some interesting encounters with some friends who aren't in the crypto world at all... As it goes, we got into a conversation about how things go and, of course, we touched on the crypto topic also...
The first example was the conversation with my friend who has heard something about Bitcoin, somewhere, but had no idea about what it is, and how it works, so I have tried to explain it... The important thing regarding this experience is that she had trust in my judgments and things that I do, so it wasn't that hard to explain how things work... Of course, the things that she heard about BTC before were connected with funding shady things, criminal involvement, and all the great things that mainstream media was serving past years... But, as I said, times are changing, people got robbed by their governments, banks, and tend to think differently... It was the same for her...
The other example was something that happened to my wife and her friend... She mentioned that I'm doing things around blockchain, crypto, Bitcoin, but didn't go deeper into it... Also, it's important to say that the level of trust between her and her friend isn't like "best friends forever", but still, that BTC stayed somewhere in the brain of her friend... After a couple of hours, my wife received the message from her friend with a link to the website where some guys were arrested for doing some "Bitcoin scams"... The RED LIGHT is ON, one lost point for BTC... :) Just kidding... :)
The third example is the most interesting as it happened to me, in a conversation with my old friend that had contact with BTC and other cryptocurrencies in the last bull run in 2017... But, he is still a noob as he has no idea what is what, and he is here just to earn some quick buck... So, he came to me to ask me about some "good" investments in the altcoins world, and we had an interesting chat about that, which was a bit funny, but also sad...
Check out the video to find how it went...
Thank you for your valuable time,
~ph~
---
Music in video:
Growing Up by Scott Buckley https://soundcloud.com/scottbuckley
Creative Commons — Attribution 3.0 Unported — CC BY 3.0
---
.:. .:. .:. .:. .:. .:. .:. .:. .:. .:. .:. .:. .:. .:. .:. .:. .:. .:. .:. .:. .:. .:. .:. .:. .:.
Don't forget to follow, reblog, and browse my Hivepage to stay connected with all the great stuff!
You can also find me on LEO Finance .:. Twitter .:. LBRY
.:. .:. .:. .:. .:. .:. .:. .:. .:. .:. .:. .:. .:. .:. .:. .:. .:. .:. .:. .:. .:. .:. .:. .:. .:.
---
▶️ 3Speak