It looks that Bitcoin is on its' way to reach ATH this year! Actually, how it is rallying, maybe it will do it in this month... But, we will see how it goes... My personal opinion is that it is just a matter of time, and I have the patience to wait... But, how about you? And not just you, but others that are coming (back) into the cryptocurrency world?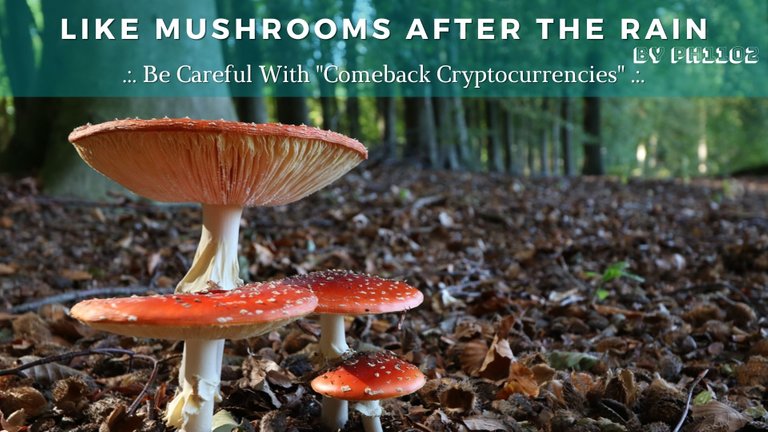 image created in canva.com


Two types of crypto people
In general, there are two types of people... The first type is people who were here in the last bull run, and who were here during "the hard times", or better called, "accumulation time"... If you were here BEFORE the last bull run 3-4 years ago than you KNOW the full crypto cycle.
So, what we were doing all this time? Well, personally, when altcoins started to go downfall I have stopped cashing out... As I was mining #Ethereum, I was paying my bills, food, and other stuff with PART of my earnings, leaving the other part for accumulation... But, as I said, when the decline started, I stopped to cash out... That was the beginning of my accumulation period, in which I am still at the moment...
But, I didn't do the same with all the cryptocurrencies that I bought in that crazy time... I have sold some, and some of them I didn't and still have them in my wallets... We will come back later to them...

The second type of people is seasonal crypto enthusiasts... They would like to be part of this everything, but only in that part when markets are in GREEN and their investment is going up... They have come to space last time when Bitcoin was hitting its ATH, and they are coming back right at these moments... and will come even more in the next period...
The "problem" with these people is that they bring a lot of FOMO into space... I mean, FOMO is always present, and it can be good in some way, but it is usually the "hard learning school"... I was like that in the last bull run when I was rushing into some crypto projects that were just a pump and dump coins...

Where are we now?
I would say that we are in the pre-altcoin bull-run phase... And there are a couple of signs that are showing us that... The one is these BTC swings up and down... I don't know if you are noticed, but a couple of months ago, when Bitcoin will go up, altcoins couldn't follow and they were going down... When Bitcoin was going down, altcoins were going down... You get the point, every BTC swing was painful for altcoin as they would react with losing value...
If you check how markets (and altcoins) are doing at the moment, you will notice a difference... When BTC is going up, the MOST of altcoins can't follow and go a bit down, but almost immediately when BTC stops for a bit, alts consolidate themselves and push a bit up... That's something that I find as a good indicator for a healthier altcoin time...

Now, let's go back to the main topic and these other consequences of Bitcoin rally to the ATH... As I said before, I still have some cryptocurrencies that I have bought a couple of years ago, and I'm following their Discord channels... Well, there was almost nothing to follow for the last year or two, but lately, almost EVERY single coin developer has started RIGHT now to update the wallet, or do some "website redesign" thing, or just announce that development is still ON... lol...
It's the smell of the money and the possibility to catch the next wave and milk something from their "successful project" and idea that only their coin can accomplish... Don't get me wrong, there can be some of them that will comeback, but the possibilities are very low that that will happen... To be honest, I have seen some of the coins that have already done the same thing 3 years ago, and this is their "second comeback"!

Over 7700 cryptocurrencies
There are over 7700 cryptocurrencies listed on CMC and most of them are useless or abandoned, but, be aware, a lot of them with "resurrect" with this BTC rally... Be very careful with your investments and please DYOR (do your own research) BEFORE investing in some of the coins...
It's not enough to check how old the coin is... You should check how much development was happening on them during the last year or two, do they have the trading volume at all? On which exchanges? Who are their main competitors and do they have a chance at all to beat them?
Personally, I will try to avoid these coins as I got burned on some of them before and I don't want to experience the same thing again... Will I invest in some new promising project? Probably... But I will invest a lot more time investigating them before making any money investments...

Don't forget to follow, reblog, and browse my Hivepage to stay connected with all the great stuff!
You can also find me on LEO Finance .:. Twitter .:. LBRY
Posted Using LeoFinance Beta