How many times did you hear those words? Investing is boring, or the other one that is more popular lately Hive price is pegged to 11-12cents... Well, was it more interesting when it was going down continuously for the last 6-7 months? Do you want more of that? :) I doubt that people would like that... Okay... Maybe some of you who would like to become Hive whales for a couple of hundreds... :)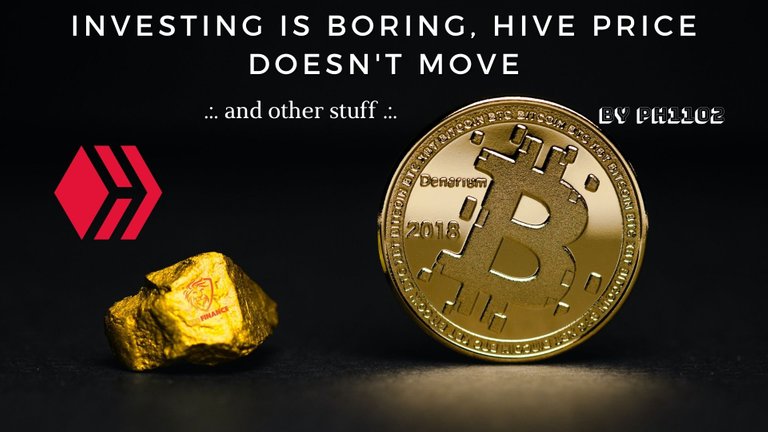 image created in canva.com

Let's go back to that Investing is boring thing... The crypto investors are a different kind of people than standard stock/forex traders, or some real-estate investors, etc... People in crypto are kind of used to see crypto as being a highly volatile asset... and I had to add that "highly" as some moves in the crypto sphere were so crazy that volatile isn't a strong enough word to describe it...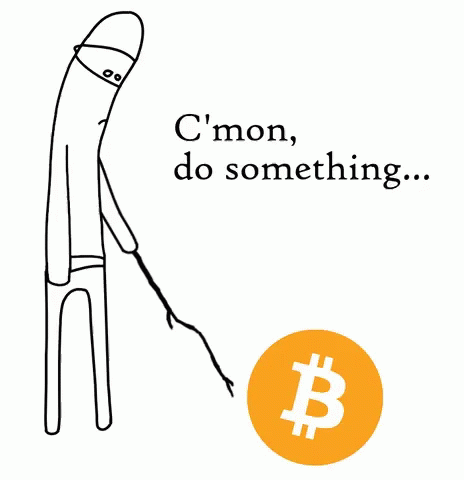 image source - tenor.com
But lately, it looks that crypto is slowed down a bit... How about Bitcoin? Well, it has done a big pump in the last months, but if we compare these moves with those that were 4 years ago, or in the cycle before that, what we saw lately is nothing... We are still under the ATH, and who knows what can happen... Most people see BTC at 100-200K, or even more, but the truth is that nobody knows that that will happen... and the other important thing... WHEN will happen...

I think that this year will be written in the finances history books as the year when Bitcoin (and other cryptocurrencies) went mainstream... It sounds maybe too bombastic, but it is a fact that this year we saw some investors giving official statements about their BTC purchases and giving a significant amount of percentage to crypto in their portfolios...
Exactly these types of investors will be those that can do two opposite things... Or they will pump the price to the moon by "removing" large amounts of BTC off the markets and create a "shortage of coins" (which some crypto news networks stated... but, it looked for me that it was a trick to trigger even bigger FOMO)... Or, on the other side, they will slow down these volatile moves and make things boring... as they should be...

One of the things that frightened the most people from crypto is these big up and down moves... In my opinion, slowing down crypto will be the ticket for that long waited mass adoption... That is coming, and it is just a question of time... So, use these last moments to accumulate crypto, to have a better entrance in the new time that is coming...
I would say that when investing becomes daily entertainment, then that it becomes gambling, and not investing...
Thank you for your time,
~ph~

Don't forget to follow, reblog, and browse my Hivepage to stay connected with all the great stuff!
You can also find me on LEO Finance .:. Twitter .:. LBRY
Posted Using LeoFinance Beta