Back in 2017 I invested in crypto and it was a bumpy ride. After a few stupid decisions – like trading BTC for several alt-coins that dropped in value – I was so disenchanted that I decided to take a break from it altogether.
Last summer I spent a lot of time in discussions with one of my trusted friends that was in crypto long before me and actually got me into it. He's been quite successful in his crypto endeavors, mostly because he spends a lot of time researching, reading, educating himself about everything that's going on, not only with the coins in real time but with the general "big picture" global economy, the public sentiment towards cryptocurrencies, the activities of regulatory bodies, the moves of the investment funds, etc.
I see all this research as his part time job. Yes, he invested money but his equally or more important investment was his time. Time is a commitment that people who would like to be successful but are not progressing aren't willing to make.
Of course, sometimes you can be lucky – but the chances of doing a wrong move are much higher when you're taking these decisions based on the gut feel. Success rarely comes without consistent dedication and without putting in the time.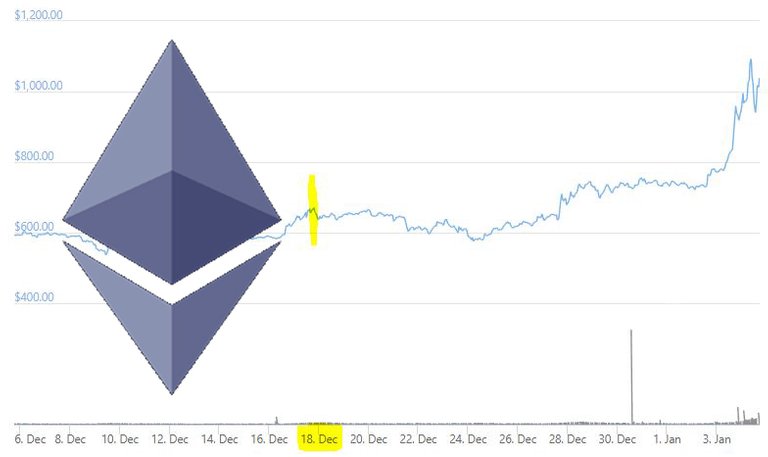 Towards the end of 2020 I felt ready to get back and bought some ETH on 18th Dec. Other than trading a small amount of it for Nexo I play it safe. Partially because I'm neither in the mood nor in the position to be losing again. Partially because any trading would be nothing but a guess. Partially because Ethereum seems like a relatively stable option that's been gaining some momentum. I bought it at $664 and 17 days later it's hovering around $1K. I now also spend up to an hour every day to read the crypto news, mainly on CoinGecko feed. There are so many things I don't understand but as long as I'm learning something new every day I feel good about it.