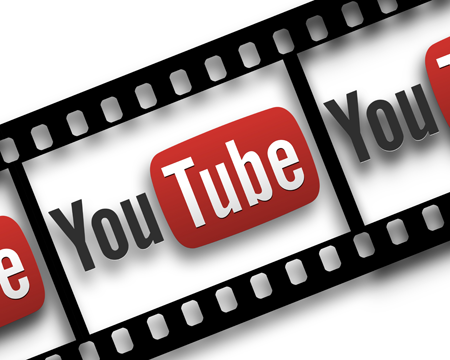 A couple of days ago I posted 'My Top Five YouTube Channels for learning about Investments'.
Today I'm back with the other half of the story - the main YouTube channels I am watching to learn about all things crypto.
This was actually more difficult.
There are a great number of crypto channels but I am really not sure if I have found the best ones yet.
---
---
My Top Five YouTube Channels

Crypto channels on YouTube can be a bit of a minefield. There is a lot of puff and fluff. You have to tread carefully to find the really solid and reliable information.
---
1. EllioTrades Crypto [174K subscribers]

My first channel pick is one I have been watching for the past couple of months. There is maximum energy and enthusiasm in this channel but I am still trying to get a fix on quite how sure-footed the information given really is...
---
---
2. Boxmining [223K subscribers]

The second channel on my list is one I stumbled upon almost a year ago. Boxmining is a crypto channel based in Hong Kong. When Covid-19 started to kickoff at the beginning of 2019 the channel for a while switched to daily frontline coronavirus reports.
I picked up on the channel because of those reports, but when the channel switched back to crypto topics I stuck with it as it does present some very good information...
---
---
3. Coin Bureau [227K subscribers]

Next up is Coin Bureau. Maybe I am a little biased as this is a UK based channel but it does have a flare for presenting complex crypto subjects very clearly.
I have only recently started watching Coin Bureau but it is likely to become one of my go-to crypto channels...
---
---
4. Louis Thomas [98K subscribers]

Coming in at number 4 is the home grown talent. Not only is this channel on 3Speak but @louisthomas is also from Wales (where I am).
I actually come across Louis long before I had arrived on the blockchain in June 2017. He was featured in a local newspaper article about up and coming Welsh Youtubers alongside a friend of mine HuwsNursery (who did briefly appear on chain)...
And on 3Speak...
https://3speak.co/watch?v=louisthomas/arwturox
---
Although not related I will also give a mention to the other Mr Thomas on 3Speak (and LeoFinance) @rollandthomas. He makes some great crypto related videos on 3Speak but he covers the whole finance spectrum rather than just crypto.
---
---
5=. Altcoin Daily [343K subscribers]

I was struggling to pick the final channel to make my top five.
Altcoin Daily just sneaked in but it's a new one for me and taking a bit of time to really grow on me...
---
---
5=. Unchained Podcast [14.9K subscribers]

As the fifth spot was such a close call I am going to throw in an extra channel at 5=.
Unchained Podcast hosted by crypto journalist Laura Shin is a bit of a hidden gem on YouTube.
The channel has less than 15,000 subscribers but has put out some very interesting interviews with 'big names' like Vitalik Buterin of Ethereum, Cathie Wood of Ark Invest and Chamath Palihapitiya, the CEO of Social Capital and chairman of Virgin Galactic...
Definitely worth a watch!
---
---
I am sure there are a lot more crypto channels still for me to discover on YouTube.
Any viewing tips will be gratefully received.
---
---
Please note, I am not a financial expert and this is not financial advice. Do your own research and seek professional advice if needed.
---
[ image from pixabay.com ]
Posted Using LeoFinance Beta