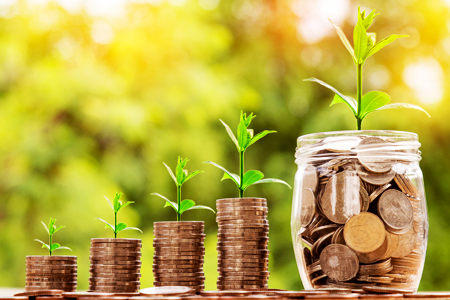 As I mentioned in my recent financial strategy post this year I want to start saving and I want to start investing.
For the past few weeks I have spent a lot of time learning as much as I can about how to start investing.
I have got my first trading account set up on Trading 212, and am now poised ready to start investing.
The big question is what do I invest in...
---
---
My Planet Positive Investment Strategy

I have been watching dozens of Youtube investment videos recently giving all sorts of 'hot tips' for stocks that are going to double, triple or even 10x this year.
The recommendations have covered all sectors - gaming, gambling, genetic engineering, fitness, finance, property rentals etc etc.
While I am keen for my investments to do well and make good returns, I am also very, very keen to make my money do good.
So I have decided to focus on just four (or maybe five) sectors.
Some of these sectors I know better than others, and a lot of the major stocks available are in the USA or China, so I would welcome any suggestions, advice or 'hot tips' for any of them...
---
---
Electric Vehicles (EVs)

EV companies have really exploded in last 9 months.
Tesla is obviously the flagship increasing 7 times in stock value last year.
Hot on its heels are the fast growing Chinese EV companies like Nio and Xpeng.
But beyond the car makers, are companies making electric commercial vehicles like trucks, vans and buses.
And then there are the battery makers, and the companies mining the lithium and the nickel needed for the batteries.
There are also the companies manufacturing the charging points, and the battery recyclers too.
---
What about the traditional car making monoliths like Ford, General Motors, Toyota...? They won't want to be left out of the EV race.
Are Volkswagen, now committing big-time to an all electric future after the Diesel-Gate scandal, going to be major player to take on Tesla?
Or is there room for everyone in the supercharged race for an electric driven future?
With so much growth in EV related stock prices recently this is an area that really needs some hardcore deep-diving to find the hidden gems that still have good profits to be made.
Is there still money to be made in EV stocks? Or are they all over-valued already?
---
---
Renewable Energy

With global pressures for progress on climate change, and with the imminent transition in the US presidency, there is likely to be renewed interest and increasing incentives for renewable energy companies this year.
China with its massive industrial capacity and strong government commitment is well on its way to becoming the dominant player in global renewable energy manufacturing.
Wind and solar are the main sectors with both now becoming very cost competitive in many parts of the world.
There are also the wave, tidal, geothermal and biomass sectors to consider as well.
Renewable energy is unlikely to see such explosive growth as EVs but I do think this will definitely be a good 'slow and steady' investment area.
I have just made my first very small investment in a Scottish wave energy company.
Research is the order of the day for this sector now.
Anyone got any shining tips in this area?
---
---
Plant Based & Organic Food

I am not vegan, but I am vegetarian and I do believe reducing meat consumption is going to have an increasingly prominent role to play in tackling climate change.
Many may disagree, but either way I am betting there will be some good growth potential in this sector.
Tattooed Chef is one of the flagships so far in the plant-based investment arena with it stock price increasing 2.5x since last May.
There are not so many publicly listed companies in the plant-based and organic food sectors so this will need some in-depth research.
If you know of any promising companies that I can get my investment teeth into let me know.
---
---
Social & Peer-to-Peer

This area is a little more 'wild west' investing as it will primarily be in crowdfunding startups.
I began dipping my toe in this recently through CrowdCube and now have a small portfolio of micro-investments in young UK based companies in various green and social sectors.
Seedrs.com is my next crowdfunding port of call with the added interest of a secondary market for buying and selling shares from already crowdfunded companies.
Crowdcube and Seedrs are currently in the process of merging so it will be interesting to see the end result.
Triodos and Ethex are the other two platforms I will be using for social investing.
I am also looking to include some social / peer-to-peer lending through Charm Impact and Energise Africa. This is not really investing, but there are opportunities for annual returns up to 8% - although not without risk.
---
---
Green Innovation

This is my catch-all, everything else category to cover any attractive planet friendly investment opportunities come up that don't fall into any of the other four sectors.
I am not sure what might pop up here but I will keep all options open, and a little money available just in case.
All suggestions welcome.
---
---
This does feel like the start of a positive and exciting journey.
I haven't got a lot of money to invest but with what I have I want to stick to my mantra of 'Money Do Good'.
---
---
[ image from pixabay.com ]
Posted Using LeoFinance Beta