Dr. Reiner Fuellmich
This German lawyer is starting a class action in the United States against the CDC, the World Health Organization, and the fellow organizations like the CDC in different countries, like Germany. He states his full reasoning behind this class action in a 48 minute long Youtube video in which he is quite clear about the "crimes against humanity" that have been committed on the basis of false information.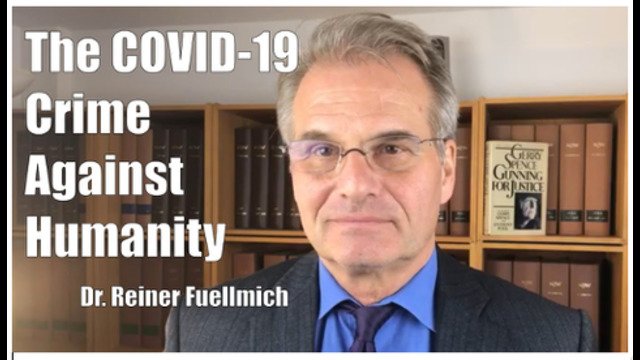 The lockdown, the social distancing, the face masks, the induced fear is one of the largest crimes against humanity ever created, he says. He also states that there is no Covid-19 pandemic but a PCR-test pandemic, and points out to the unrelialibility of this particual PCR-test that is used to detect Covid-19 in patiënts. He points out to a recent paper that states that the PCR-test shows approximately 85 % false positives.
Lockdowns have caused lives, children are traumatized en masse and the measures are completely unconstitutional he states.
You can watch his complete reasoning here:
Not just a lawyer
Dr. Reiner Fuellmich is not just a lawyer, he won fraud cases against Deutsche Bank and Volkswagen in the recent years. I really hope he wins this too, but I fear he will hit a brick wall...
Sincerely,
Pele23