The words of the title of this post were those held by someone who actually became a millionaire thanks to Bitcoin
In the previous post I commented that I have the firm conviction that cryptocurrencies are a real opportunity to become millionaires. And about this, today I remembered a news story I read a couple of years ago about a 19-year-old American who became a millionaire thanks to Bitcoin. I remember the fact very well because what he said at that time is exactly in tune with what I have always thought and currently think on the subject and that I already mentioned in the previous post.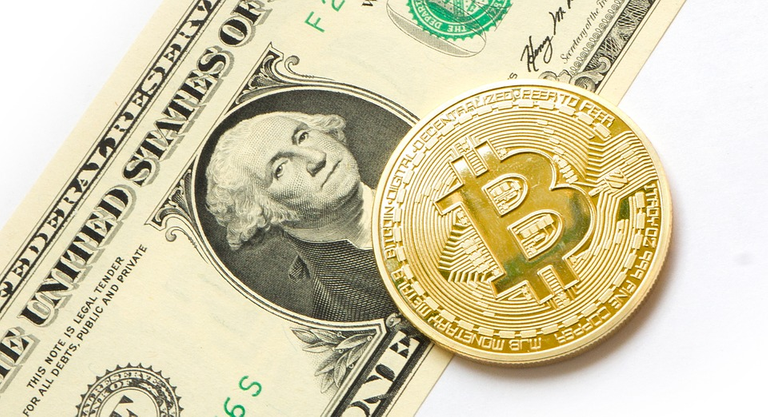 The guy (whose name is Erik Finman) said, "It's your own fault' if you don't become a millionaire within the next decade". And I think exactly the same as him about it.
For those who at the time did not read that news when it came out on social networks, it turns out that he literally became a millionaire thanks to Bitcoin, in fact he amassed a fortune equivalent to 1.5 million dollars. What is most fascinating is he achieved it investing 1000 euros that he had received from his grandmother on his birthday, just 6 years earlier.
I remember when the guy was interviewed, he also said verbatim: "If you are smart about cryptocurrency over the next 10 years, many people can build their fortunes even better than before".
I admit what the guy said fills me with enthusiasm, not only because he think exactly what I think on the subject, but also because as heself said (and taking into account that this news is from 2018), if we do not get rich with cryptocurrencies from this point that we are until 2028, it will be our fault. I also think the same, and I add, it will be our fault and no one else's, because in my opinion, every day great profit opportunities arise thanks to cryptocurrencies, you just have to be smart studying and observing the market to be able to find and take advantage those profit opportunities when they arise.
Note that based on this case, it does not take large amounts of money to invest a little in tokens that we think can generate profits; But the benefits can be enormous if the person does things well, that is, if he knows exactly what he is doing in the market.
Obviously, not everyone has a thousand dollars in the world. Therefore, investing such an amount may be impossible for most of the people in the world; But I think that thanks to the fractional characteristic that cryptocurrencies have (that is, they are bought and sold by units and fractions of them), people can invest the amount of money they prefer in them, even with very little money.
For my part, I think you just have to be smart, patient and observant, that's why I am attentive to the opportunities offered by the cryptocurrency market on a daily basis. Trading cryptocurrencies and investing long term in those cryptocurrencies that I think have potential is what I currently do, and what I want to keep doing until I become a millionaire thanks to cryptocurrencies and even after that.
This is an opinion text and not investment advice. That should be clear.
As always, I hope you found my opinion helpful and my post entertaining. See you friends!