I am Posting this here in case it gets deleted .... again.
I asked this question a few weeks ago and had little response.
Why are China Covid Numbers so low ?
Then I found this Article .... Then I could not find it.
Then I found it again.
I guess it was originally posted on LA Times, behind a Paywall.... then copied, shared, then deleted.
It will be deleted again.
It's kind of big News wouldn't you say ?
He got a coronavirus vaccine in China but had to keep it secret. Why?
Source: https://ca.news.yahoo.com/got-coronavirus-vaccine-china-had-083035884.html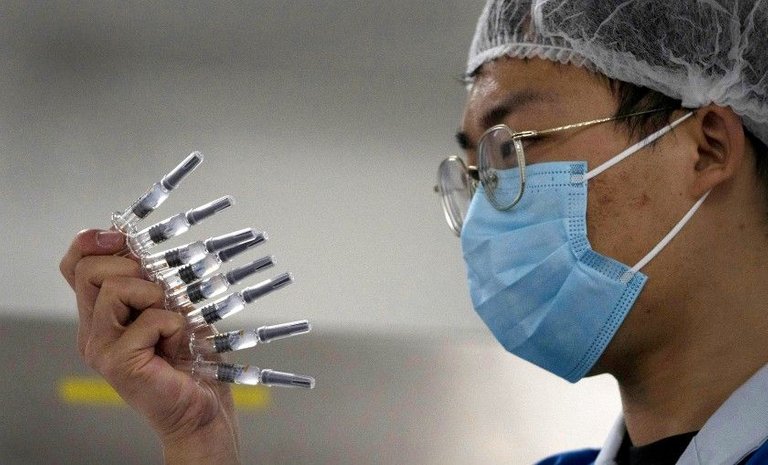 The oil company worker wondered why he had to keep his vaccination a secret. Questions raced through his head as he read the confidentiality agreement, which threatened discipline if he told anyone outside company management about the COVID-19 shot he was waiting to get.
What if something went wrong? Who would take responsibility? The worker knew the vaccine maker, China National Biotec Group — part of the state-owned pharmaceutical group Sinopharm — was conducting trials of this vaccine on hundreds of thousands of volunteers in the United Arab Emirates, Peru, Morocco and other countries.
"At least they're in a monitored, controlled situation," he said of those trials, watching as hundreds of his co-workers lined up around him to get their injection at a clinic in Beijing. "But for us, they can't make any guarantees. This is us making a sacrifice for the nation."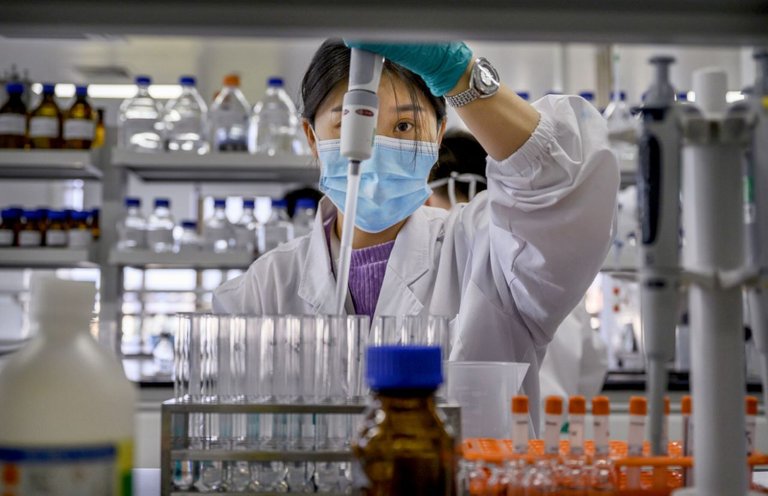 The employee — who did not give his name for fear of reprisal — is one of hundreds of thousands of Chinese citizens who have received COVID-19 vaccines before they have been proved safe in clinical trials. China's military began getting vaccinations in June. Medical workers and employees of state-owned companies working abroad were soon included in an "emergency use" program. In September, a China National Biotec executive said 350,000 people outside clinical trials had already received the vaccine.
Early vaccinations of high-profile people have become a way to show trust in China's medical system after a 2018 scandal in which children were exposed to faulty vaccines for diphtheria and tetanus.
In March, images of Chen Wei, a military general and epidemiologist leading one of the coronavirus vaccine efforts, were widely shared by social media users, praising her for receiving an injection before it had been tested on animals. Yin Weidong, chief executive of biopharmaceutical company Sinovac, told reporters last month that he was one of the first to take the vaccine after it passed the first two trial phases. About 90% of Sinovac's employees have voluntarily taken the vaccine early, the company said.
This month, China National Biotec Group reportedly began offering free vaccines to Chinese students planning to go abroad, according to a company website that was later taken down. More than 93,000 people had signed up for the free vaccine, the website said. Students who had been vaccinated also spoke to local and foreign media about their experiences. But state media later reported that the free vaccine offer was "not real."
Several cities in Zhejiang province have also reportedly begun offering vaccines made by Sinovac. In Yiwu city, Chinese media found a clinic offering vaccination shots for about $30 each on a "first come, first served" basis. Most of those receiving shots were people planning international travel, though they did not have to prove it, according to local reports.
Posted Using LeoFinance Beta