Peace Dear friends,
My daily quest in Splinterlands has been eventful. The gold league where ranking battles present challenges as it supposes to be few days after the season start. The collection rate is at the maximum so each victory brings more DEC to the wallet. Although the opposition is real and loss battle numerous, our strategies have improved enough to sure the league position this early day in the season.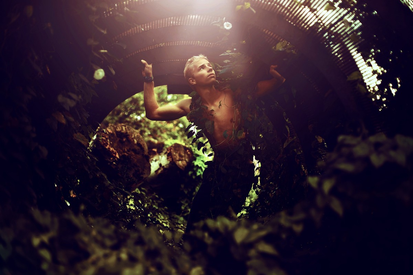 src1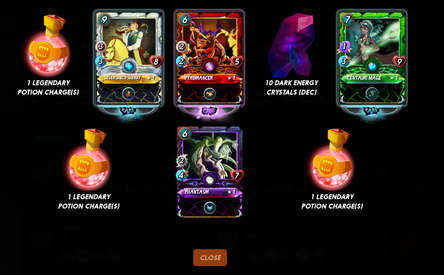 src2
Heavy damage in the arena
The daily quest started with the checking of the selected summoners as a condition for this quest. The dragon summoner was the requirement to complete our daily challenge.
After battles around eleven in the arena, the quest was successfully completed. The five battles won compared to the total of the battle recorded within this quest showed that it was not as easy as I fought it could be.
___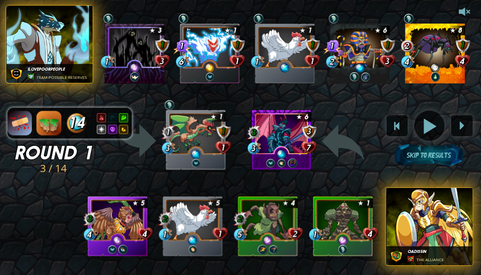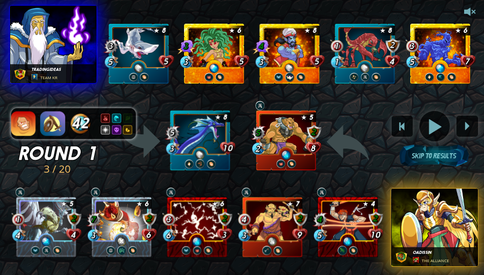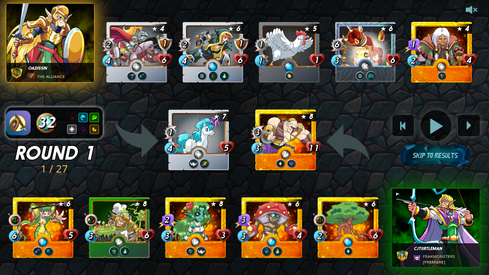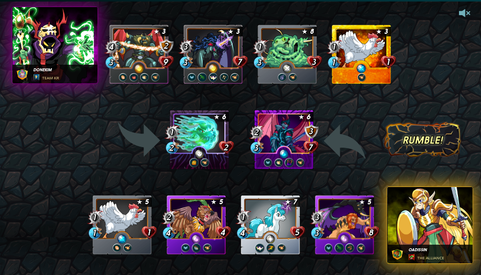 src2
I have lost in the battle that opposed my team against very skilled players in the arena. I was surprised to have even completed in the short terms of less than ten battles. Daria Dragonscale is my prefered dragon summoner in my pack. I can agree with the fact that there are more powerful dragon summoners in the Splinterlands universe. Archmage Arius is one of the most powerful dragon summoners out there.
Victorious Battles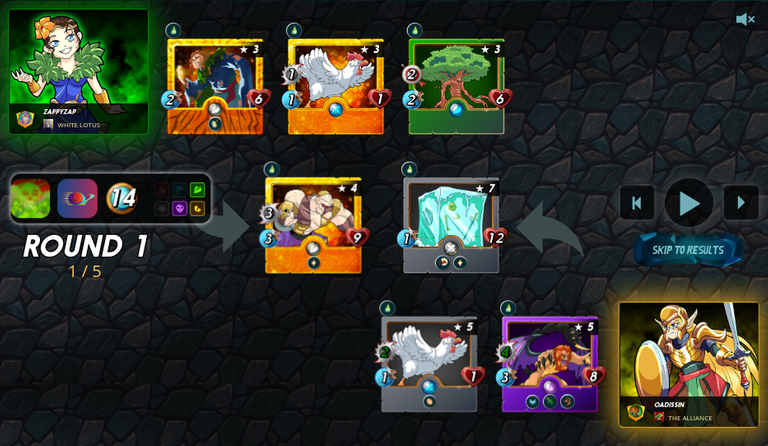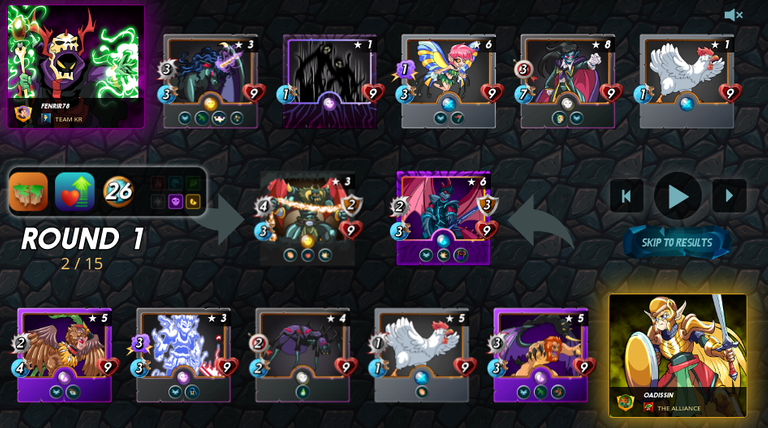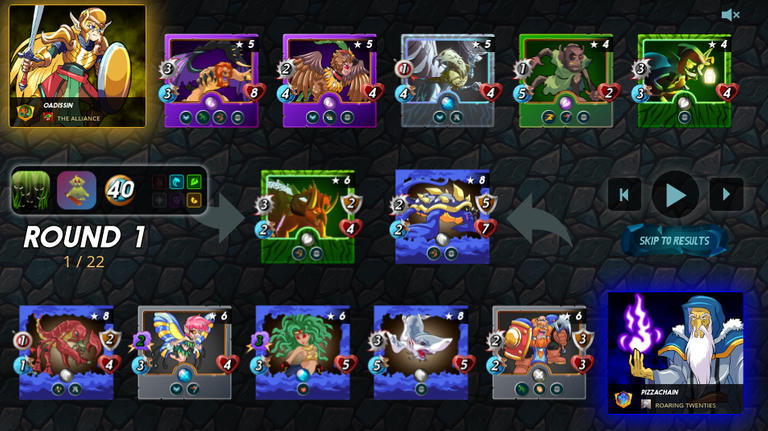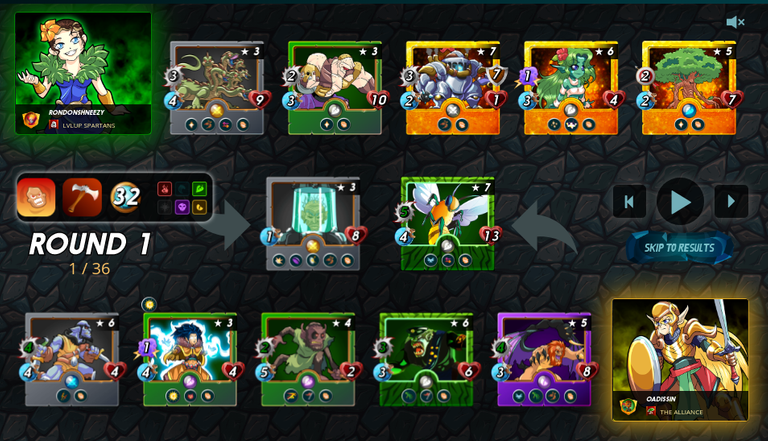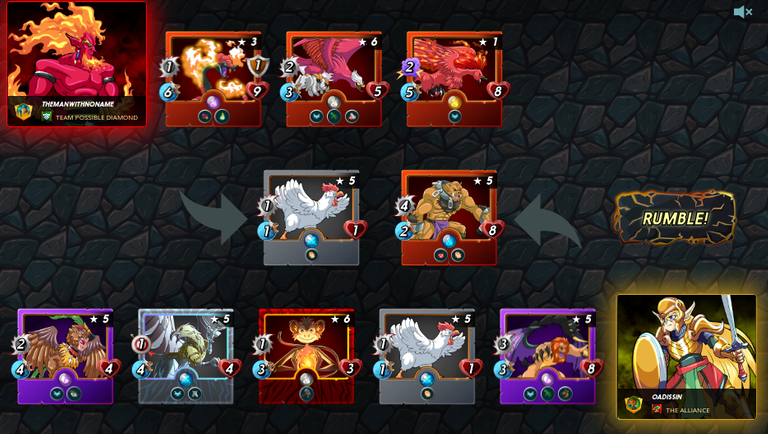 The rewards cards were great today. Potion numbered less much as the earned cards. There are many interesting cards in the bid market. If you are patient enough to afford those cheap cards go for it. The combination of multiple cards especially from the untamed series bought on the bid market strengthen the strategies developed as well as assures safe progression in the Gold league.
Dark energy Chrystal on the Hive-engine market is still very low when we analyse the DEC chart against Hive. The price a the time of publication of this post is around 0.00166HIVE per DEC.
In the comment section please share a screenshot of your favourite battles where there are both team cards and the ruleset displayed. In addition, your Splinterlands active account should be mention for the purpose of winning 500 DEC if your comment is randomly selected.
We would like to thanks all the participants and the future awards.
There are many more events organized by the community you can participate in but also share your own journey on your hive blog.