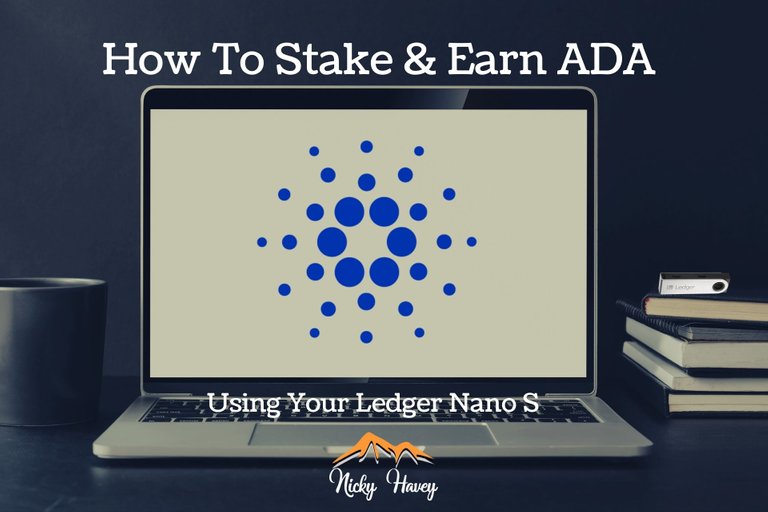 Ledger Image Source, Cardano Logo Source
Cardano's ADA
I bought some ADA back in early 2018 after hearing about Cardano's plans to develop a cross-network blockchain for connecting to different industries and all the peer reviewed, academic research papers that they publish. Once I bought some, I stored it in my Ledger Nano S and totally forgot about it! However, a good friend showed me yesterday how to stake and earn interest on ADA by using a Ledger without having to take any of it out of the hardware wallet - here's what you need to do.
How To Stake ADA
Install ADA app on your Ledger - Log in to Ledger Live, connect ledger, install the ADA app
Install Yoroi Wallet on Brave - This is a browser extension, rather like Metamask or Keychain. It's lightweight and doesn't require you to download the whole blockchain history like the Daedulus wallet - more info on both here.
Create a new wallet in Yoroi - click on "Connect to hardware wallet" --> "Cardano" --> "Ledger Hardware Wallet" (you can also do this with a Trezor if you have one) --> "Shelley-era wallet". You will need to have your Ledger connected for this:


---

---

---

---

Note: I still hadn't updated to the Shelley era which is the latest version of ADA when I did this but I was notified that I can upgrade and move all my ADA in to Shelley, which cost ~2 ADA

---



Complete Connection - Follow the on-screen instructions to connect everything up and when successful, you should see your wallet appear in Yoroi:




---



Delegate Your ADA - Click on your wallet to open it then go to the "Delegation List" tab. This will bring up a list of all the pools available for you to delegate in to with a list of the ROI available. Click "Delegate" on the pool you want to delegate to and follow the on screen instructions. You'll need to confirm a few things on the Ledger but I just went through in a few seconds. I'll leave it up to you to research which delegation pool to go for but here's a good starting point.



---
You can then check to see when your rewards are coming in, how much you've delegated and everything else in the "Dashboard" section of the wallet. An "epoch" is a fixed period of time where the pool leader (the one that runs the pool you delegate to) is responsible for confirming transactions - like witnesses do on Hive. More information about how the technology works can be found here: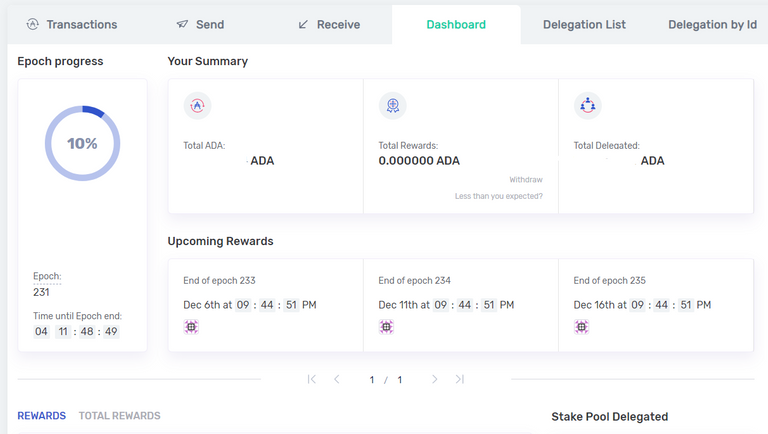 ---
For me, I thought ADA was a lost cause after seeing how much the price dropped when I bought some and it got a mention in an earlier post of mine which highlighted 10 of my "crypto bloopers". However, after a few of you commented on that post saying ADA is making a comeback and is looking promising again, well, I thought I'd look in to it and found out about staking through the ledger, might as well put it to use! Maybe I'll start paying more attention!
Do you have ADA? Will you be staking it or are you already? What are your thoughts on the Cardano project? Let me know in the comments below!
Take care
Nicky
I'm not a financial advisor and this isn't financial advice
Posted Using LeoFinance Beta