Enjoy what you do and the success will follow.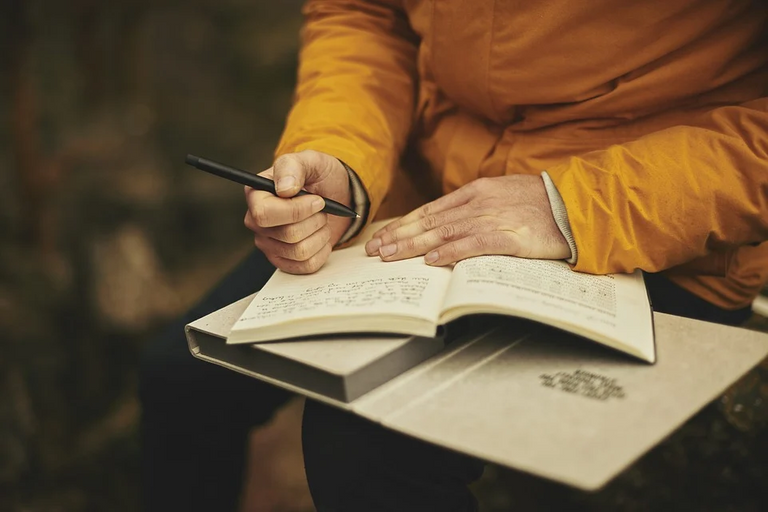 Writing brings a peace of mind.
When I started on hive four years ago it was to complete a simple aim.
To find a way of turning my writing hobbies into something of value. How to earn from writing and to turn it into an extra form of income for a few dollars a day.
Four years into that journey and down a rabbit hole deeper than the descend to hell I have gone so far past that original goal that it's not even the same reality anymore.
Instead of writing articles for dollars, it has turned into a multitude of passive and non passive micro payments.
Renting out splinterlands cards.
Playing Splinterlands competitively.
Blog to leofinance.
Blog to Hive tribes and sites.
Earn interest on Cubfinance.
Comment on noise.cash
Earn interest on my crypto.com card.
Earn interest on multiple crypto savings accounts.
Stake tokens for defi earnings.
Claim free nft's for resale.
This has gone a long was past writing = money.
That's the power of education and knowledge. The more that you know, the more that is open to you as an individual.
Do it because you enjoy it.
I think that it's very easy to get caught up in the money, crypto and the gains when you dive down this particular rabbit hole.
There is so much happening around this entire space that you can lose the original vision.
For me that was the writing.
I wanted to earn money writing because I loved to write. It was something that I always enjoyed and always though about using to create a career with some personal freedom.
Doing what I loved and being able to live from it is the dream of many people and one that could become a reality. The same for anybody here that loves gaming, coding, art ect...
There are chances to become self sufficient and live from your passions. Sometimes it is easy to forget that and write for votes rather than for enjoyment but it's something worth remembering for myself and others too.
Try not to get caught up in the hype and remember to create things that you actually like creating. They might not always be the most popular but they can be worth a lot more in the long run.
Profit is important but not everything.
There is money to be made across the hive eco-system but there are good and bad ways to do it.
Making a profit shouldn't be priority number one with a long term mindset. It is obviously going to be important to anybody trying to grow on here but if you look at the most successful ones it is the people who are adding more than money to the eco-system.
It's the builders, promoters, moderators and the people making this a community. Without this hive isn't going anywhere.
You can throw money at a project as long as you want but without the buy in of the community it is all for nothing in the long run.
The same goes for being a part of this community. Earning money will only sustain your interest for so long. unless you can find a way to make it more than just the money then you will lose that drive and passion to keep going. Then you lose the money too.
I say to enjoy it first and foremost. Create for the sake of it and in the long run the money, votes, success will follow.
Posted Using LeoFinance Beta
---
---