If you've been paying attention to the crypto start-up space over the past year or so, you've no doubt heard of Ferrum Network and their token FRM. Earlier this week, I saw a Tweet from The Gem Hunters about their call spotlighting Ferrum when it was only $0.0095 over a year ago.
If you had invested into FRM back then, you would have been rewarded with an eye-watering return of around 6000%. However, if you know Ferrum Network, you'll understand that they provide much more than an appreciating asset. On top of generous staking rewards and a system where revenue is redistributed back to holders, they also orchestrated an airdrop of FRMx tokens directly to the wallets of their loyal community. Perhaps best of all is the enablement of access to highly sought-after presale access to a growing list of prestigious projects. Considering all of these factors, if you had bought FRM over a year ago and held until now, you'd be up by way more than 100x on your initial investment.
Today I'd like to go further into the details of why Ferrum is such an amazing company by highlighting the innovative services they provide and why they are so important for the long-term success of crypto and the decentralized movement.
Staking-as-a-service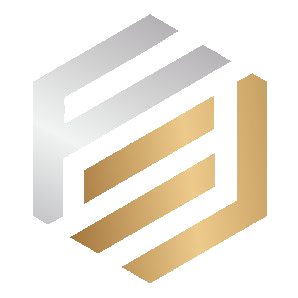 Ferrum's staking technology allows any project with an ERC-20 token to incorporate staking into their token distribution model. Their standard fixed-term staking model enables token staking where token 'X' can be staked in order to receive a fixed APY reward in kind. On top of this standard model, Ferrum's staking technology also enables a mechanism whereby token 'X' can be staked to receive APY in token 'Y'. This innovative and simple-to-use model has attracted some of the hottest emerging projects in this space, including:
Bondly
Bridge Mutual
Aubit Network
Maha DAO
Poolz Finance
Ferrum Advisory Services (FAS) and Ferrum incubations
Ferrum began their incubation journey alongside DuckDAO - collaborating to form The Foundry. This partnership enabled the successful incubation of projects such as Bondly and Poolz Finance. Both projects have gone on to give FRM holders 3000-5000% returns from their initial private sale prices.
The thing I really like about the Ferrum approach is that they have a long-term time horizon. They're not here to make a quick buck. They're here working to build and uplift projects and imbue them with true staying power. This ethos has guided them in the creation of their new solo incubation project: Ferrum Advisory Services (FAS).
With FAS, FRM holders are given private sale allocations depending on the size of their FRM holdings. Two FAS projects that have already launched and done incredibly well are Playcent and BSCView.
Two upcoming projects that are launching soon with FAS are NetVrk and Rocket Vault, both of which are launching with working products and enormous potential to disrupt their respective niches.
NetVRk
NetVRk is a blockchain-based, virtual-reality social platform that gives its users powerful creation tools that allow them to easily create, share, experience and monetize their creations.
Website: netvrk.co
Telegram: https://t.me/NetVRk_Official
Twitter: https://twitter.com/@NetVRk1
Rocket Vault
Rocket Vault Finance is a Smart Vault that uses advanced AI and machine learning to generate the best possible APY for its users.
At launch, the market cap of Rocket Vault will be a lowly $252,000.
Website: https://www.rocketvaults.io
Telegram: https://t.me/rocketvault
Twitter: https://twitter.com/RocketVault_
Anti-bot tech
If you've been around to observe the price action of newly listed projects on Uniswap, you've mostly likely witnessed the activities of the bots which are able to snipe large purchases of tokens at launch before any us humans can even click the swap button. This causes the price to artificially skyrocket only for these same bot owners to dump their holdings minutes later for huge profits. In the long run this only serves to detriment the tokens price stability and in turn, any holder who acquired their tokens manually.
Luckily Ferrum has developed a solution for this. They have created an anti-bot mechanism that creates a database of blacklisted wallets belonging to bot owners. For projects that choose to utilize this technology, these blacklisted wallets are still able to purchase tokens, but they are subsequently barred from ever transferring or selling onward. This effectively removes these tokens bought by bots from the circulating supply. The owners of these bots will be forewarned, which will hopefully deter them from ever running their bots at these listing.
This anti-botting technology has already been successfully implemented in the Uniswap listing of Playcent. If compare the price of the Playcent token (PCNT) after launch to other projects, you will see Ferrum's technology has allowed for a steady, natural appreciation of the asset.
The Ferrum difference
In the tired sea of new projects emerging over the past year, the direction Ferrum has been moving in remains refreshing and thoughtful. Throughout their incubation, staking and anti-botting services, it is clear that they're here to make a positive impact on the crypto ecosystem and empower the future of decentralization. Ferrum themselves, and the projects they incubate, past and present are here for the long haul. The problems they're solving and the innovation they bring are the solutions that are propelling crypto toward mass adoption.
---