HBI Giveaway - How good are HBI Shares?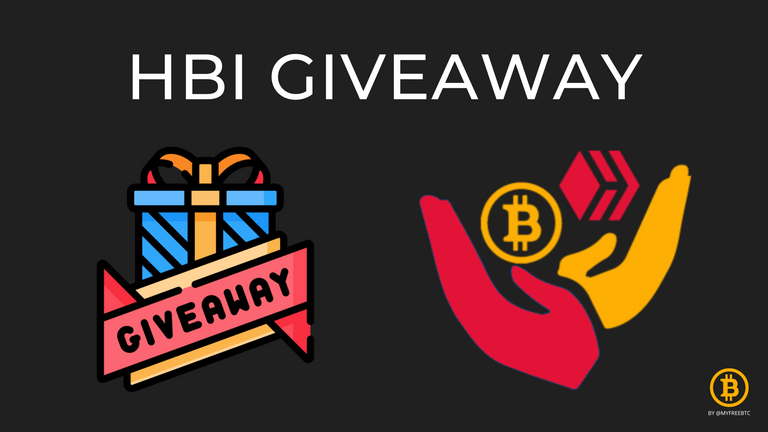 I've been purchasing HBI shares for the winners of my giveaway for a long time but I never really questioned how good of an investment they were. It is always great to get a guaranteed upvote to get your post going but now that I've been posting on a daily basis the upvote keeps getting smaller every day. It will get to an equilibrium point soon which should be around a daily 10 cents upvote for someone who owns 460 shares as I do.
In my opinion, they are pretty worthwhile. Having the extra upvote gives your posts a lot more visibility, and it might just break the threshold to get them to the hot section, maybe even trending. Earning you a lot more upvotes, assuming you are posting quality content.
Last week I was able to give away 10 shares which was great but this week the post payout isn't even enough to buy 2 shares. I'm still going to give away 3 shares either way. It is a little disappointing to go back to giving away so few shares but that's how it is.

Giveaway
Last week's winners:

Congratulations! I've already sent your rewards, enjoy the perpetual votes from Hive Basic Income. Hope to see you participating once again this week.

Rules
Just comment
Minimum Reputation of 50
Only one comment per person
Have at least one post on Hive in the last 30 days
Upvote / Follow or Re-post is NOT mandatory but greatly appreciated.
100% of the author post rewards will be used to buy HBI shares for the lucky winners! The winners will be picked by a randomizer and will be announced on next week's giveaway post every Saturday.

What are HBI Shares:
I'm going to explain this in the simplest manner possible: For every share of Hive Basic Income (HBI), I buy I get a chance to sponsor someone with an equal share. For example, I buy a share and send your username on the Memo. I get 1 share and you also get 1 share.
These shares grant you an upvote on your Hive posts FOREVER, the more shares you have the more and bigger upvotes you get. There is no point in participating if you don't make any posts on your account.
If you're interested in the project you can check out the FAQ HERE

Posted Using LeoFinance Beta
---
---