Well Trump conceded last night for full details check out this articleTrump publicly acknowledges he won't serve a second term a day after inciting mob
This morning's jobs report was a bit grim with the U.S. payrolls dropping 140,000, the first decline since April which is caused by the pandemic. This is bad for the economy, but good for stocks. Investors are now focused on the prospect for more fiscal aid. Democratic victories in Georgia delivering control of the U.S. Senate could result in an additional stimulus package after President-elect Joe Biden takes office on Jan. 20. The response and fiscal help the government has given out is pitiful I'd expect another $2K check shortly after 1/20. Getting more money in Americans hand with increased vaccine administration will bring our economy back stronger than ever. Which will only fuel this bull market.
SPY is trading with this regression channel pretty nicely. The RSI on the 1 min is towards the over bought area, but its well within the range so we could see a move in either direction at open.
I'm have been long and will continue to be long US equities.
Pre-Market

Opening
Look for the pivot at 379.96 to the upside. This holds there's room for continuation into 381.06 resistance. If that breaks we could see 382.39 tested. If pivot breaks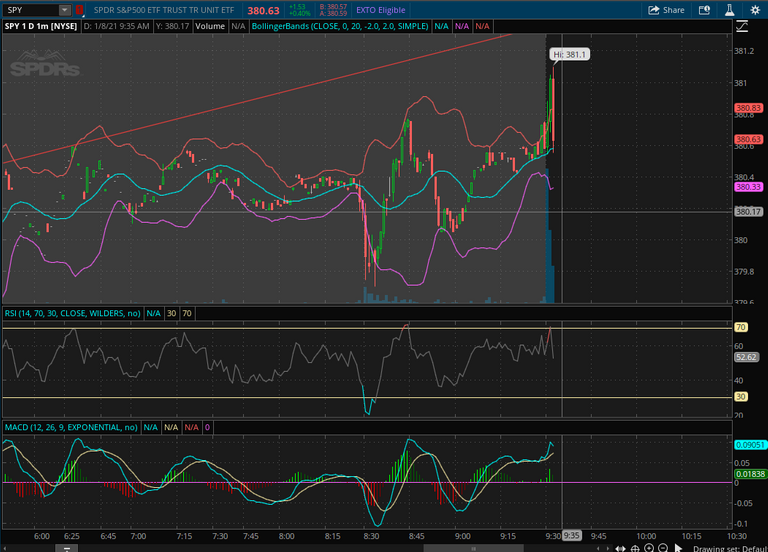 Posted Using LeoFinance Beta