Leo Price prediction, if you're in the game HODL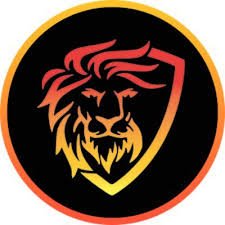 What an amazing start to 2021 watching the final moments of a bull run end the 2020 calendar year the crypto market looks to be bearish.
With slight sharking occurring and a current battle underway to maintain current prices with massive amounts of assets being transferred to stable coins which lay in wait for the next bear run which will provide a new bull run.
Fortunately I withdrew my measley $US100 and put it straight into Leo. A great new start up on the Hive Blockchain which experienced some teething issues nearly wiping the coin from existence. But it has re-emerged a clear leader and draw card to the Hive blockchain.
In short a blogging alternative when typically needed to wait for internet traffic and kick start an adsence account watching as most your profits trickle in (at ever) Leo provides financial bloggers the ability to earn as they go without the added fuss. Pending a 7 day withdrawal period, this can cause some issues. My first few blogs got some good returns but by the time payout came Leo was booming and I didn't make as many coins. Important to note the value remains the same. Which is why it is always better to buy. Quick, easy and you get the coin instantly with any gains from.the coins value providing that extra growth instantly.
Price prediction
I've jumped on the Leo bandwagon purchasing at 4:1 Hive to Leo, not something I often do. A quick scan of my wallet will show you I'm predominantly a Hive man. I enjoy the upvotes, supporting new users, the multiple different communities all with ease and not having to switch between interfaces.
Leo is my exception, I see the value in the work the team is doing and the places this is going. Everyone is a financial blogger these days and everyone has a story to tell. At current having to trawl the internet looking for information is hard. Alot of bloggers go unnoticed and alot of information is missed.
As the network grows so to will Leo.
My price prediction for Leo by mid year will be $2 a coin.
Even with the bull market over and coins dropping, Leo continues to grow proving to be a safe way to store and continue earning so long as you keep producing content.
Any losses are countered by the strong community behind the coin and future advancements to the site will continue to build on the Leo coin.
If you're looking for a coin to work for you, than Leo is that coin.
Please note this isn't financial advice and you need to investigate all risks associated with your investment.
Posted Using LeoFinance Beta
---
---