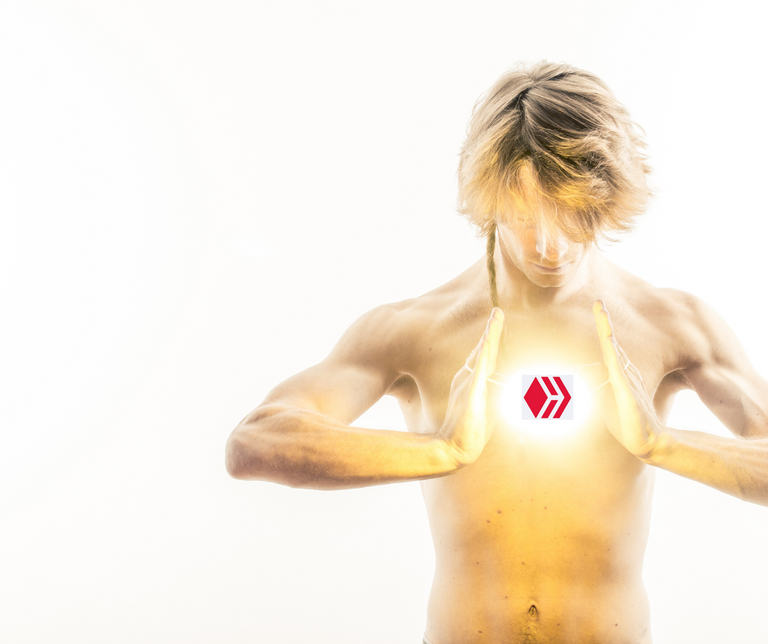 MicroStrategy (MSTR) should be on everyone's investing radar, as one of the best ways of indirectly investing in Bitcoin! Recently, the CEO up's their holdings to 38,250 Bitcoin!
At first he was very skeptical about #Bitcoin.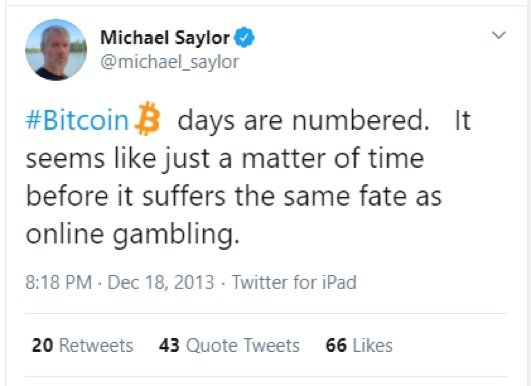 Or maybe he was trying to get it down to a more favorable price.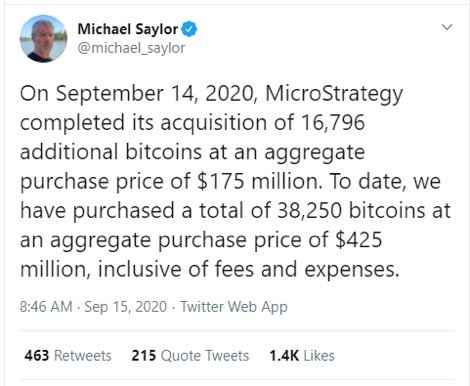 Most of you would agree, this was a genius move! I bet more CEO's will follow!
I believe, MSTR is a phenomenal long-term play. I started buying a little yesterday, wand I plan to add to my position when I can!
Get The Best Crypto VISA Card, HERE! Earn Crypto and get $50!
🔥🔥🔥🔥🔥🔥🔥🔥🔥
Join Robinhood & Get a Free Stock!
🔥🔥🔥🔥🔥🔥🔥🔥🔥
Start Mining Pi On Your Mobile Phone! Join Here!

Posted Using LeoFinance Beta