I think it would be interesting to list a few authors here whose content I value on LeoFinance in terms of their overall quality and their potential to attract users from outside the ecosystem.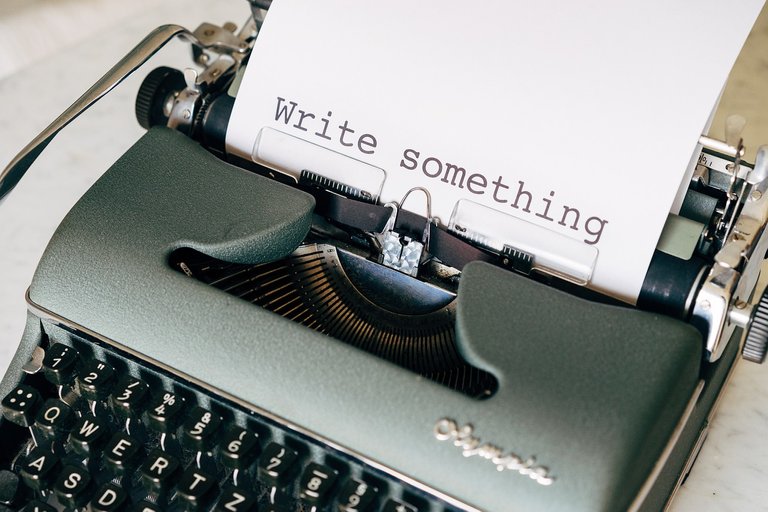 I like Taskmaster's content because he combines multiple perspectives into a coherent vision. The core of Taskmaster's vision is the accelerating gains of technological development. I'm familiar with that concept as well. I was first introduced to it over a decade ago by Ray Kurzweil's book The Singularity which is about technological singularity defined as the temporal horizon beyond which accelerating technological development is so rapid that all our models and concepts of the world break down. It's a moving target. What's notable is that the world is now well into a stage where the acceleration of technological development has tangible and potent consequences within a single human lifespan.
It is from this reality overlooked by many that Taskmaster derives many of his core predictions when it comes to societal changes and the economy that are ahead of us. He is hands down the most visionary of all content creators on Hive let alone LeoFinance.
@rollandthomas trades a lot both in crypto and legacy markets. His market analyses are a lot to digest at least for someone not well-versed in TA and valuable in their diversity of topics.
@dalz's statistics and his visual presentation of them offer insights in an appealing package. It's content like this that I believe is perfect for social media consumption. The take home message is never buried under layers of jargon or poor formatting.
@louisthomas is less well-known among LeoFinance authors. He has been making videos about crypto on YouTube for years. He's also a long-time Steem/Hive content creator. From what I gather, Louis has been involved in crypto longer than most people. There is little that I can disagree on his well thought-out analyses born out of solid understanding of economic first principles and experience.
@edicted focuses on crypto and blockchain tech. I find his reports on experimenting with the shiny new instruments in crypto finance most entertaining and informative. @edicted has a hands on approach to trying out the new stuff as developers roll it out. Sometimes that gets him a bloody nose. His approach is valuable because his content is relatable and sincere, and offers insights borne out of throwing himself into the fray. After all, nobody can claim much experience in DeFi, which makes pretty much everyone a beginner and in a position to benefit from the trials and errors of someone able to report back on his endeavors in an entertaining fashion.
@jcornel writes about crypto in an easily digestable format. Making a point or a couple and presenting them in a well formatted way works well. There is value in discovering a relevant piece of information floating out there in the wider world or a coming up with a key insight and sharing it with the community. Again, formatting is important on social media/online publishing. People are inundated with information as they go about browsing the internet. If you can catch their attention, hold it until the end of your post and post regularly, chances are they'll keep coming back.
Conclusion
I'd like to hear about other great authors on LeoFinance. Who are they and why do you like their content? I suggest that everyone take stock of what works in the content creation of their favorites and learn from it.
Posted Using LeoFinance Beta