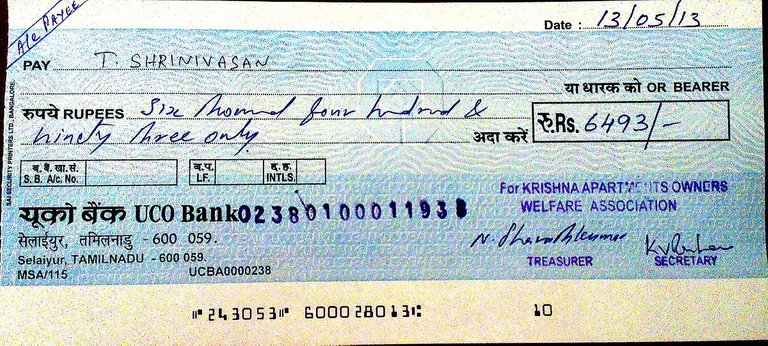 This is a rather simple and straightforward question.
I can tell you that the last time I did that was in the summer of 2002 when I was traveling in Italy, Switzerland and Croatia. I had bought travelers' checks I cashed in at local banks from time to time.
Much later when we bought the house we live in now the deal was closed at a local bank where we signed the deeds and some papers that allowed the money to be transferred to the sellers. Technically, they may have been checks but the money transfers were immediate.
I have never in my life paid any bills using checks.
The nation-wide electronic inter-bank payment network was opened in 1978 and the first electronic banking terminals were launched the same year. In 1989, almost 100,000 people used internet banking from their homes. The total population at the time was around 5 million.
I don't think I've seen a paycheck belonging to either of my parents, either, and I'm in my late forties. Their employers always paid them directly to their bank accounts not to mention having received my salary in the form of a check as long as I remember.
When I served in the Finnish Defense Forces as a conscript in the early 1990's, we got paid our daily allowances in cash every Friday afternoon. Now they're paid to the soldiers' bank accounts. They all have either debit cards or use payment apps linked to their bank accounts.
Posted Using LeoFinance Beta