Russia tightens regulation
The Russian Ministry of Finance has proposed a bill that would require all cryptocurrency wallet owners to declare all addresses to the authorities that have had at least 100,000 rubles worth of received transactions in the course of a year. The penalty carried by failure to report having received at least a million rubles is up to three years in prison. In case one discloses one's holdings, questions will follow as to how the funds were acquired and whether all the taxes have been paid.
In early September, the Russian Ministry of Finance has also proposed a ban on all cryptocurrency transactions except in cases of inheritance, bankruptcy and enforcement proceedings. Earlier, President Putin had signed into a law a bill that prohibits the use of virtual currencies to pay for goods and services in the Russian Federation. The law will take effect on January 1 2021.
Source: Минфин предложил ужесточить регулирование криптовалют в России
Will other governments follow?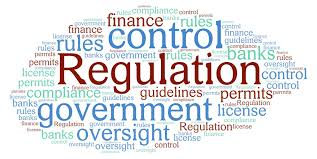 I found out about this as I was reading NewsBTC.com where there was an article written by Tony Spilotro. In the article, Spilotro expressed concern that if the bill is passed into a law, other governments will follow Russia's example.
Governments already have radically different approaches
I think that while a fear of stifling regulation becoming increasingly commonplace is not unfounded at all, it should be noted that there are significant differences between the approaches different governments have taken towards the space. Also, it should be noted that what the law in general means in a country like Russia is something quite different from what it means in the West. Since the beginning, the Russian legal system and the Russian bureaucracy have deliberately been built into a minefield where no business can survive total compliance of all the regulations in place. This is to guarantee the bribe-taking bureaucrats a living. There is no rule of law. It's a matter of who can do what to whom.
Russia wouldn't be the first country to pass draconian regulation of cryptocurrencies. Bangladesh, for instance, has completely outlawed cryptocurrencies in 2017. I think that different national governments and super-national entities will continue to radically differ in their approaches to cryptocurrency.
How to protect the space
@taskmaster4450 has put forward the idea that accelerating tokenization is a good thing because it has potential to put crypto-tokens into the hands of a much larger number of people world wide. That has the effect of creating a large number of people with an interest in protecting their wealth. In democratic countries, a large number of holders would act as a deterrence for politicians as they would not want to alienate potential voters as easily. Perhaps more importantly in most parts of the world, enforcing regulations will be much tougher is if the number of people subject to enforcement is much larger.
Implications for Russian Hive Users
I think it goes without saying that if you live in Russia, it is safer to be anonymous as a Hive user and not disclose too much in the way of personal information in your blog.
Posted Using LeoFinance Beta