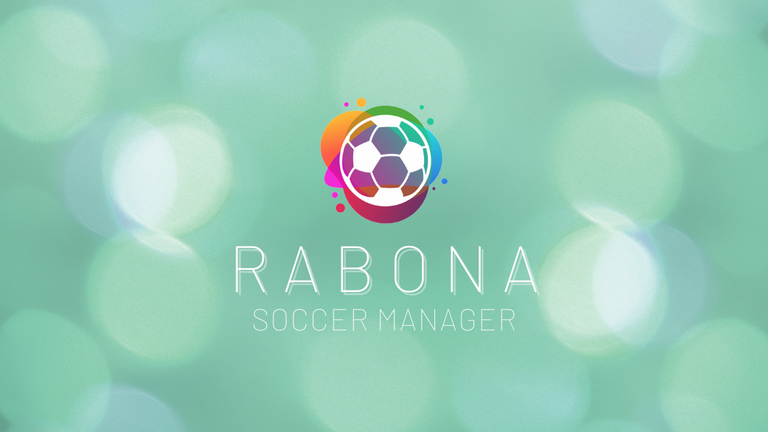 I am back in the top league also financially
After being relegated 2 seasons ago I finally got promoted back to League of Champions so I am happy to start again in the league of the best soon - will be in total my 7th season there. The promotion was not planned for this season.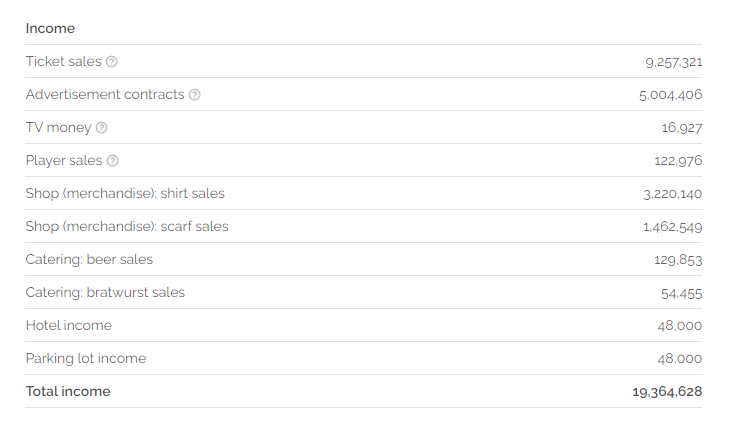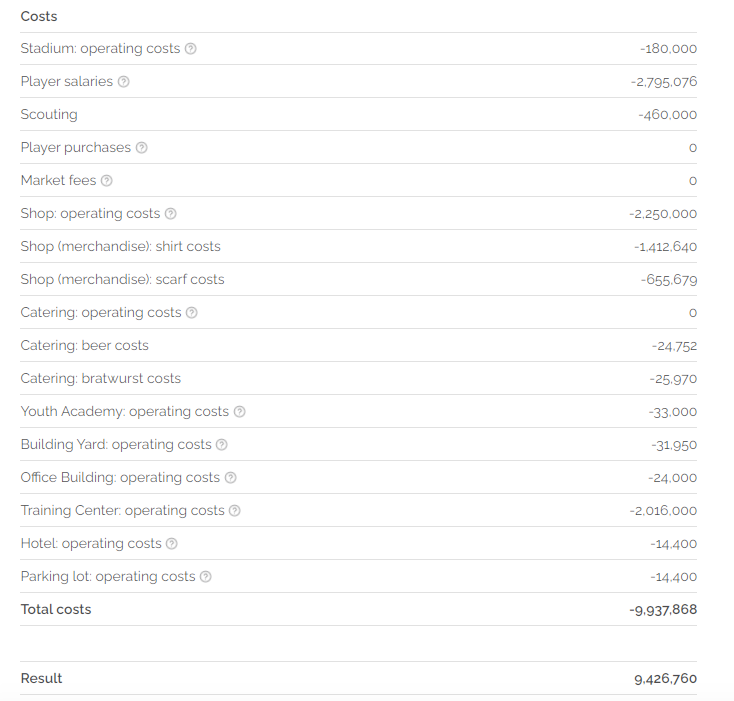 As you can see above my net result was close to 10 million RBN tokens and I hope I will end this season with over 10 million net profit - one more game to play.
Revenues for ad contracts are key
Apart from investing into infrastructure to gain fans and earn from ticket sales / sponsoring and catering it is important to negotiate a good ad contract for the season(s). I still have a one season running contract in place on LoC level so I have to stay in that league to make sure to get a new financially attractive offer, otherwise my earnings will drop massively.
Next season will require some invests in players from te market or by scouting given my teams gets older and older.
Investment option or simply fun?
To me both - fun for such a football manager game was always here, blockchain based improved the fun, my invest seems to pay of a bit. The higher you play, the more attractive sponsoring packages you get hence I suffer from the rising salaries - my focus is to play good enough to stay in the league while pushing towards infrastructure investment.
Thanks again to the dev team for this great Football Manager Rabona by @rondras and @oliverschmid - to me worth every minute of my time.
If anyone wants to join please feel free to use my link, a win-win as you and me would received 25,000 RBN In-Game Token: https://rabona.io?ref=marketinggeek
Posted Using LeoFinance Beta