I was contacted through discord earlier this evening, by an unknown person to me, with a story that kinda felt like a Nigerian scam, but i couldn't quite put my finger on it, so i decided to play the scammer and get some more information.
Here's a transcript from our discord conversation.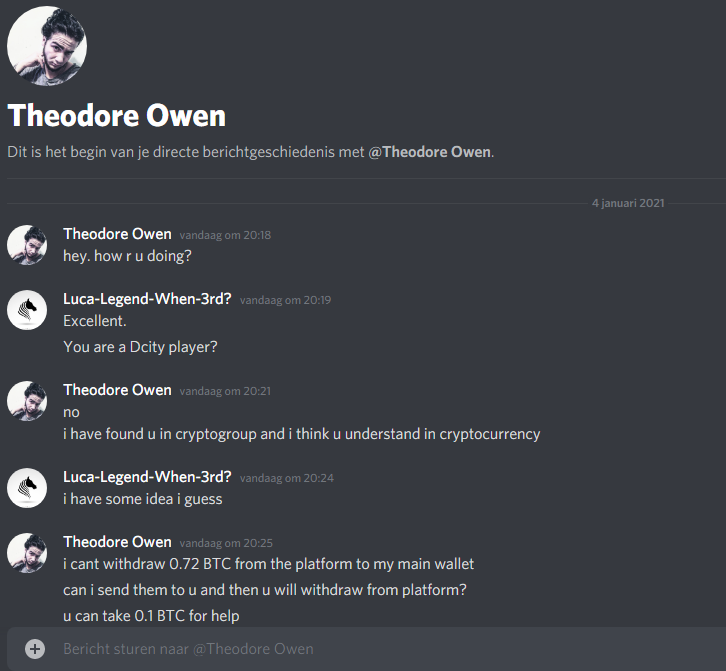 At this point it was already clear that there was something fishy about Sir Owen. I could have blocked him on the spot, but i was curious to see where this would go.
So i said: "Sure"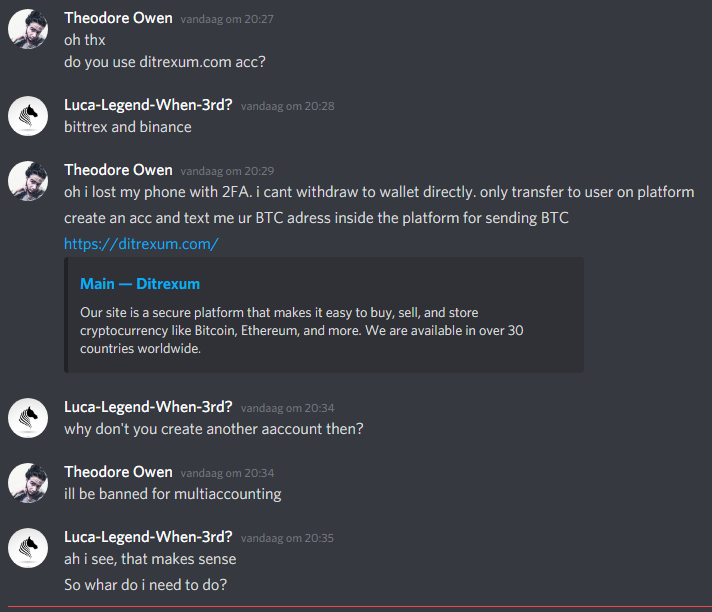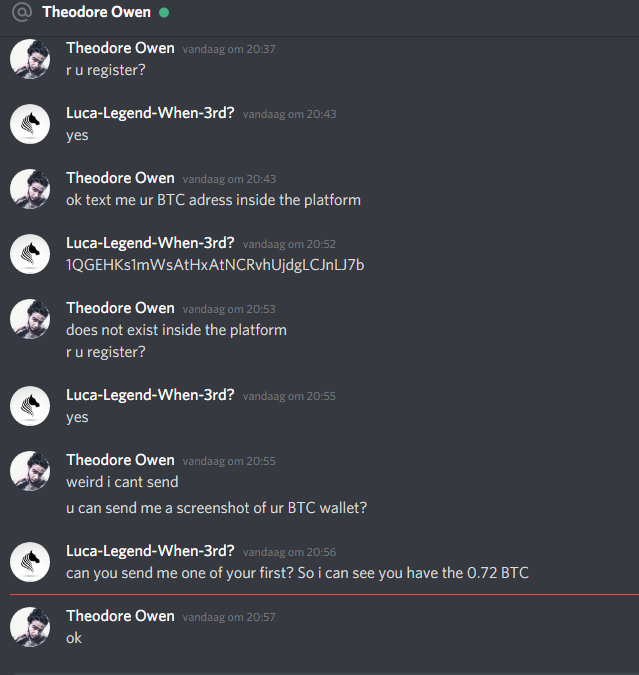 I told Sir Owen i had already registered with the exchange, which i obviously didn't and after asking some advice if it could hurt to provide one of my existing BTC adresses i decided to give that to see what would happen. When Sir OWen told me the adress did not exist on the platform i started to get an idea of what the scam would be.
You want to see my wallet? I'll show you mine, if you show me yours first. ;-)
Sir Owen didn't mind showing his first fortunately.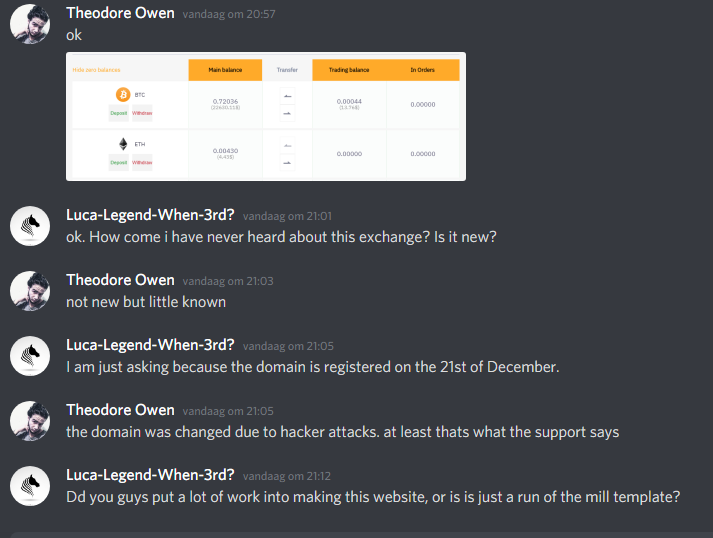 In the mean time i was watching a youtube movie about this exact same website, where they explained the scam in detail. I would actually be able to create a wallet on their white lable exchange, but in order to be able to withdraw funds, i would first have to pay a fee of 0.01 BTC. An with the prospect of getting the 0.1 BTC fee on the crypto which would be clearly visible on my fresh account, this could convince more gullible persons to make the transfer.
Here's a link to that Youtube video.
I hope i can prevent other people from this mistake by making this post about it. As i am writing this post, the scammer is still waiting for a reply, so when i have publisjed the post, i will be sure to send him a link.
It is very likely that they have other domains as well, this one was only registered on the 21st of December, so please share any attempt to contact you on discord with a similair story, but on a different website in the comments.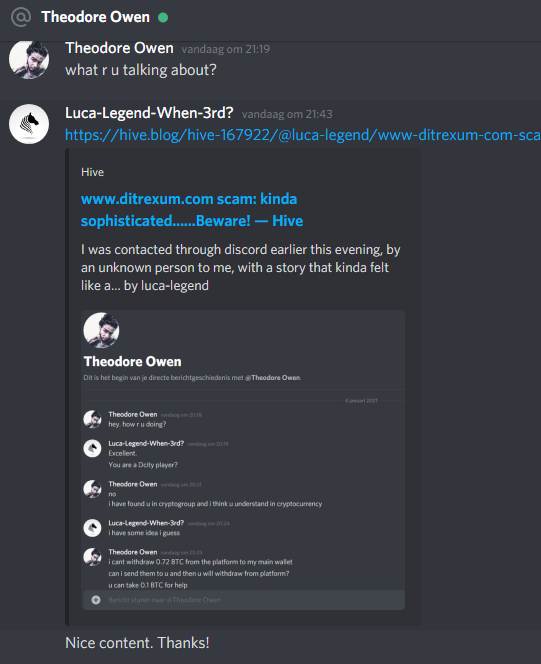 Posted Using LeoFinance Beta