Welcome to the 5th Dcity Helper post.
Today i would like to do something different. There are many different strategies to follow in order to be successful in Dcity. From time to time i would like to take an in depth look at some more unusual strategies, some with very unexpected results.
Since @gerber added nft art auctions to Dcity recently, i'd like to show you what you can do with a city that only consists of a single art gallery. The cheapest art gallery on the market costs 3,2 swap.hive at this moment and i will show you how you can make a whopping 928% apr on this investment AND get a share on all artworks sold through Dcity art auctions.
First let's see what Gerber shared with us in his latest announcement.
"For a long time dCities have had Art Galleries and Artists and many players noticed there is not much value in building creativity or holding these items. From now on we have few special art-related updates that will add some value to these NFTs.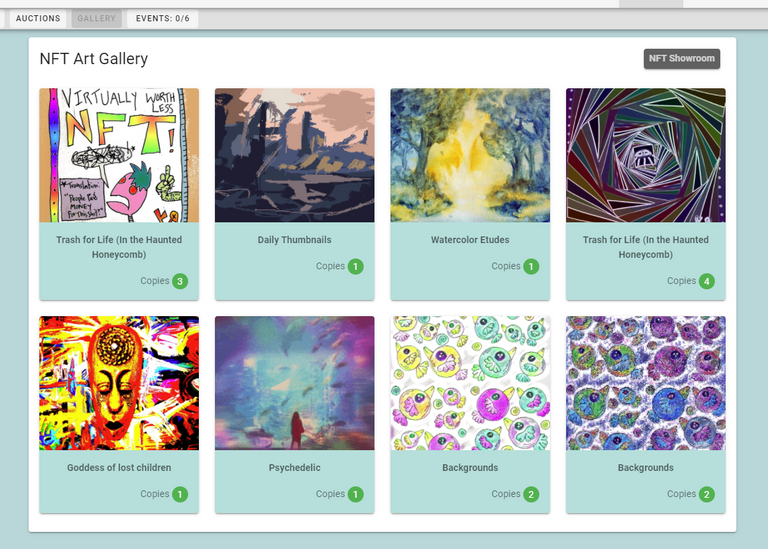 In the screenshot above you can see the collection held on the @dcityauction account. These NFTs will be sold on dcity auctions and final payment will be distributed as follows:
10% to Art Gallery holders
10% to dCityFund (fund that will be managed by SIM holders after a governance update, staking/proposals, maybe holders will buy more art for auctions)
80% to the Artist who created the art - dCityGame paid for most of the art, but why not :)"
Of course that's not everything. In dCity we like to give random NFTs to players :) Now every 24h players holding one of the dCity Artist NFTs will them eligible to receive random art from @dcityart's collection"
Here is a link to Gerber's announcement post:
https://peakd.com/hive-140217/@dcitygame/dcity-art-update
This is really good news, up to this point art gallery's produced no income, but now owning an art gallery just became a lot more interesting.
So how do you make that 928% apr i mentioned, you might ask?
Well for this take a look at this screenshot of a city holding only 1 art gallery.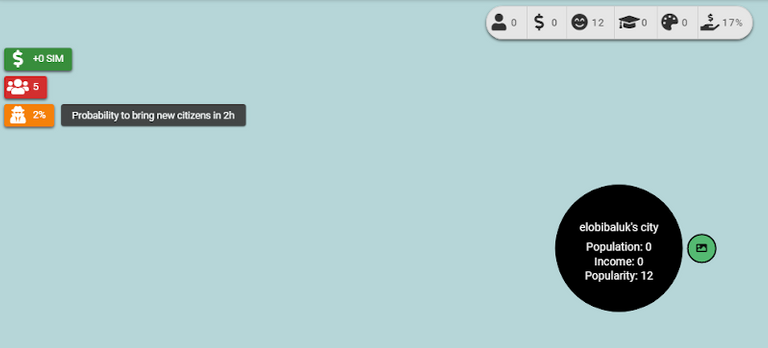 As you can see on the left this city has a 2% chance every 2 hours to receive new citizens. These new citizens are either homeless or immigrants and like all citizen cards, homeless and immigrants can be sold on the Dcity market.
So a 2% chance every 2 hours adds up to a 24% chance per day to receive a free citizen. They are capped at max 1 per day, so that makes the calculation i am bout to do much easier.
The chance to receive either a homeless or immigrants is equal, so 50/50.
A 24% chance per day amounts to 88 free citizens per year, of which on average 44 would be homeless and 44 would be immigrants.
The value of a homeless card on the market is 0,225 swap.hive at the moment. Selling all your 44 homeless would generate 9,9 swap.hive in 1 year. The value of an immigrants card on the market is 0,45 swap.hive at the moment. Selling all your 44 immigrants would generate another 19,8 swap,hive on top of that.
So the total of income generated from 1 art gallery of 3,2 swap.hive is 29,7 swap.hive, resulting in that 928% apr. Any income from art sales comes on top of that.
Ofcourse this apr is only possible on a very small amount, but what if someone would have 1,000 hive accounts, he could potentially make a nice 29,700 hive extra each year.
As i am not optimizing someone's city in this post, i will give away 6 art gallery's to the commentors on this post. As usual it is first come, first served and to stimulate the smaller players, everybody in the top 100 is excluded.
I'd like to thank @onealfa , @rollandthomas , @thegoliath , @ecoinstant and i'd like to give a big thank you as well to everybody else who supports my Dcity Helper posts, your votes matter!
Posted Using LeoFinance Beta