Yep. Thanks to a friend in read.cash's tip that I have gain some curiosity to visit this new platform after the busy Christmas weekend attending services and get myself fueled with goodness of God.
---
Sorry. I need that extra divine goodness for the storms ahead. And I am not ashamed to admit it.
---
I digress!
So back to noise.cash: What do I love about this platform?
1. One of the simplest friendly interface
It is nothing fancy, but I believe it behaves like a twitter platform. It is not like memo.cash site where (the last I remembered) it requires you to actually invest at least 1 cent BCH before posting or something. Anyways, I knew I didn't have enough then, but this site doesn't require you to invest before posting. That's a great one @Noise.cash !
2. Allowing to Hook Up to External Wallet
The main thing that I totally like is that because the limitations of no online wallets just yet and only allow external wallets, though it could be a bit painful on the network fees, but this group of developers might have found the essence of linking without too much hassle on the BCH blockchain. That's REALLY nice work!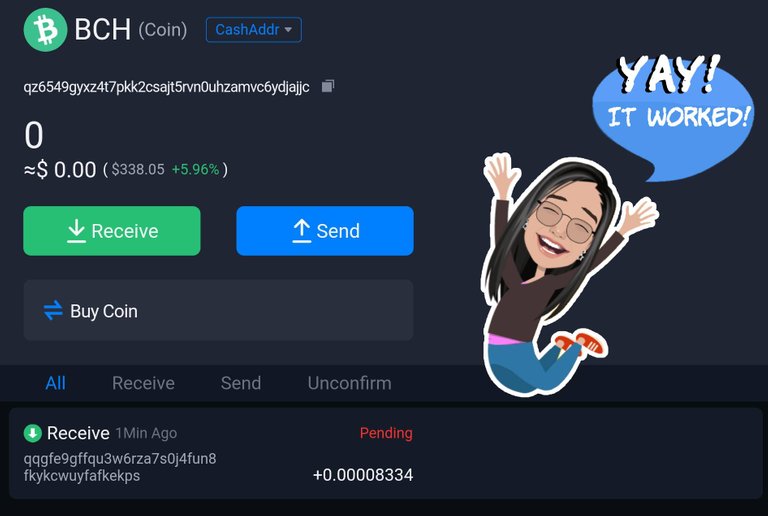 Better still, it really works! No scam here!
---
So you know as long as you do not lose your seed words / private keys, your BCH is fully secured!
---
3. Allowing Free Tips (at the moment)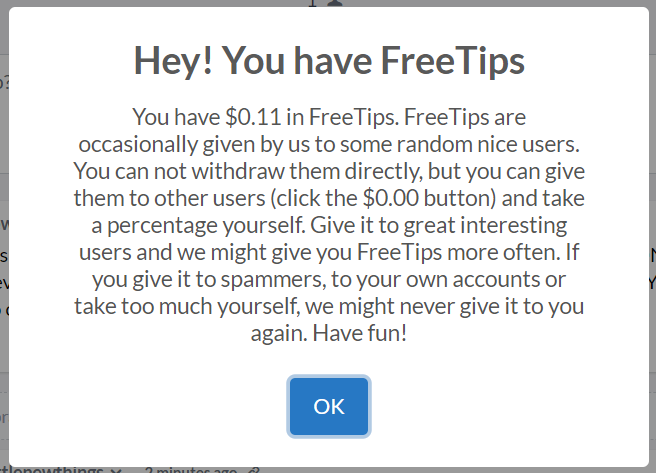 If you are a nice person, you actually get free tips to tip others. That is a privileged feature when they are in their alpha stage. Be a nice person. Tip others at 80% and you have a curating rewards of 20%.

I over tipped people who really believed in BCH (as a motivation I tipped him handsomely). Now I have to humbly wait for the generous system administrators who will reward me some tips until the external wallet feather is enabled in the future. 😅
Things that can be improved.
1. Filters
Due to its infancy stage to get more people to test out the platform, there are still a lot of things to iron out.
One of them is the ability to filter between replies and posts. This would have lessen the confusion between posts and replies.
Of course, there should have the options to see both posts and replies, however if there's a post only, replies only and both features to select in the future. That would have been great.
Right now, a low volume Subscription page is the best option to see your best writers / friends' posts at the same time your own there.
2. Images
It would have been great if images can be added into the post as part of the expression; but then again this will create another spammy opportunities: MEMEs.
It is already flooded with spammers copy and paste there... I think the authentication team here will go nuts...
---
I immediately armed with my Rotan after 30 minutes surfing there... haha... only #teammalaysia family will understand what that means
--
3. Getting Not Interested Working
There actually is a feature where you can mute spammers or uninteresting (to your feed) posters there. However it is currently not working and I hope that developers will iron out that soon. It is hard to filter out great posters where I would love to subscribe and engage.
---
That's about it for now that my review of Noise.Cash is. I love the place at the moment it helps me to engage better when I do not have any mood to write a proper review. Hope to see you guy there too!
What about you?
Would you vent some air out genuinely at a place that could tip you some BCH to your external wallet for your truthfulness and genuineness?
Until then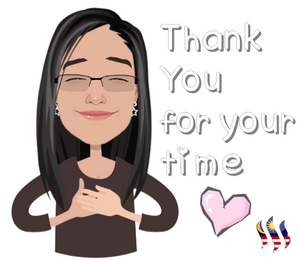 Time sure flies! I am "3 years old" now! haha
Posted Using LeoFinance Beta