There are some nay sayers on Centralised Compounding Services like Celsius could have sparked some doubts and fears for some investors, however, for a new investor like me, I like to test whatever I have earned on crypto, on these platforms.
Some say I am a fool because I might be dabbling away my hard earned crypto, but without personal test and conviction, no one will ever believe in crypto when there are trolls out there who cannot accept (centralised) "DeFi" is here to stay at the moment.
So let me, in my own region, be the first to be the guinea pig, and see if it works.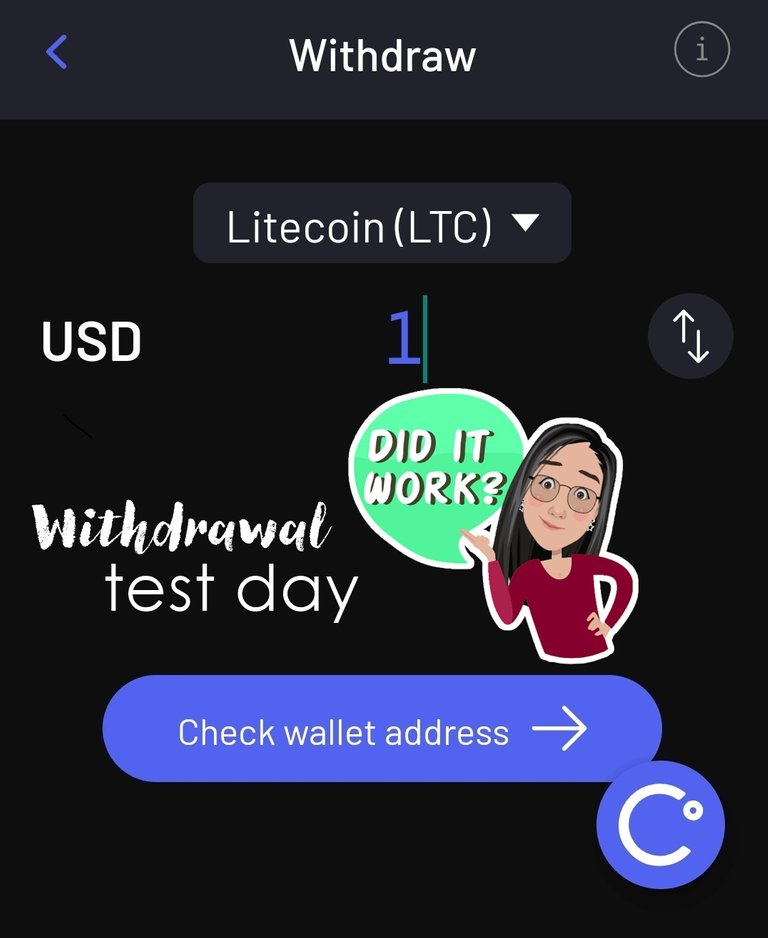 Let's start with the LOWEST withdrawal test
There are 2 things Celsius was boasting from the very start:
You can withdraw as low as $1 USD worth of crypto.
It is ZERO withdrawal fee.
Previously I have already tested for Nexo and true enough, it has kept its promise when I withdrew USDT out for other crypto swab; however it has to be minimum $5 USD worth; and for other crypto it has other minimal withdraw, which actually creates undesirables if there is an emergency withdrawal for real life situations.

After I placed in my first $13.27 worth of LTC into Celsius to let it roll by itself weekly, generating tiny bits of 1 cent / 2 cents worth of dividend weekly, thanks to the recent bullish LTC prices, after 7 weeks I actually saw that there was a potential of withdrawing some profit out from the centralised compounding service that has been wonderfully available for international users outside US and European region.
(With some sacrifice of KYC - but since I have very little in it, there isn't much a local tax can do because it is FAR BELOW income threshold)
Since there is some profit seen, I should take the opportunity to at least test whether it works or not.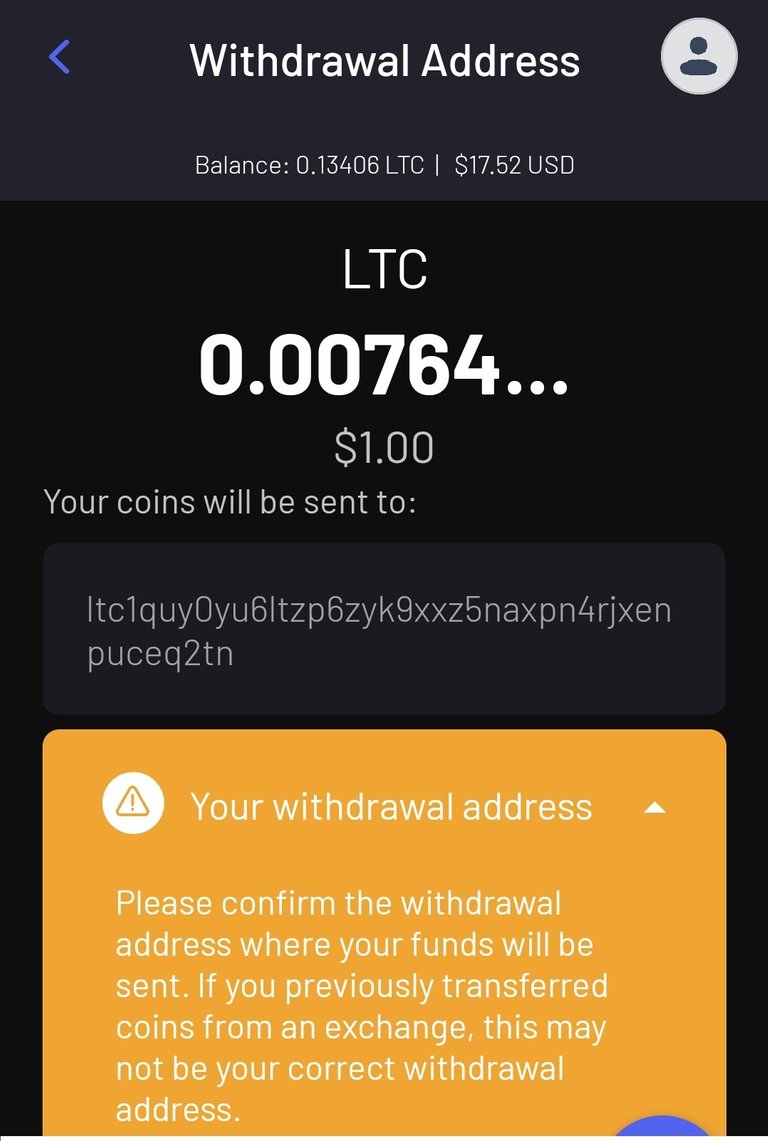 The process is rather easy for withdrawals, however you have got to set your external wallet address 24 hours prior from withdrawal date especially when you are withdrawing for the first time, or you are thinking of withdrawing to another address (like you want to bless someone in charity but preferred to withdraw from your Celsius wallet), so if you have not done that, you will need to wait for 24 hours after you have set up the external wallet address.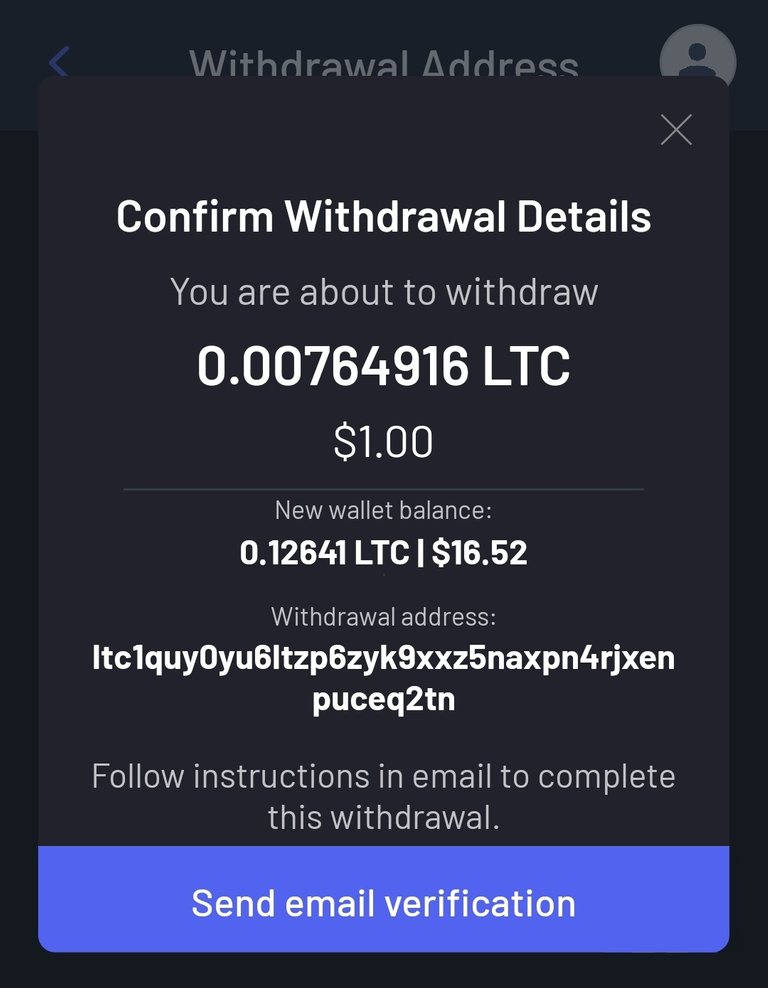 Please note that from 22 January, LTC value has dropped, therefore the remaining value has dropped as well. The most important is to look at the crypto digit value, and not the fiat value to it.
The next thing is that Celsius will ask you to triple check your external wallet address by sending you an email verification, because once it is being sent out, there is NO REVERSING procedure EVER if you screw up.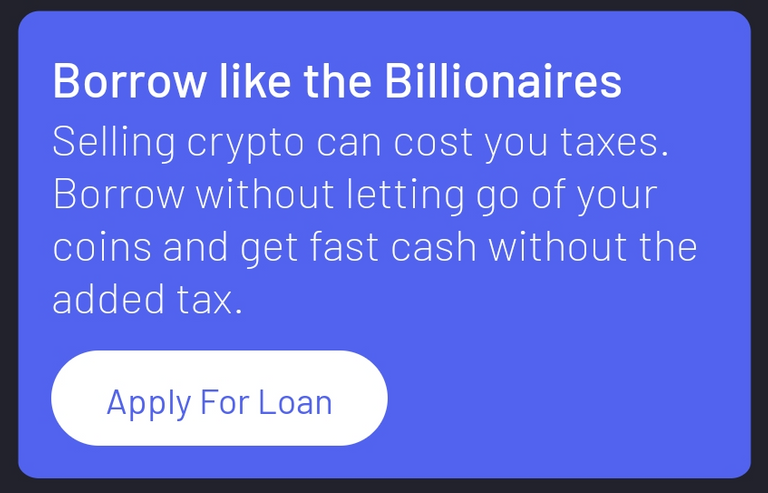 Of course, like any other "banks", they would prefer you to borrow from them rather than withdraw and sell off your precious crypto. haha.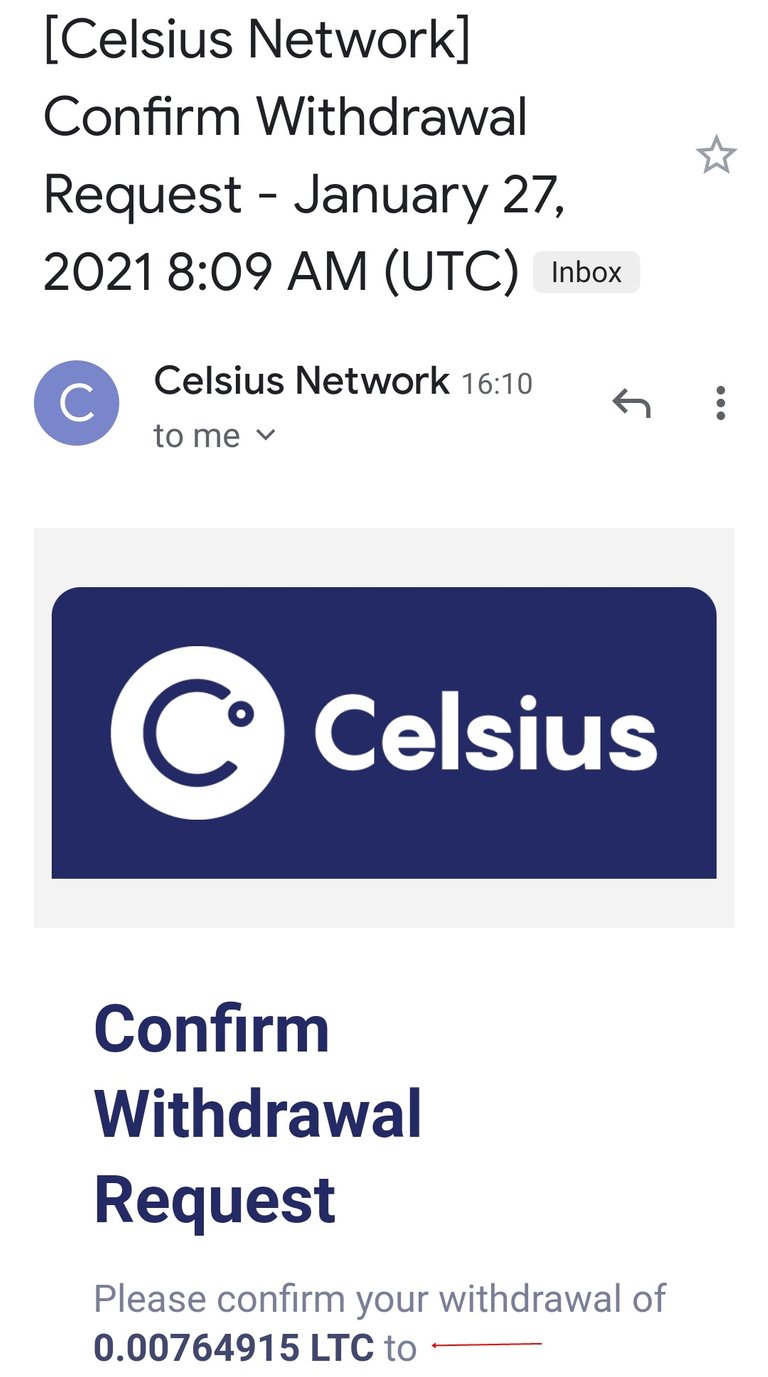 Less than 5 minutes you will be receiving an email confirmation for you to click on. Make sure what you requested, the amount and the address you have request to withdraw to is correct.
(It is a good practice to double check everything again and again, because you will never know in case your email has been compromised by hackers)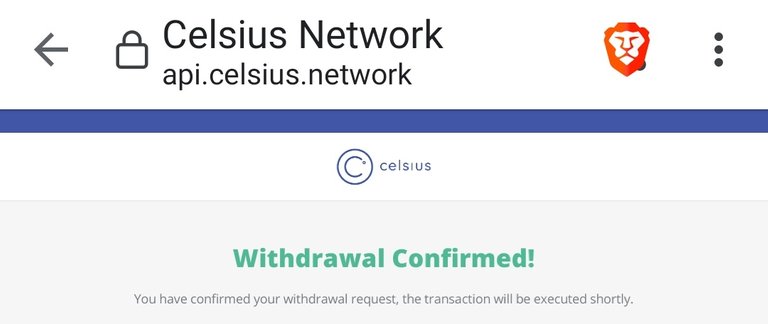 Once that is done, you will actually see your Celsius wallet withdrawal interface shows a pending mode.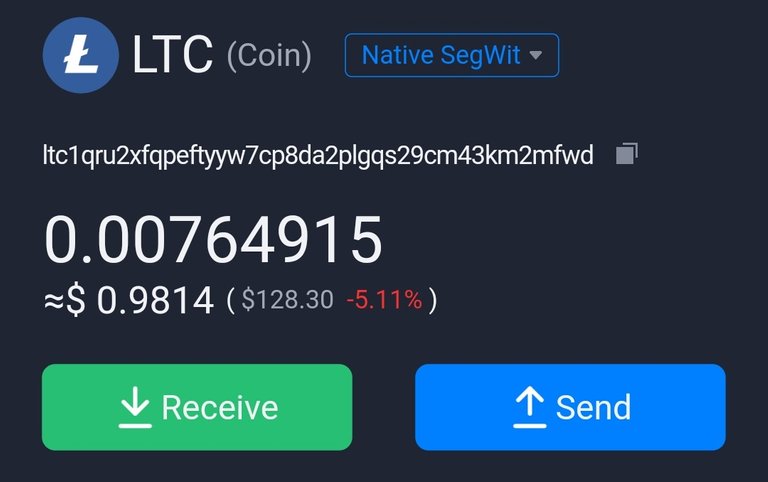 Less than an hour, my $1 worth of LTC (same amount) with unfortunate 5.11% dropped value is in my external wallet, safely tucked aside for HODLing or other usage in the future.
So did it work?
Screen captures says it all!
"Yeah, but that's just $1, of course you are allowed to withdraw."
Nay sayers would say that.
That is why there are some things that I will keep reminding myself:
Not my private keys, not my crypto.
No matter how secure of 2FA, biometric scan security I have installed on my mobile, things CAN happen, and NEVER place any amount of crypto that I cannot afford to lose.
Good thing that LTC is bullish from the day I invested into Celsius platform services, despite of seeing red today, so that I can still test my exit strategy and log down my observation here.
---
At this point of time, I am happy about it
---
How about you?
Do you use Celsius, or your region has blocked you off from this service?
If you still yet to have this service, feel free to click on this link and apply for an account!
Until then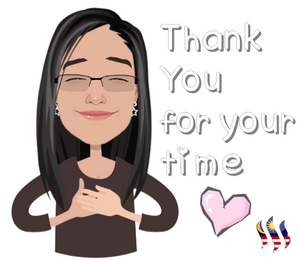 Time sure flies! I am "3 years old" now! haha
ps: 1% of earnings will go straight to null to keep the cryptos alive.
Posted Using LeoFinance Beta